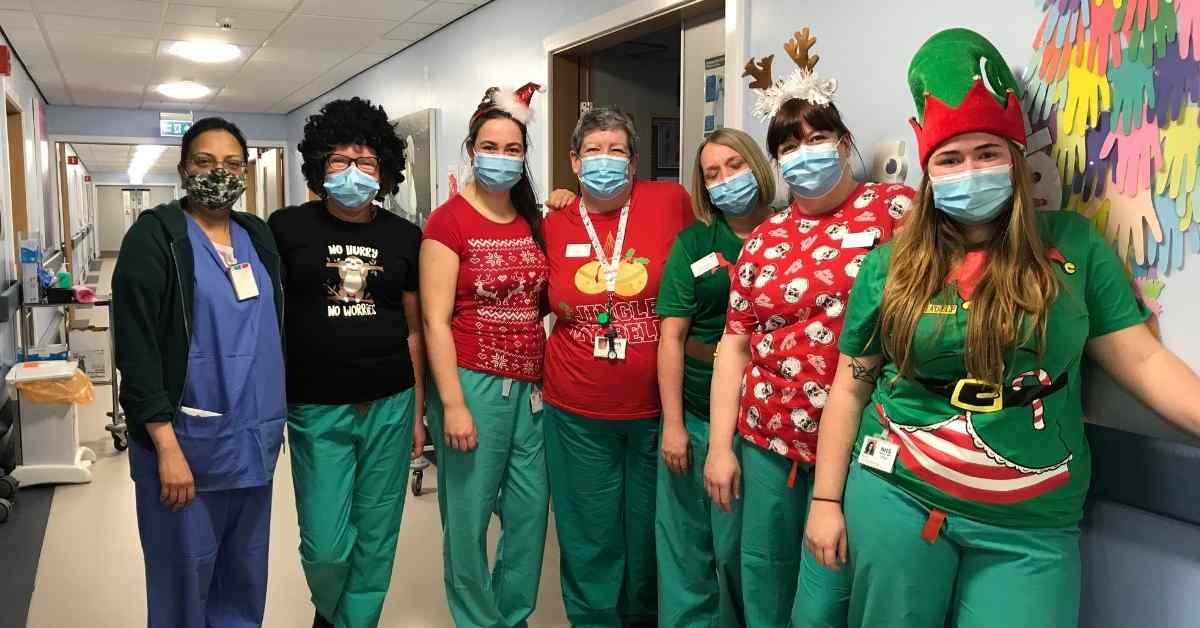 Thank you for supporting Patients' Christmas across NHS Lothian
Every year, on wards across NHS Lothian, many patients can't go home to family for Christmas because they are too unwell.
That's why with the help of our supporters and our NHS Heroes, NHS Lothian Charity tries to make wards less like hospitals and give them a Christmas like they might have had at home.
Supporting Patients' Christmas brings joy to those in hospitals and communities across Edinburgh and the Lothians.
When Christmas Eve arrives, patients expect it to be like any other day on the ward, but NHS Lothian staff make it special and bring the Christmas experience to patients. A small gift, Christmas crackers or festive party food doesn't seem like much, but they make a big difference when you are unwell in the hospital and away from loved ones. A Christmas tree at the main entrance of some of our hospitals is a well-recognised symbol of the festivities and is on display for all to enjoy thanks to sponsors and supporters.
Thank you RMF Health – Tree Sponsor
Thank you to RMF Health for becoming our Tree Sponsor at St John's Hospital and supporting Patients' Christmas across NHS Lothian. NHS Lothian patients, visitors, staff and volunteers are grateful to them for bringing some festive joy to hospitals for the second year in a row.
This is the second year that we have had the honour to support NHS Lothian's patient Christmas event and the hospital Christmas tree. Through our work with NHS Lothian over several years, we have a great appreciation of the outstanding work that takes place across the hospital estate daily. It is our pleasure and privilege to sponsor the tree at St Johns and Patients' Christmas across NHS Lothian and to know that our contribution is appreciated by those who find themselves having a hospital stay and by the staff who will be working over the period.

David Cairns, Managing Director, RMF Health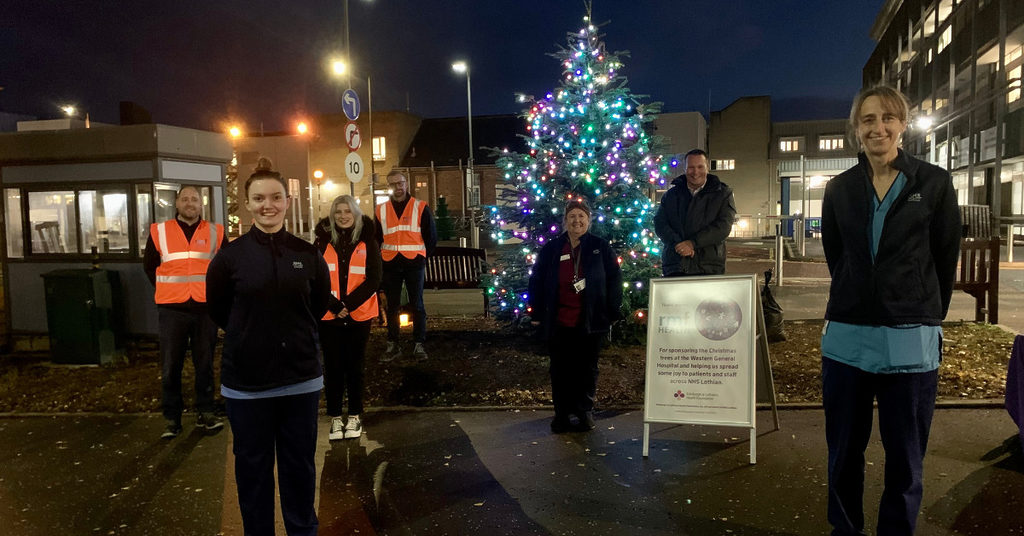 Thank you Shore Group – Bauble Package
A huge thanks to the Shore Group for supporting our bauble package. Thanks to their support NHS Lothian Charity and our NHS Heroes can create special memories for patients on wards.
Everyone at Shore wanted to show appreciation for our NHS, especially at this time. After hearing about how the wonderful staff at NHS Lothian provide a brighter Christmas for those in hospital and away from loved ones over the holiday period, we're so pleased to donate to and support this cause.

Nick Foley, Managing Director, Shore Group
If you or your company would like to support Patients' Christmas get in touch and we'd be delighted to share our options with you.
Corporate Partnerships
As the official charity of NHS Lothian we support all patients, their families and staff across all health conditions. By working together we can make healthcare better whilst creating some exciting experiences and memories for your teams.