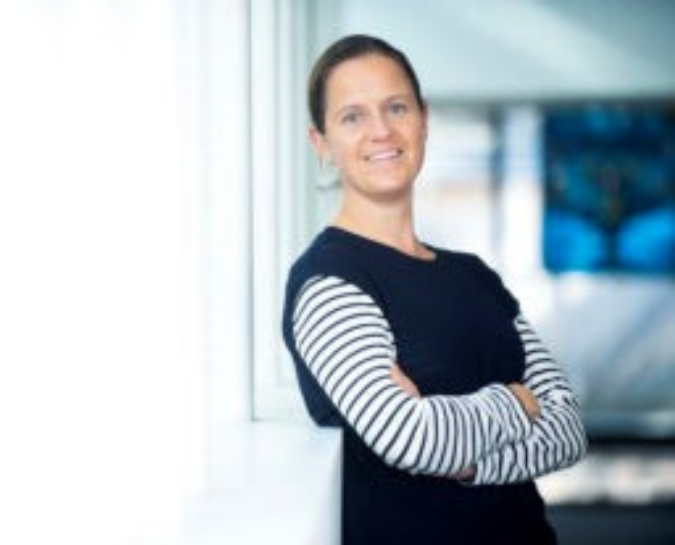 Kirsten Kernaghan, Advanced Nurse Practitioner, Receives Prestigious Queen's Nurse Award
A community nurse working in the area of sexual health with a focus on young people has been awarded the prestigious title of Queen's Nurse.
Kirsten Kernaghan, an Advanced Nurse Practitioner based at NHS Lothian's Chalmers Sexual Health Service, was selected earlier this year to take part in a nine-month development programme run by the Queen's Nursing Institute Scotland (QNIS).
She was nominated by her employers for showing high quality, compassionate nursing care in shaping the young people's sexual health service.
After completing the nine-month programme successfully, Kirsten was awarded the historic Queen's Nurse title along with 19 other community nurses at a ceremony in Edinburgh on Thursday 28th November.
The programme consists of a week-long residential workshop followed by two further workshops and coaching sessions in between. Each nurse selects an issue for development which will have a significant impact on those they care for, so that the learning during the nine months is applied in practice
Kirsten has been in her current role since 2015 but has worked in the area of sexual health for 16 years.
Her place on the Queen's Nurse programme was funded by NHS Lothian Charity, which aims to improve the physical and mental health of the people of Scotland.
"We work hard to ensure we provide services in places and at times where young people (aged 13-18) can attend, so we work around school hours and in a range of areas across the Lothians.

"We offer a non-judgemental, confidential service to all young people who need it, providing a full range of contraception, pregnancy testing, sexual health screening and treatment as well as information and advice.

"I hope the impact of the work I've been involved with so far is that all young people know where there is a sexual health service with people they can trust.

I'm honoured to be awarded the Queen's Nurse title and I really hope to be able to inspire other nurses to explore a career within sexual health."
Other community nurses in the group include a Macmillan nurse, a nurse working in homeless services and care home nurses as well as district nurses, health visitors, school nurses and practice nurses.
They were all presented with their title by author Christie Watson at the ceremony at Edinburgh's Waldorf Astoria hotel.
Clare Cable, QNIS Chief Executive and Nurse Director, said: 
"Three years on from reintroducing the Queen's Nurse title to Scotland, we now have 61 Queen's Nurses working in communities across the country.

"They are extraordinary role models for nursing in the community and show the enormous contribution which nurses make to the health of Scotland's people.

"This year's Queen's Nurses demonstrate the diversity of community nursing roles, with the welcome addition of Queen's Nurses working in learning disabilities, and sexual health for the first time.

"They are all expert community nurses – change makers across the country."
Donate today
Support our NHS Lothian staff and patients