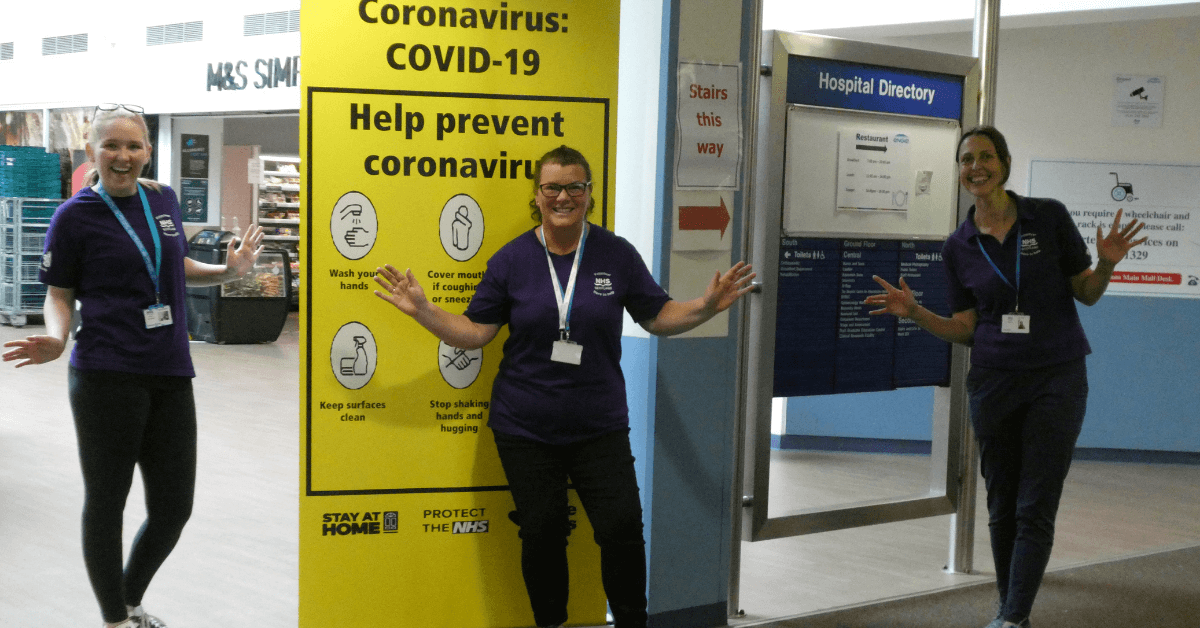 Volunteering
Supporting patients, visitors and staff across NHS Lothian
Our volunteers play an essential role in supporting patients and their loved ones during their time in hospital. Pointing visitors in the right direction, assisting NHS staff or simply offering an ear to listen, volunteers are a helping hand to everyone who passes through our hospitals.
Thanks to our investment in their highly innovative Volunteering Well strategy, NHS Lothian leads the way in Scotland with its approach to volunteering.
Volunteering Well sets out a vision for volunteering within NHS Lothian that is transformational for all – beneficiary, volunteer and community. This is being achieved through demand-led recruitment approaches, standardisation and enhancement training, and support and innovation in role design.
1,353
Lothian volunteers who have made a contribution during 2021/22
500
Active volunteers making a weekly commitment of 2 or more hours
100
Volunteers who participated in optional additional training beyond induction training
29.3%
Reported they were moving on to take up employment
12.1%
Reported that their employment is in a field related to their volunteering with NHS Lothian
22.2%
Reported moving on to study in a field related to their volunteering with NHS Lothian
72.4%
Reported an increase in confidence
66.8%
Reported an improvement in mental wellbeing
35.7%
Reported an improvement in their physical wellbeing highlighting the preventative and public health benefits of volunteering