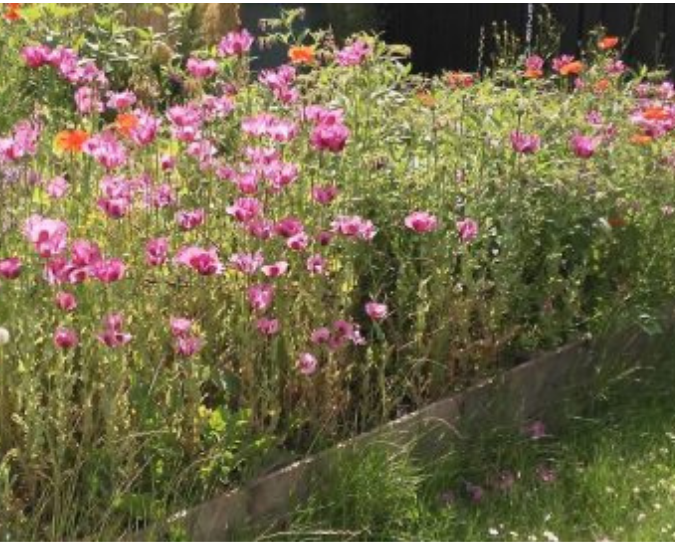 Climate Challenge Grants
Climate Challenge Grants up to £5,000 are now available for NHS Lothian staff who want to take action to reduce climate change.
Our Climate Challenge Grants will support you to take forward projects in your department, ward or area that put green activities at the core of your practices, helping you to reduce harmful greenhouse gases and tackle some of the issues surrounding climate change.
By reducing the unnecessary use of resources across NHS Lothian, you can help reduce the impact of healthcare activities on the environment and make it sustainable for future generations. So, if you're looking to explore initiatives that will improve energy efficiency, increase waste recycling, reduce plastic consumption or reduce emissions from travel, our Climate Challenge Grants can help you take forward these projects and start to embed green practices into your activities.
Will you take up the challenge?
Apply Today
Deadline: 1 March 2024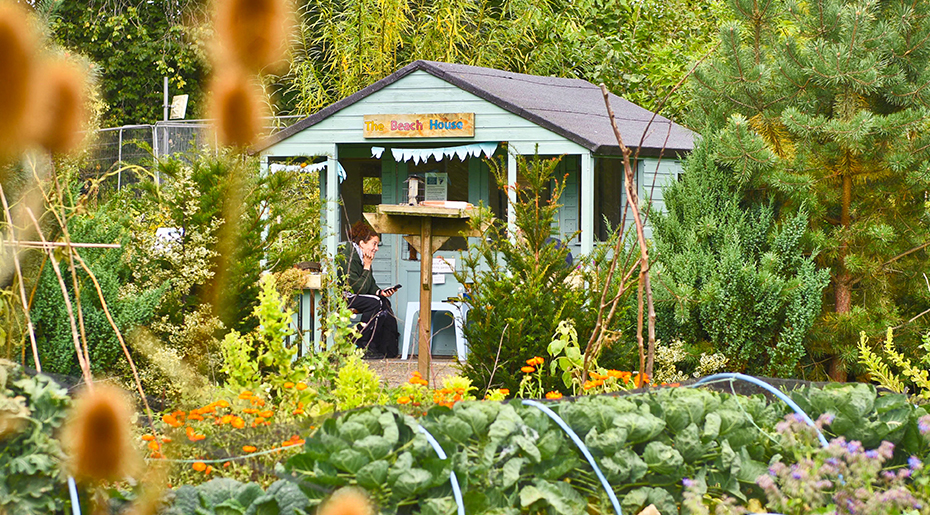 Climate Challenge Grants of up to £5,000 are available for projects that help to tackle climate change and reduce your carbon footprint, eg. improving energy efficiency, recycling or avoiding waste, reducing plastic consumption or reducing emissions from travel.

Climate Challenge Grants cannot be used fund certain costs which are considered to be core building management provision by either acute services or GP practices, ie. LED lights, radiators or boilers.

Projects must be delivered within 6 months of starting.
Ideas of what you could use funding for:
Look at your practices through an environmental lens and think about what you could change and how funding through our Climate Challenge Grants can support you to do that. For example, consider:
Projects that explore how we can reduce, reuse and recycle more

Staff training to improve carbon literacy and understanding of sustainability in healthcare

Projects that reduce carbon emissions from smarter ways to travel for patients and staff

New ways of communicating the impact of climate change on healthcare services

Projects that make better use of sustainable food growing

Exploring how we can use technology to reduce resources and deliver more sustainable services

Projects that make better use of our outdoor estate to mitigate climate change and enhance biodiversity
These are just some ideas of what you could use funding to support, but we'd love to hear your ideas too, so get in touch!
Get in touch and let us know your ideas
If you are considering applying for funding and have any questions, have a look through our Frequently Asked Questions below, or get in touch to discuss your project further.
Our Climate Challenge Grants are designed to empower you instigate your own Climate Challenge projects at a local level, helping you to make models of care more sustainable for future generations, as well as supporting a 'green recovery' from COVID-19.
The purpose is therefore to:
Support projects that will reduce the impact of climate change on public health and the environment
Support you to deliver initiatives that have a positive environmental impact, reduce harmful greenhouse gases, and tackle the issues surrounding climate change
Support you to increase your knowledge, understanding and awareness of environmental sustainability in health care
Climate change poses a major threat not only to our planet but also to our health. Factors such as extreme weather conditions, water and air pollution, and food and fuel poverty pose a major risk to public health.
As one of the largest public sector organisations in Scotland, NHS Lothian has an important role to play in minimising the environmental impact of healthcare, delivering services in a more sustainable manner, and putting green activities are at the core of promoting health and wellbeing among staff and the wider community. And we are here to help support them to achieve this.
As the official charity, and with a strategic focus on green health, we play a significant part in supporting NHS Lothian to meet their ambitious sustainability goals and commitments and make a meaningful difference to the health and wellbeing of people across Edinburgh and the Lothians.
There is huge motivation and commitment to embed sustainable practices across NHS Lothian. Every member of staff has an important role to play in supporting NHS Lothian to achieve their target of becoming Net Zero by 2040, and this funding will help you to implement changes in your own area that will contribute to this vision. It's all the small changes that can add up to a major transformational change.
We believe small changes can have a big impact, every change you make to embed greener practices in your day-to-day activities can help to save the planet!
Think about your practices from an environmental viewpoint and consider what changes you could make in your own area; whether that be to improve energy efficiency, recycle or avoid waste, reduce plastic consumption or reduce emissions from travel.
It might be that you or your team need additional skills to help you improve your knowledge and understanding of sustainability in healthcare settings and how you can translate that into practice.
You could also consider how you could take forward initiatives that will help support a green recovery from COVID-19, such as implementing therapeutic greenspace programmes that support both mental and physical wellbeing or that make better use of sustainable food growing.
Yes. As the official charity of NHS Lothian, we work very closely with staff across the whole organisation to look at how we can complement and add value to the work that is already underway. These grants will support NHS Lothian to do more to build skills and capacity for developing a health service that is environmentally sustainable for future generations.
By complementing larger-scale projects with smaller projects through our Climate Change Grants, we can work together to make rapid, real and lasting change.
Grants are available from £50-£5,000, with four opportunities to apply over the year.
Our Climate Challenge Grants are awarded four times a year. Upcoming deadlines for applications are:
1st March 2024 – decisions made late March 2024
1st May 2024 – decisions made late May 2024
1st August 2024 – decisions made late August 2024
1st November 2024 – decisions made by late November 2024
To apply for funding you must be a member of NHS Lothian staff member or employed by a GP practice contracted to provide NHS Lothian services.
You can apply for funding through our online application system
You will be asked to provide details on three specific areas; applicant details, project details and project costs.
Specifically, we will be looking for details on the following
What do you want to do?
Why do you want to do it?
Which of NHS Lothian's Sustainable Development Action Framework aims will your project address?
What difference will it make and how will you monitor/evaluate this?
What are the project costs?
Who are you working with on your idea?
All applicants must have read and agree to our grant related Terms and Conditions
Applications which are incomplete or which do not provide a cost breakdown cannot be assessed for funding.
If your application is unsuccessful, you will be provided with feedback around the reasons for this which we hope will help to improve any future applications either to NHS Lothian Charity or a different funding body.
We will keep in touch with you about applications via e-mail although sometimes it may be useful to have a quick discussion over the phone. You can state in the application form how you want us to contact you.
People, Partners & Organisation (improved skills and understanding)
Sustainable Models of Care (service design for prevention and early intervention)
Travel and Transport (reducing travel and encouraging sustainable opportunities)
Greenspace and Biodiversity (making the most of the NHS estate)
Environment (managing environmental impact from other resources such as water, pollutants and pharmaceutical waste)
Carbon Emissions and Green House Gasses (contributing to net zero by 2040)
Built Environment (reducing energy demand and direct emission)
Sustainable use of assets (improved procurement, waste management and recycling)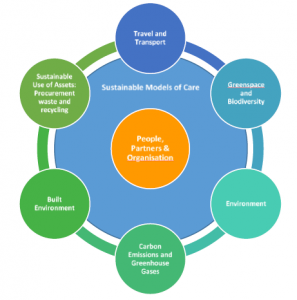 For further information, visit: NHS Lothian Sustainable Development Framework and Action Plan
Together we can play a significant role in reducing our carbon footprint, limiting our impact on the environment and making a significant difference to public health.