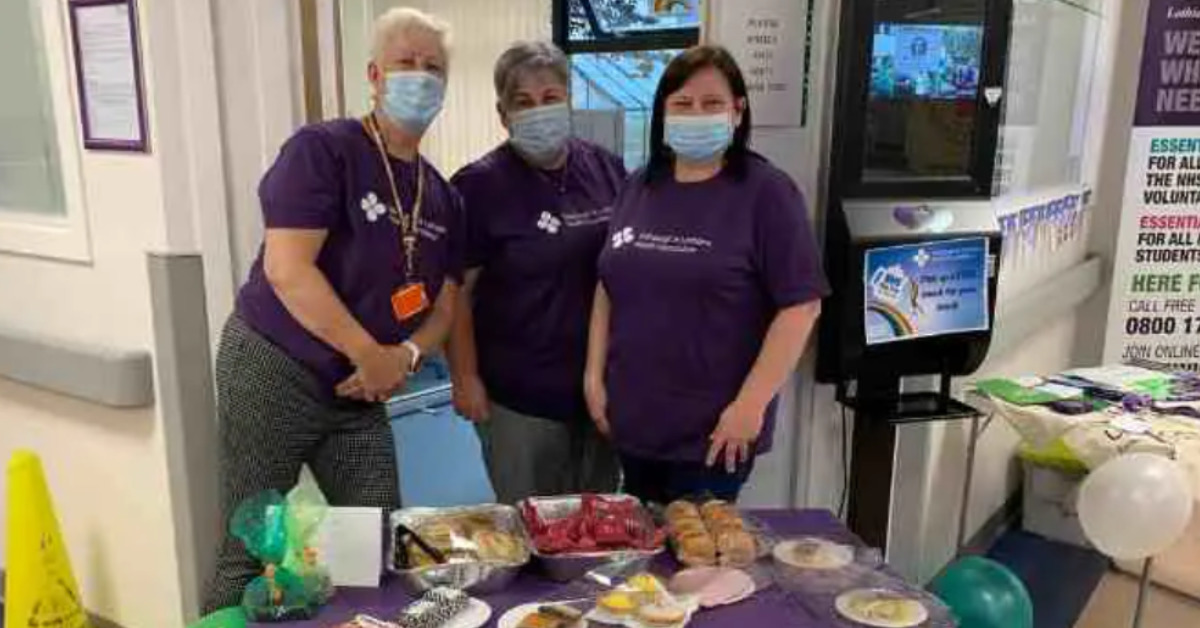 Become a volunteer
Play an essential role in supporting patients, visitors and staff across NHS Lothian
Volunteering is a great way to meet new people, develop skills and make a tangible difference to the lives of others. Join our team of amazing volunteers today.
Volunteering Opportunities
Are you passionate about our NHS? Do you want to find a way to give something back to your local community and your local NHS? We have a super opportunity for you to become an NHS Lothian Charity, Charity Rep. What's involved?
We are looking for fun energetic people to help us out on an ad hoc basis, to elevate our events from being good to great! How? By cheering our supporters on when they are taking part in a big challenge like a run, or helping us at our events by manning our charity stands at hospitals to raise awareness or at a fundraising dinner where you could be collecting raffle tickets. By gifting us a few hours of your time, you'll help us make sure our events and activities run smoothly and making sure others who are supporting us have the best time.
Some of our upcoming events are:
NHS Big Tea, stand, celebrating our NHS' 75th birthday:
Western General Hospital and Royal Infirmary Edinburgh, 5th July 11 – 2pm – **No longer available – filled**

Morrisons Gyle – 12th July – 11:15 – 2:15

Morrisons Ferry Road 11th July – 11:15 -2:15
Download this form and complete it using the 'fill and sign' option on the right of the document and email it to [email protected]. Please get in touch, if you need a word version of this form.