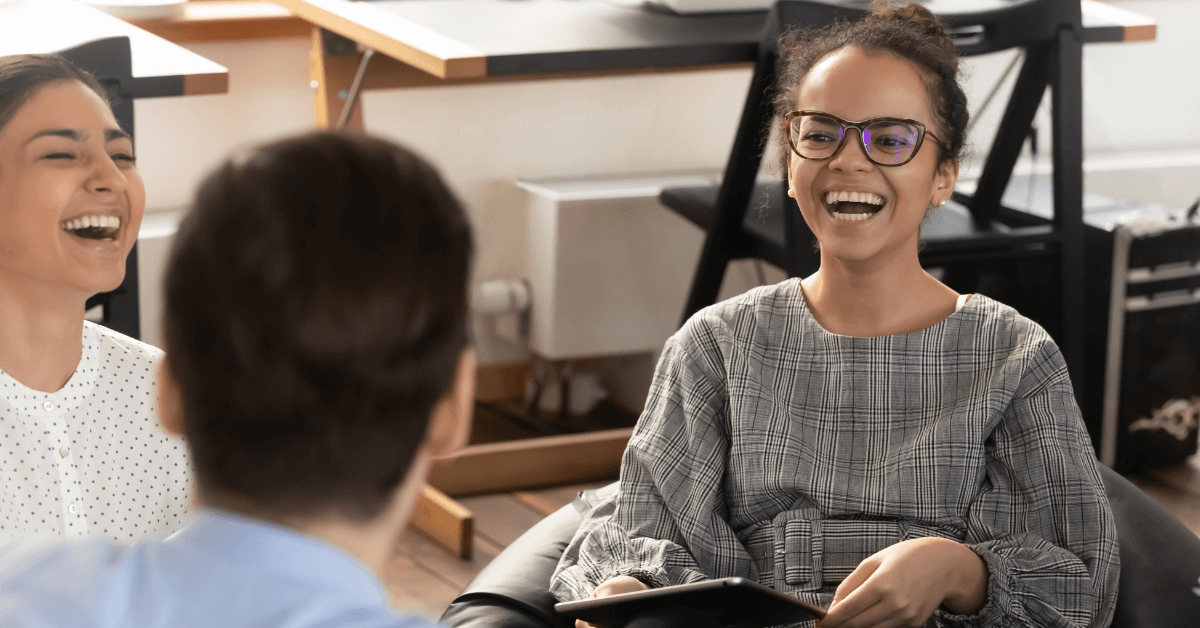 As the official charity of NHS Lothian, we support all patients, their families and staff across all health conditions and throughout the full healthcare journey.
By working together we can make healthcare better and help our NHS excel, whilst creating some exciting experiences and memories for your teams.
Every year, on wards across NHS Lothian, many patients can't go home to their families during the festive period because they are too unwell. Being away from those you love at such a special time of year can affect your mood and be upsetting for family members.
Could your company be our NHS Secret Santa and help staff spread festive cheer for those too unwell to go home?
Let us build a meaningful relationship with you and your teams, connecting you with the people who care for you. Our award winning fundraising team, will be here to work alongside you to create and deliver something special, that will have a positive impact for your teams and NHS Lothian patients, their loved ones, staff and volunteers.
Making a corporate donation can help transform care and change lives. Please get in touch so we can support you to do this in a meaningful way.
Taking part in an organised event where your teams could benefit from one of our charity places. If your teams are feeling creative, they can organise their own event, it is a great team building experience. Our award winning fundraising team will be on hand to provide support and cheer you on.
From our Tonic Arts or Greenspace activities to our events, there are opportunities at all levels. We can provide a range of opportunities for your company to sponsor NHS Lothian Charity activities, where we can recognise your brand in a multitude of ways online and at our hospitals.
We appreciate that there may be some services or goods that you could support us with. We would be delighted to discuss these opportunities further. Please get in touch with us if you have an offer you think could help NHS Lothian patients, visitors, staff or volunteers.
We would welcome volunteers to support our events. We also work closely with NHS Lothian's volunteering team in hospital sites.
Do your team have some skills they can share with us? Your expertise and skills could help improve our work, meaning we can support more projects to improve and enhance healthcare.
Payroll giving is a tax effective and simple way for your team to show their support
Contact our corporate fundraiser to discuss working together
We are the official charity of NHS Lothian. We support patients, their families and staff across all sites and all health conditions. We'll help direct your donation towards the area that is most important to you and your teams.
We work in partnership with NHS Lothian staff, clinicians and researchers; we are confident that support goes to where it will have the most impact.
Our experienced team will work closely with you to ensure a mutually beneficial relationship.
We can offer recognition of your support appropriate to the level of your support.
We are experienced in bringing together our philanthropic donors and key NHS Lothian staff to make a transformational difference.
We are extremely thankful to our supporters at Baillie Gifford for their ongoing support. The partnership was established during COVID-19 and we have worked together on other initiatives since.
BirchBox gifted 2,500 boxes for distribution to staff across NHS Lothian. There are several initiatives to give these to staff including holding stands in cafeterias and staff nominations.
We were delighted to be chosen as Hibs FC charity of the year in 2020-2021. Together ran several fundraising activities including challenges and ticket giveaways.
We worked very closely with ELHF throughout our 'Thank You NHS' initiative during the pandemic. As a club we wanted to recognise the hard work being put in by NHS staff and the team at ELHF became an extension of our team to ensure that we managed to get the most out of the partnership for the NHS staff. They came up with fantastic engaging initiatives for our fans to get behind and worked tirelessly with us to ensure that the staff were able to be recognised for the heroes that they are.

Greg McEwan, Commercial Director, Hibs FC.
Starbucks – Edinburgh region
Want to know more?
We would be delighted to talk to you about your gift or to give you more information. Contact Tumong Edwards to discuss it further.