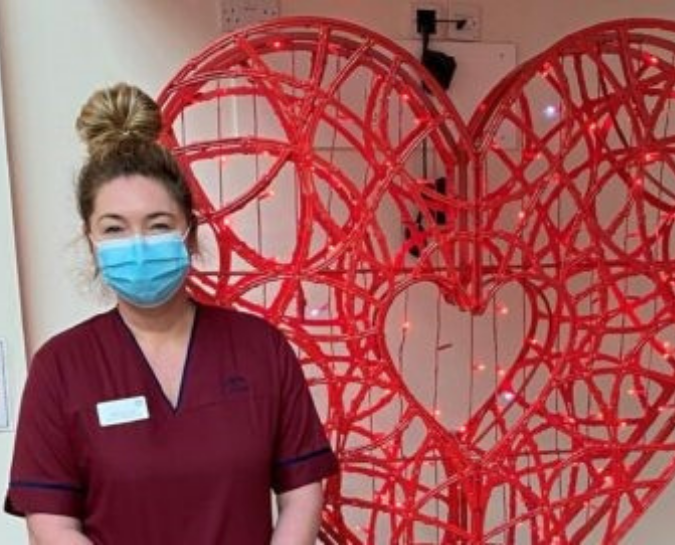 Royal Infirmary Of Edinburgh Shares Some Love This Valentine's Day With A 'Big-Hearted' Thanks From Blachere Illumination UK
The Royal Infirmary of Edinburgh has been chosen to benefit from a unique piece of artwork created to say 'thank you' to NHS staff around the UK.
The art installation, a giant red illuminated heart, was created by Blachere Illumination UK, and is touring the UK to share some love and thank key workers for everything they have done during these difficult times.
The heart made its way up to Edinburgh from Blackpool Victoria Hospital, the first stop in the UK tour after the hospital treated one of Blachere's directors, Robert Stalker, last year. Robert then received life-saving heart surgery at the Royal Infirmary of Edinburgh, so the heart has followed his own journey from Blackpool to Edinburgh.
The artwork has been installed in the main concourse of the hospital and will remain in place until 15 February when it moves to its next location.
Adam Duncan Rusk, Business Manager at the Royal Infirmary of Edinburgh, said:
"We were delighted that the Royal Infirmary was chosen as part of the heart tour. It's a beautiful piece of art and it's been lovely to walk past it every day while it has been on site. It has been a great addition to the area and we'll be sad to see it go."
Katherine Owen, Heart Tour Co-ordinator for Blachere Illumination UK, said:
"It was extremely important to us that the Royal Infirmary was one of the first hospitals to receive the heart as part of the UK tour.

"The entire country is indebted to NHS staff especially during these unprecedented times, and this is a small gesture from us to show our appreciation. It was extremely heart-warming to see how well it was received by the staff when we delivered it."
Robert Stalker, Director of Blachere Illumination UK, said:
"Having the heart displayed in the Royal Infirmary of Edinburgh means the world to me. I will always be grateful for the dedicated care and attention I received from the staff during my time as a patient."
Donate today
Support NHS Lothian patients and staff