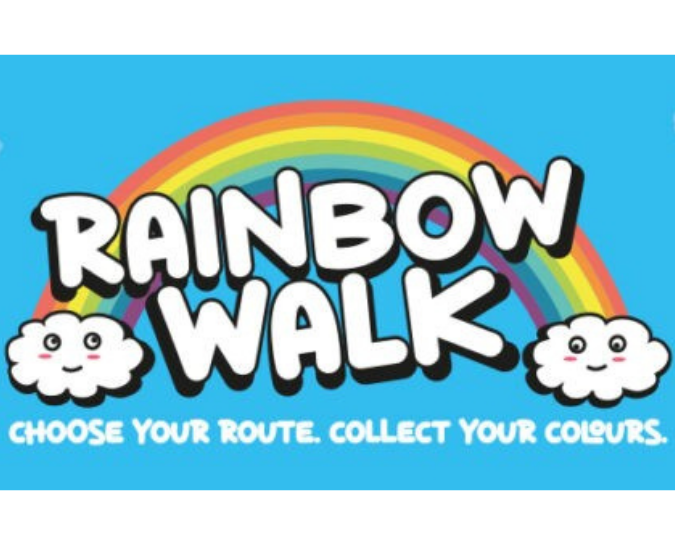 NHS Lothian Charity Calls On Supporters To Inject Some Colour Into Their Walks During National Walking Month
NHS Lothian Charity has relaunched their popular Rainbow Walk for the second year.
The colourful walk will see participants choose different colours of the rainbow to 'collect' whilst out walking, and either take a photo, write a list or draw pictures of all the colourful things they have seen in their chosen colours. The challenge takes place during May to tie in with National Walking Month, as a fun way to get people outdoors and getting some exercise, while also taking time to appreciate all the wonderful, colourful things around them and raising money to support their local NHS.
Steve Valvona, who is taking part in the Rainbow Walk this year, said:
"I have used the NHS and other charitable and health services in the recent-past, for myself and my loved ones. As a person with several responsibilities and a full-on lifestyle, I can sometimes become saturated and overwhelmed and saw this as an ideal opportunity to enjoy some 'me-time' and to help to rebalance my physical and mental health. I saw the Rainbow Walk and thought it was time I gave something back. I have a keen medical and scientific interest but I'm very artistic too. I love photography and taking photos of colourful things as well as capturing the patterns and detail of items. I am also lucky enough to be able to get out and about to enjoy walks every morning. So, the Rainbow Walk seemed like the perfect blend of all of my interests as well as a way of being in the moment and appreciating things around me."
Tu Edwards, Community and Events Fundraiser at NHS Lothian Charity, said:
"We are thrilled to relaunch the Rainbow Walk and look forward to more people joining us in creating their own colourful adventure and raising money to support NHS Lothian staff and patients. It is free to take part in the Rainbow Walk and because it is a virtual event, participants can choose where and when they take part, which makes it really easy for them to take part in. Thanks to money raised by Steve and other Rainbow Walkers, we're able to support exciting and innovative projects across NHS Lothian, supporting wellbeing and providing comfort to staff and patients. For example, we're able to support projects which respond to the immediate mental health needs of young people when they present themselves at our hospitals through the Youth Navigator Project or create more engaging hospital spaces with art and design to make the environment more welcoming at an already stressful time."
Fundraising events
Take part in an event and fundraise to support NHS Lothian patients and staff