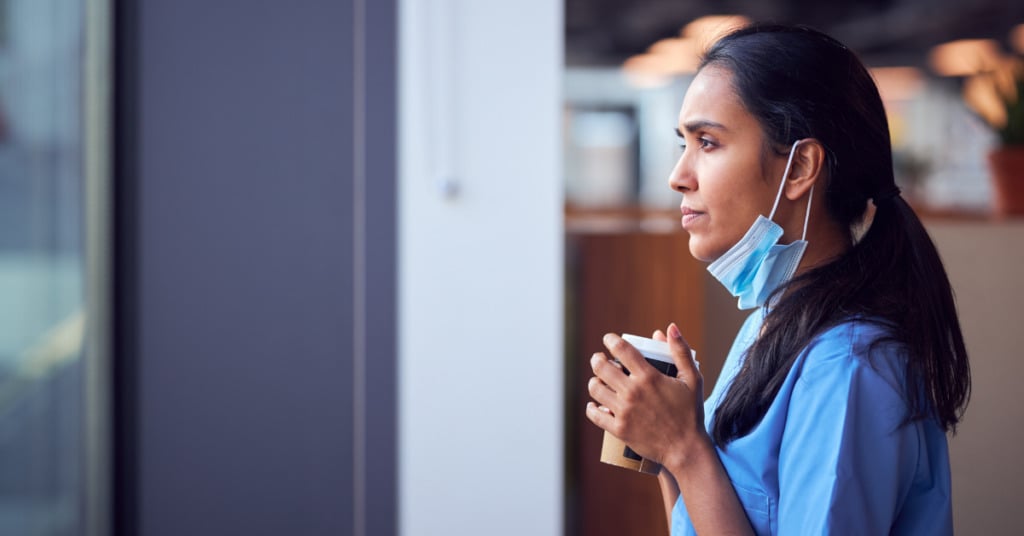 NHS Lothian Charity commissions the first NHS Lothian Wellbeing Strategy
Thanks to the support of generous donors and grants from NHS Charities Together, NHS Lothian Charity have commissioned industry experts Kamwell to develop the first wellbeing strategy for NHS Lothian: 'Work Well – Building a healthier and happier culture for our staff'.
Work Well is a two-year strategy which aims to provide a clear plan that will continuously improve staff wellbeing across the whole of NHS Lothian.
The strategy has been designed with input from staff right across the organisation including wellbeing leads, the Staff Engagement and Experience programme group and in partnership with NHS Lothian Charity.
As part of this programme of work, NHS Lothian has launched the Peer Support service across NHS Lothian which aims to offer early emotional support to staff whenever needed. So far there are 108 Peer Supporters spread out across Lothian.
It builds on the work that was already being carried out by Wellbeing Leads across NHS Lothian to support their local area or department, and ensures that wellbeing leads get the right support, funding, and resources to put even more focus on wellbeing than ever before.
Jane Ferguson, Director of Edinburgh and Lothians Health Foundation, said:
"Supporting the health and wellbeing of our amazing staff matters just as much as much as caring for our patients. This is why we were delighted to be able to commission Kamwell.

"As the official charity, we are committed to helping enhance the wellbeing of our NHS colleagues, who deliver outstanding care every day for their patients, our beneficiaries. Thanks to generous donations from the local community, we were able to work together with NHS Lothian to commission the wellbeing strategy, and bring in industry experts, Kamwell, to guide our HR and OD team and wellbeing leads. This is another fantastic example of coming together to achieve a positive outcome for staff, and we are proud to be part of this collaboration. We are really excited to see the launch of Work Well and we look forward to continuing to work together to support the wellbeing of staff now and in the future."
The creation of the strategy was supported by NHS Lothian Charity and we will continue to work closely with NHS Lothian to help inform and steer further wellbeing support.
Donate today
Support NHS Lothian patients and staff