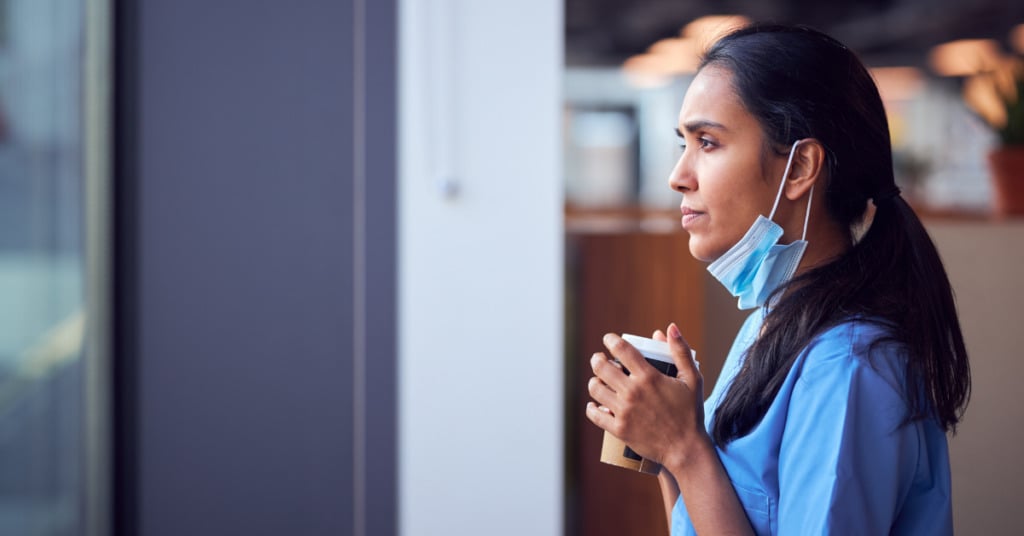 NHS Lothian Charity Launches Appeal To Support The Wellbeing Of NHS Lothian Staff Impacted By The Pandemic
NHS Lothian Charity is asking its community of friends, supporters and partners to be there for the NHS Lothian staff who have cared for them and their families during the Coronavirus pandemic by giving to their Wellbeing Appeal.
Launched during Mental Health Awareness week, the Appeal recognises the significant toll that COVID-19 has taken on the physical and emotional health and wellbeing of NHS Lothian staff across the region.
Money raised through the appeal will help provide calm and comfortable wellbeing spaces on every NHS Lothian site, giving all staff a place to go, away from busy wards and clinical settings, where they can rest, recharge and regroup. Staff across NHS Lothian benefitted greatly from the temporary, pop-up wellbeing spaces that were put in place during the first wave of the pandemic and the Charity now wants to ensure that these spaces become a permanent feature.
These wellbeing spaces from part of an overarching staff wellbeing programme that NHS Lothian Charity is taking forward in collaboration with NHS Lothian, enhancing existing mental health support programmes, supporting additional wellbeing initiatives, and ensuring staff are given the extra support that they need to be able to continue their life-saving work.
Jane Ferguson, Director of NHS Lothian Charity, said:
"During this pandemic, the whole country has relied more than ever on the NHS, with the staff going above and beyond to continue to provide a high level of care and support to those who needed it most. As we navigate our way through the various phases of this horrible virus, staff continue to be under exceptional pressure. As the official charity of NHS Lothian, we have a key role to play in ensuring we do everything we can to care for them too. One part of this is making sure staff have somewhere to go where they can take some time and look after themselves. These wellbeing spaces will provide that place.

"With your help, we can keep caring for our amazing NHS Lothian staff, not only now but in the months and years to come, giving them a space where they can take a moment for themselves, when they've given so much to us."
Amanda Langsley, Associate Director of OD and Learning at NHS Lothian, said:
"The wellbeing of our NHS Lothian staff has always been important, but during the pandemic there was a requirement for much more support. We knew this was going to be difficult for staff and we made wellbeing a key focus, putting in place a number of additional support options such as access to psychologists and help lines. It's crucial that we continue to be there for our staff, and we are delighted to be able to do more thanks to the support of the local community through NHS Lothian Charity. Alongside the other projects that we are working on with the Foundation, these wellbeing spaces will provide a great way for staff to unwind and destress. The pop-up spaces became a haven for staff during the first peak of the pandemic and it will be great to see them set up permanently."
Jozef Gleraski, a member of staff at St John's Hospital, who benefitted from the initial pop-up spaces, said:
"I hadn't realised how much I needed a space like this. The more I came up, I realised I too needed to get away from thinking about COVID. I reconnected with people up here. People I never met. In here you can get a different perspective."
Donate now
Support NHS Lothian patients and staff