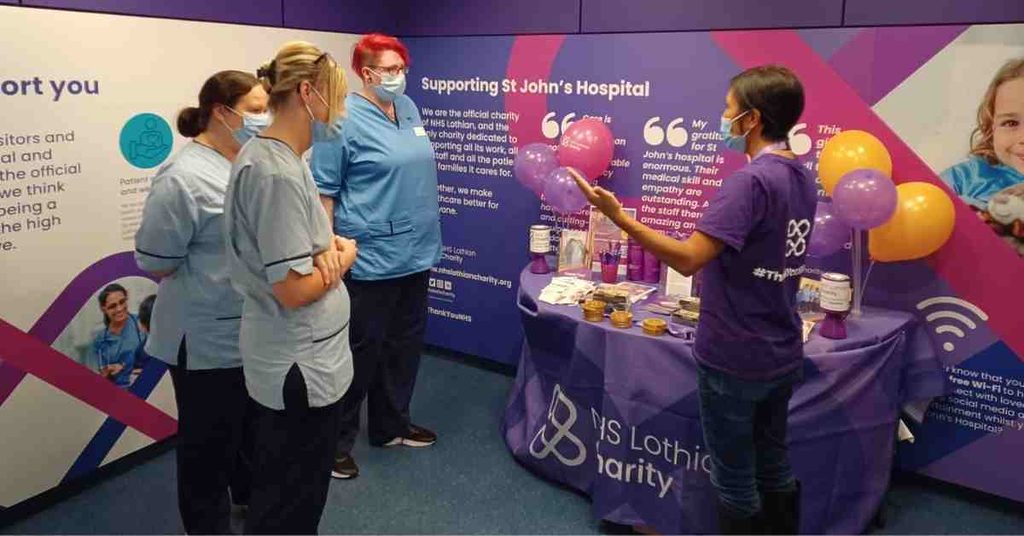 NHS Lothian Charity opens flagship hub at St Johns Hospital
On 3 November 2022, NHS Lothian Charity opened its flagship Charity Hub at St John's Hospital, Livingston. Located near the main reception area, the Hub will allow the Charity to meet and support staff, patients and their families who visit the hospital.
Nicola Sinclair, Head of Engagement said;
"We recognise the need to meet staff where they are, and let them know that we are here to support them, particularly during difficult times like these. By having a Hub in the reception area of St John's Hospital, staff will be able to access information about the different grants and funding that we offer that can help them take forward projects that help to improve patient and staff experience and help transform the way that care is delivered.

"Of course, none of this would be possible without our amazing supporters who choose to give their time and money to make a difference for other patients and families. We love getting the opportunity to meet our supporters directly and help patients and families say thank you to the St John's staff who have provided exceptional care to them and their loved ones."
Aris Tyrothoulakis, Site Director at St. John's Hospital said:
"The launch of the NHS Lothian Charity Hub at St John's is an exciting development. Having space on site will be beneficial as we continue to work closely with our official charity to take forward projects that help us go above and beyond for our patients and colleagues."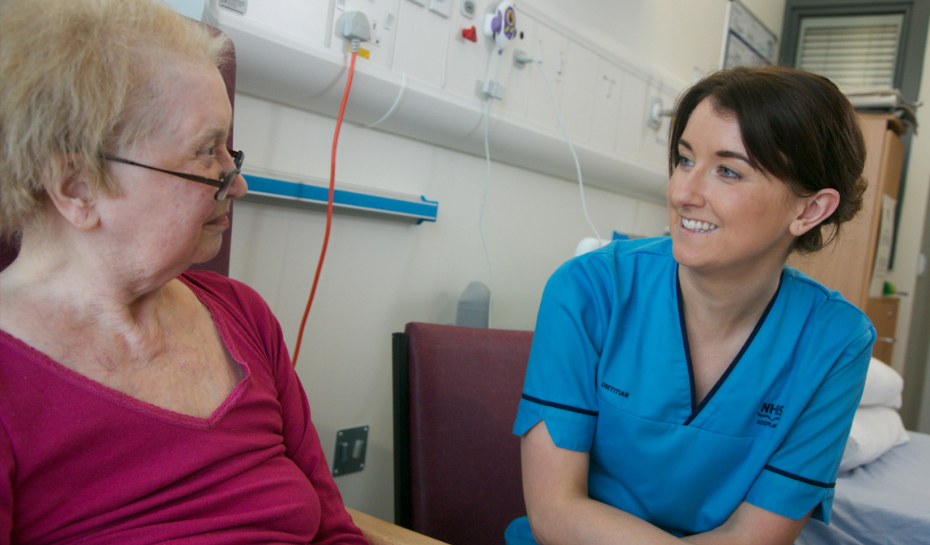 Your support makes a huge difference to staff and patients across NHS Lothian
If you would like to support the work that we do to enhance patient experience and improve health outcomes for people across, Edinburgh and Lothians, donate today!