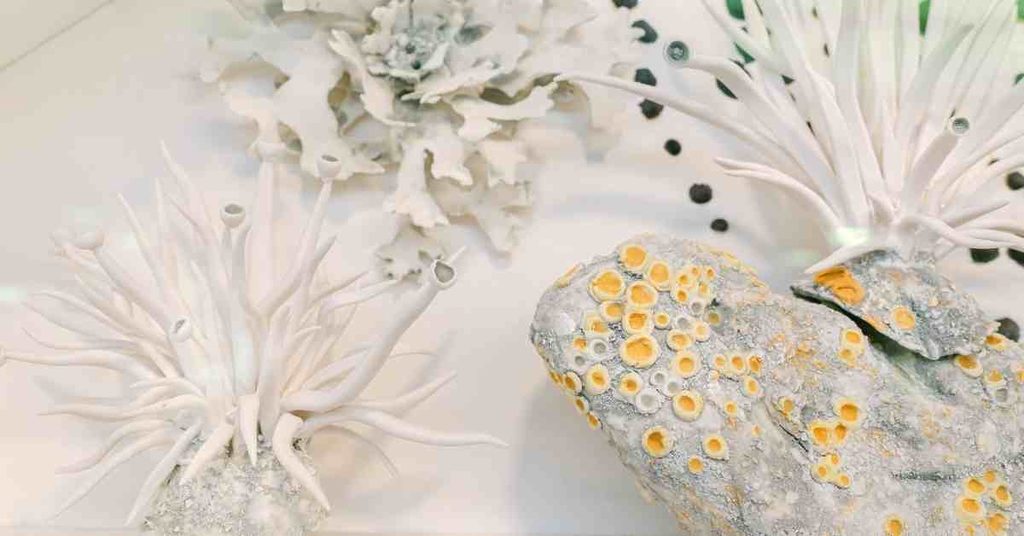 NHS Lothian Charity's Tonic Arts programme wins prestigious healthcare award
The progamme was also highly commended in the Patient's Choice Award category. Delivered by NHS Lothian Charity's Tonic Arts team and curated by Round Table Projects, this innovative and ambitious programme was part of a major reprovision of the Edinburgh Haematology Centre, following a generous donation from an anonymous donor.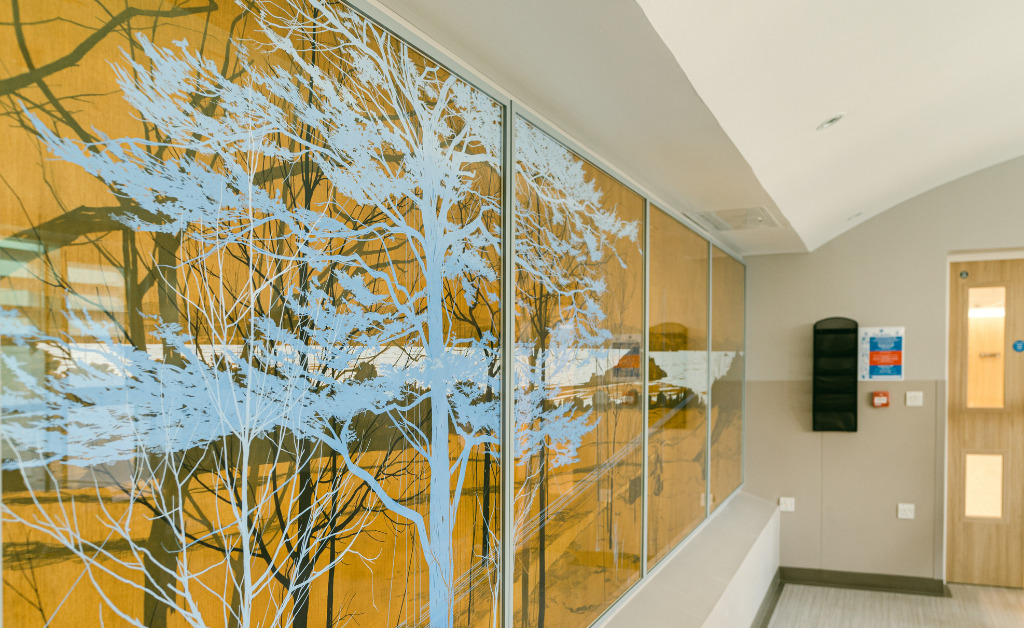 Delivered during Covid lockdowns, the programme was inspired by the dynamic industrial heritage and diverse natural environment of the Firth of Forth, the estuary lying between the Lothians and Fife. In fact, you can see the image of the bridges over the Forth as you move throughout the building.
Patients receiving treatment and staff at the Centre were instrumental in developing the strategy and creating the brief; selecting and engaging with artists at every stage of the commissioning process. When asked about the old facility, patients and staff spoke of a numbing sense of isolation from the living world and of craving a connection to the outdoors, with a keenly articulated desire for "something to take you away, to remind you you're alive".
Eight artists were commissioned to produce a series of artworks and installations that would soften and enhance the clinical environment. There are artworks in every bedroom, hand-built beautiful ceramic artworks in the treatment areas, as well as digital and painted artworks in various rooms within the Centre.
Patient and staff areas are now flooded with rich creative spaces, providing thought-provoking points of interest and imagery of the natural world. These also support the mental and emotional wellbeing of staff, patients and visitors to the Centre, especially those confined to wards due to compromised immune systems.
Patricia Scott, Patient Representative on the Commissioning Team, said:
"Some patients might spend a great deal of time in a cancer clinic and sometimes as treatment progresses it can become difficult to concentrate or even read, and this can result in feeling depressed and isolated as you don't have the energy to do anything other than stare at the walls. The old environment was functional and basic in design and lighting, but when your body is craving the greenery of an outdoor landscape and the beauty of the sky, it is therapeutic to have beautiful and uplifting art in rooms and linking corridors to provide a recuperative and much needed connection with nature. I believe this calming and inspirational environment will aid recovery for patients, and just as importantly, provide a good atmosphere for the wonderful staff who work there."
Fiona Smith, Senior Charge Nurse, Haematology Day Treatment, said:
"From the moment you walk in it has that positive vibe about it. It's an amazing environment with big open spaces and amazing artwork – people can't help but smile when they come in."
Frances Priest, one of the eight artists and designers whose work helped transform the space, said:
"There's a reference between craft and material and the level of precision and care that's given to the patients who will come here and that's a lovely match of ethos. Having these different interventions round the space makes it feel human."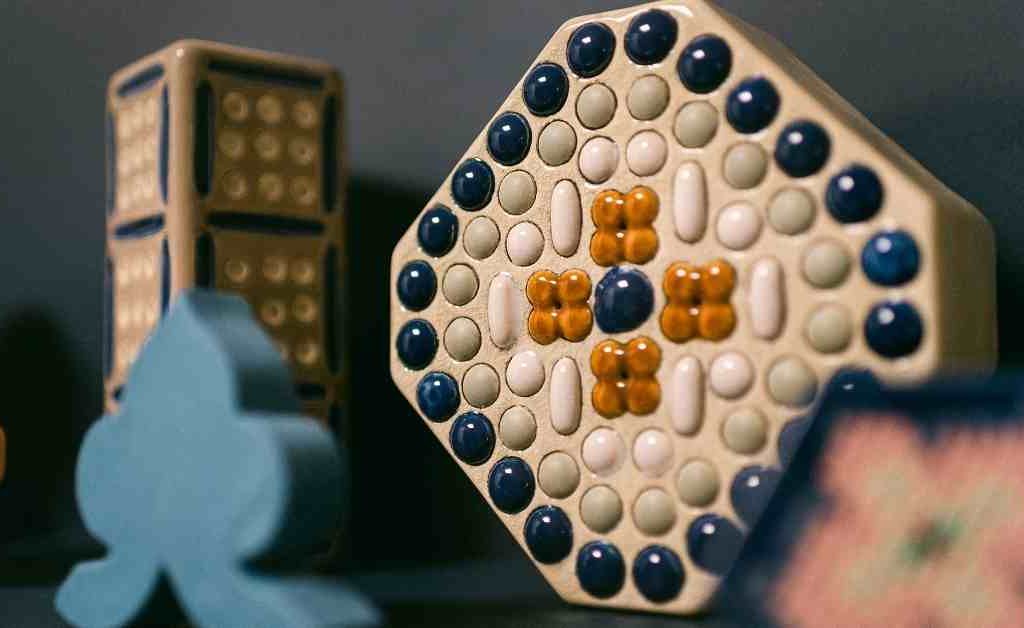 Susan Grant, Tonic Arts Manager, said:
"We are delighted to have been announced Joint Winner with our Glasgow NHS colleagues for the Best Collaborative Arts Project (Static) at the Building Better Healthcare awards for our arts enhancements at the Edinburgh Haematology Centre. This recognition is testament to the hard work of our dedicated team, including Arabella Harvey of partners Round Table Projects who curated the commission, and the importance of arts in improving health and wellbeing.

"Our Tonic Arts programme enriches the experience and enhances the environments of NHS Lothian. We work collaboratively with our colleagues and partners to pioneer a culture in which the arts are valued across the service, using creativity to improve and support the health and wellbeing of staff, patients and visitors."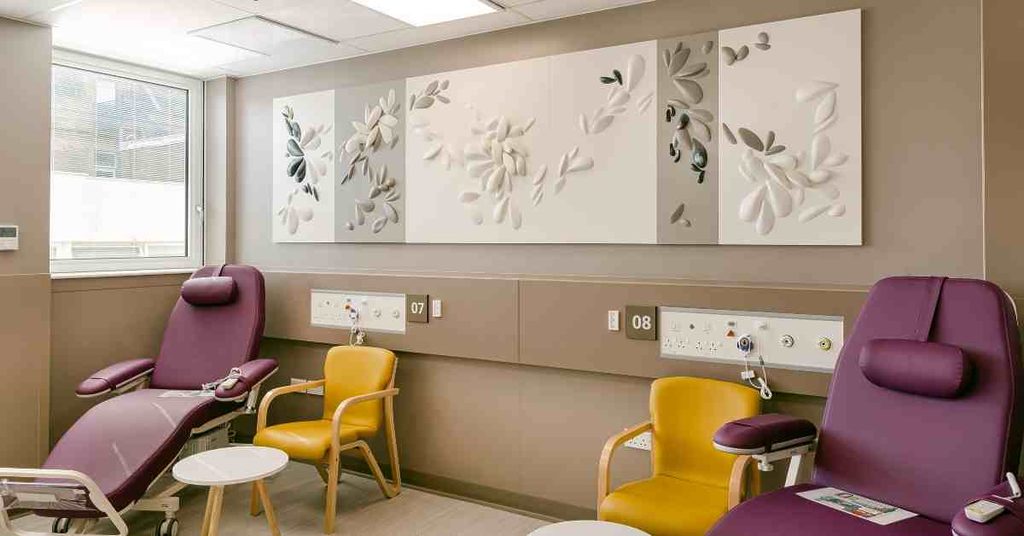 Enhancing Clinical Environments Through Art and Creativity
Read more about this ambitious and innovative arts strategy.