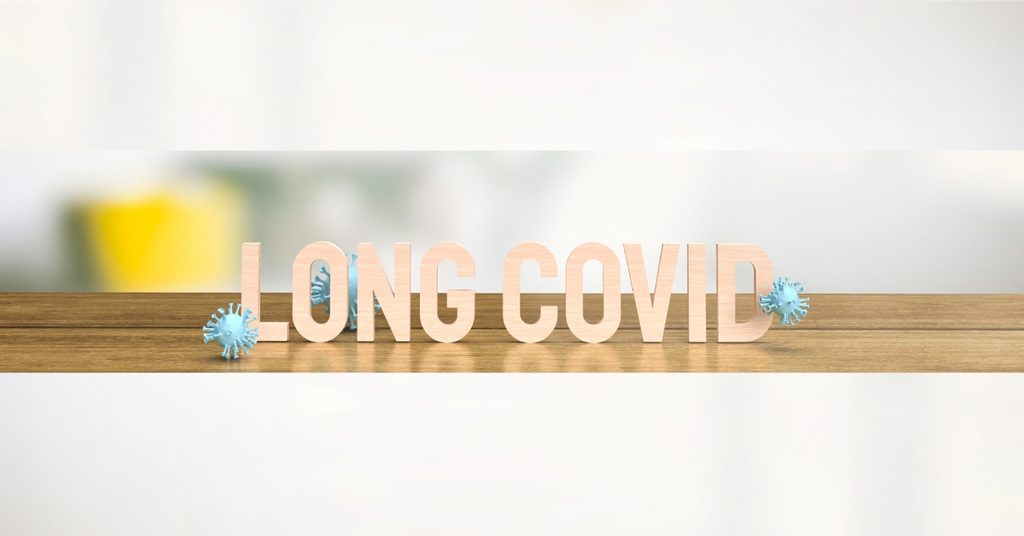 Award-winning Long Covid support service extended to Midlothian
An innovative project to provide much-needed support to Long Covid patients has been extended to Midlothian.
Thanks to joint funding provided by NHS Lothian Charity*, Chest Heart & Stroke Scotland (CHSS) has worked with NHS Lothian, Pogo Digital Healthcare, patients and GPs to develop the individualised and easy-to-use Long Covid Pathway.
The pathway was piloted in Edinburgh in 2022, involving 36 GP practices and 173 patients, with plans to roll out across Edinburgh and the Lothians by the end of 2023.
GPs can refer patients directly into the pathway, which provides people with bespoke digital advice and also connects them to a CHSS nurse-led helpline and peer support.
The digital aspect of the service, the award-winning 'MyTailoredTalks', helps people manage their condition day-to-day while providing feedback to their GP to help with ongoing care.
Jane-Claire Judson, Chief Executive of Chest, Heart & Stroke Scotland, commented:
"In Scotland, 94,000 people have been living with Long Covid for over a year. We know that people living with the condition feel scared, abandoned and left behind.

"Our Long Covid Support Pathway allows us to better support people living with the condition in Edinburgh and Lothian. Its success means we hope to see it rolled out across the country, helping more people with Long Covid to live their lives to the full."
Professor Tim Walsh, Director of Innovation for NHS Lothian, said:
"It's been really important for us to bring together expertise from a range of organisations to better improve the support available for people with Long Covid.

"We know living with this can be really challenging and patients with Long Covid need support that can be individualised and available on demand, and we're proud to have worked with our partners to have developed such support in Lothian."
The Midlothian Health & Social Care Partnership Long Covid Project Team has welcomed the roll-out, with a spokesperson commenting:
"During the pilot phase, this pathway empowered people to make a successful transition after diagnosis towards self-management of Long Covid through effective and targeted self-management resources.

"GP practitioners in Midlothian are looking forward to utilising the pathway, which will remove travel barriers while still providing person-centered support and reducing demand on services. The combination of written, video and telephone support will provide people in Midlothian access to the most appropriate support for them.

"Importantly, support and self-management resources provided by MyTailoredTalks and CHSS are fed back to the referring GP without them needing to seek out this information. The pathway will enable people in Midlothian living with Long Covid to self-manage their symptoms and access up-to-date and validated information relevant to their needs."
None of this would have been possible without NHS Lothian Charity, which has invested £120,000 in the platform so far.
Jane Ferguson, Director of NHS Lothian Charity, said:
"As the official charity of NHS Lothian, we have a key role to play in supporting NHS Lothian to take forward innovative projects that help improve the health and wellbeing of communities.

"Thanks to generous donations to our COVID-19 appeal and grants from NHS Charities Together, we were able to provide initial funding for 'MyTailoredTalks' and are delighted to see this now being extended to Midlothian.

"This has been a great example of partners coming together from across the sector to put in place innovative solutions that support our communities dealing with the effects of Long Covid."
Pogo Digital Healthcare designed MyTailoredTalks, which recently won the Technology Enabled Independent Living Award at the Digital Health and Care Awards 2023.
Jack Francis, Managing Director of Pogo Studio, said:
"This has been a fantastic, collaborative partnership to bring our expertise in technology to, and we have learnt hugely from working with NHS Lothian, Chest Heart & Stroke Scotland and people living with Long Covid.

"Long Covid continues to be a huge issue across Scotland and so we're delighted that our work so far is demonstrating that MyTailoredTalks can help to support people in their recovery."
*Joint funding for MyTailoredTalks from NHS Lothian Charity was made possible by COVID-19 grants from national charity, NHS Charities Together.