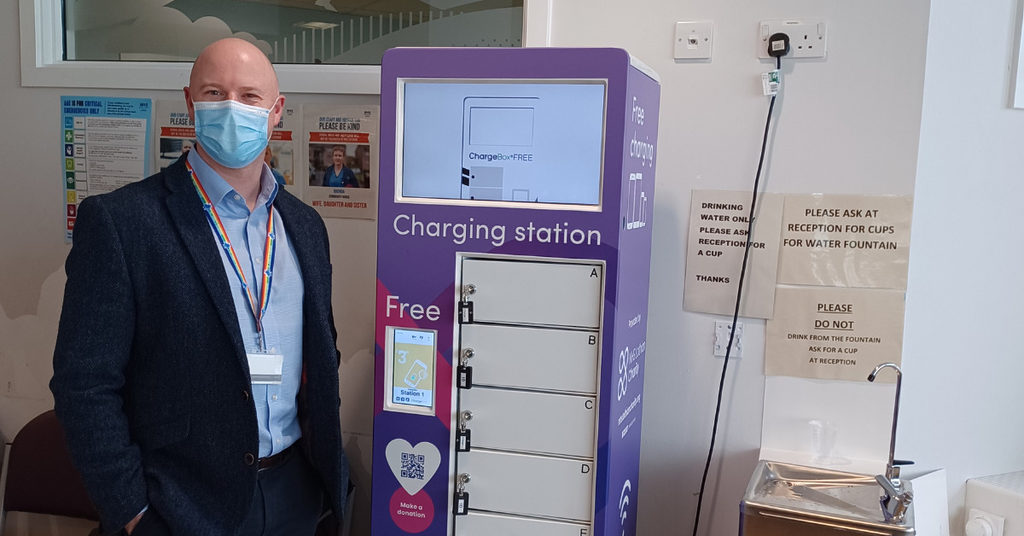 NHS Lothian Charity supports free phone charging in NHS Lothian Hospitals
Thanks to funding from NHS Lothian Charity, patients and visitors attending accident and emergency or minor injuries now have access to free, fast charging for mobile devices in as little as 30mins. The charging stations can be found in the A&E waiting room at Royal Infirmary of Edinburgh, Royal Hospital for Children and Young People and St John's Hospital. At the Western General it is located in the Minor Injuries ward.
The charging units are easy to use: simply open an available locker, connect your device to the charging cable, lock the door, and leave your device to charge for 30 minutes.
Andy Mackay, Site Director at St John's Hospital, said:
We recognise how important it is to keep families and friends connected in times of crisis. A visit to A&E can be stressful especially as it is often unplanned and unexpected. Your phone is the last thing you should be worrying about. The new charge boxes will help to alleviate some of the anxiety that can be caused when your phone battery is running low.

"Thanks to NHS Lothian Charity and its generous supporters, we've already seen the positive impact, with the charging stations being used over 300 times in the first week they were installed. As well as helping visitors and patients to stay connected with their loved ones, they can also distract themselves by watching videos or playing games, which can help reduce stress."
Jane Ferguson, Director of NHS Lothian Charity, said:
As the official charity of NHS Lothian, we encourage staff to share their ideas of how they can enhance the patient experience so that we can look at ways we can support these through the Charity. They are the ones who know what things can make a hospital visit that little bit easier when people arrive feeling anxious, stressed and vulnerable. The mobile charging units offer patients and visitors the opportunity to charge mobile devices quickly, safely and securely so they can stay in touch with loved ones for comfort, give updates or make arrangements during an unplanned trip to A&E or minor injuries, without the worry of running out of battery. I am delighted to see how much they are being used already and how valuable our patients and visitors are finding these. Well done to the facilities team for recognising this need and working with us to support it."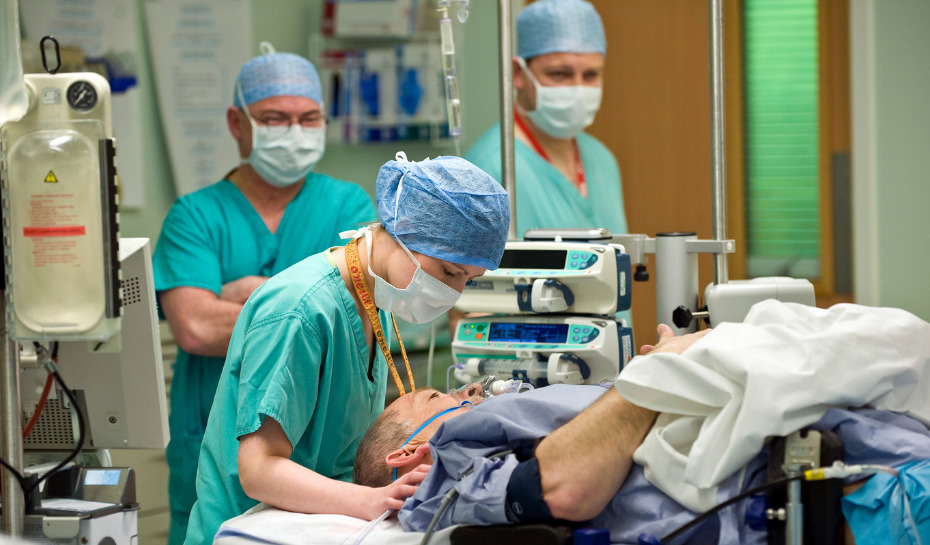 Donate
Making a donation is a wonderful way to say #ThankYouNHS and help us continue to improve, change and save lives now and in the future.