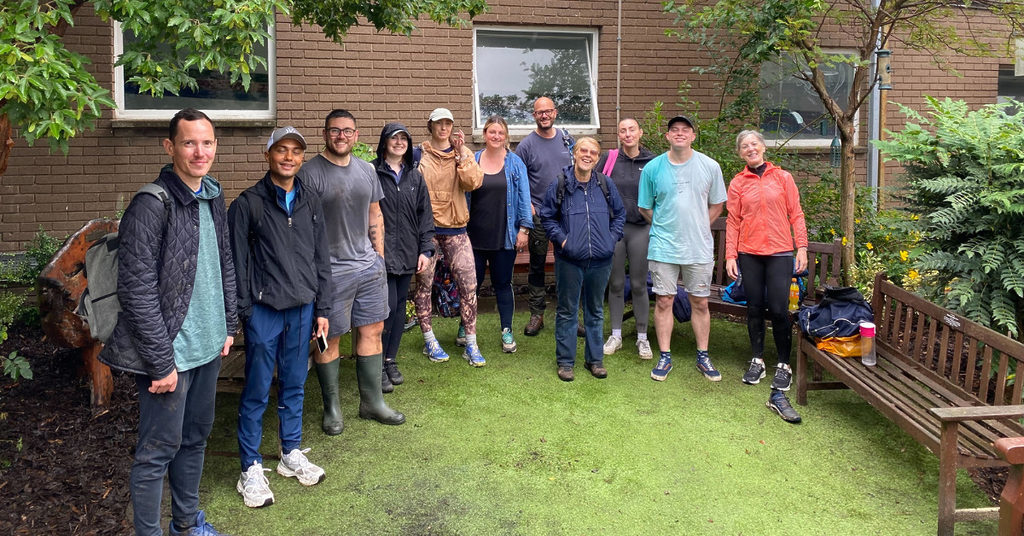 Volunteers Transform Garden for Cancer Patients at the Western General Hospital
In a heart-warming effort to enhance the wellbeing of cancer patients, volunteers from FreeAgent, with support from staff at TCV, a conservation charity, dedicated their time to restore the FACE garden at the Western General Hospital. The enhanced garden space is funded by NHS Lothian Charity's Fighting Against Cancer Edinburgh (FACE) fund. The garden was built in 1999 by FACE and had been closed while essential building work was completed around it. The garden serves as a space where patients, visitors and staff can find time away from the hospital wards, improving their wellbeing and aiding recovery.
The team of volunteers, undeterred by the pouring rain, worked to bring the garden transformation to life. Hannah, one of the volunteers, expressed her excitement about being part of the team, saying,
I was excited to be a part of the volunteering team who were able to contribute to an important cause within the local community. It was great to see everyone getting properly stuck in, even in the pouring rain, and see our efforts pay off when the garden was finished on day 2."
Dougie, another volunteer, shared his experience, saying,
Putting in the graft and getting our hands dirty for a day for those who'd really benefit from having a wee outdoor space was a brilliant experience. Hearing it was being used by patients the minute the team stepped away just made it all the more worthwhile."
This inspiring initiative highlights the power of community involvement and the positive impact it can have on individuals' wellbeing. By creating an inviting outdoor environment and recognising the therapeutic benefits of spending time outside away from the wards, the newly renovated FACE garden aims to uplift spirits and promote faster recovery.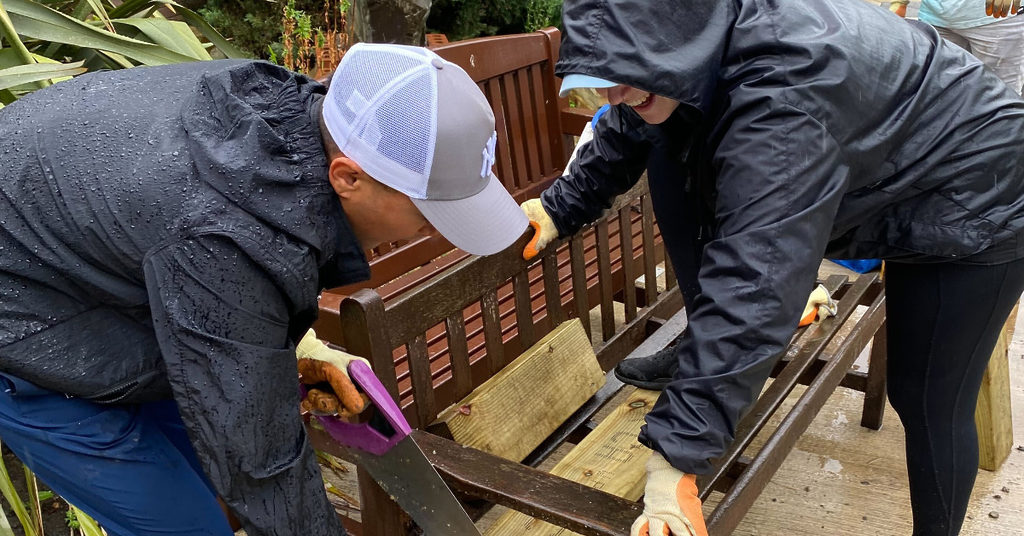 As the FACE garden continues to flourish and serve as a place of calm, the dedication of the volunteers and the invaluable support of FreeAgent is recognised and celebrated.
Tu Edwards, NHS Lothian Charity's Community and Events Fundraiser, said:
The transformed FACE garden at the Western General Hospital stands as a testament to the generosity, compassion, and collective effort of all those involved. It is a space that holds the potential to bring moments of joy, solace and healing to cancer patients and those who care for them. It also offers a relaxing space for staff to take a break outdoors."
Alan Ormiston, a FACE volunteer, said:
It is wonderful what FreeAgent and TCV have achieved over the last two days. The FACE Garden has been restored and will be a lovely place for patients, visitors and staff to sit in over the summer months ahead. There were people sitting in the FACE Garden before we left."