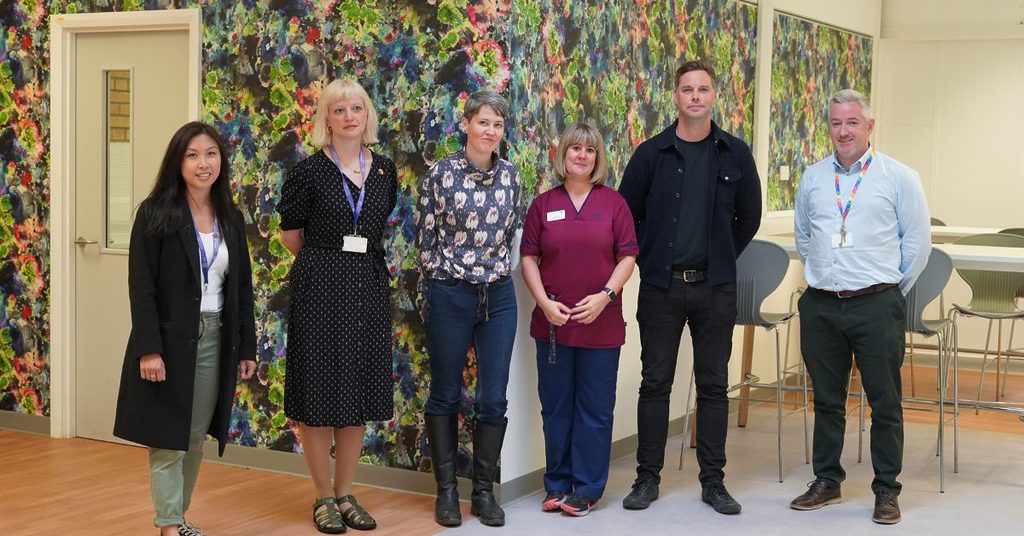 Western General Hospital staff wellbeing space all wrapped up thanks to local chocolate artisan
Local independent chocolate artisan, COCO Chocolatier, are helping to enhance NHS Lothian staff wellbeing spaces by transforming their chocolate bar wrapper designs into bright, colourful vinyls for the walls.
In April 2020, COCO Chocolatier released a limited-edition collection of chocolate bars to raise money to support an NHS Charity during the Coronavirus pandemic. The three COCO x NHS chocolate bars featured artworks by Sir Billy Connolly, Portis Wasp and Andrew Rae. The collection raised £5,000 and was donated to NHS Lothian Charity, their local NHS Charity to support the wellbeing of NHS staff and say thank you for the outstanding work that they do every day. As well as the generous donation to enhance staff wellbeing spaces, COCO Chocolatier also linked up the Charity's Tonic Arts team with the artists who design the wrappers for their other chocolate bars, to transform these designs into bright, uplifting, engaging vinyls for the walls.
Working initially with the Western General Hospital, a selection of different chocolate wrapper designs were made available to staff to select the design that they felt worked best in their space. After a period of consultation, staff voted for a design by Glasgow-based artists, Timorous Beasties. The 'Kaleido Splatt' pattern that was used as a wrapper for the limited-edition Isle of Skye Sea Salt and Lime Milk Chocolate bar now adorns the walls in the hospital's Wellbeing Wing, welcoming staff in with a beautiful array of colour.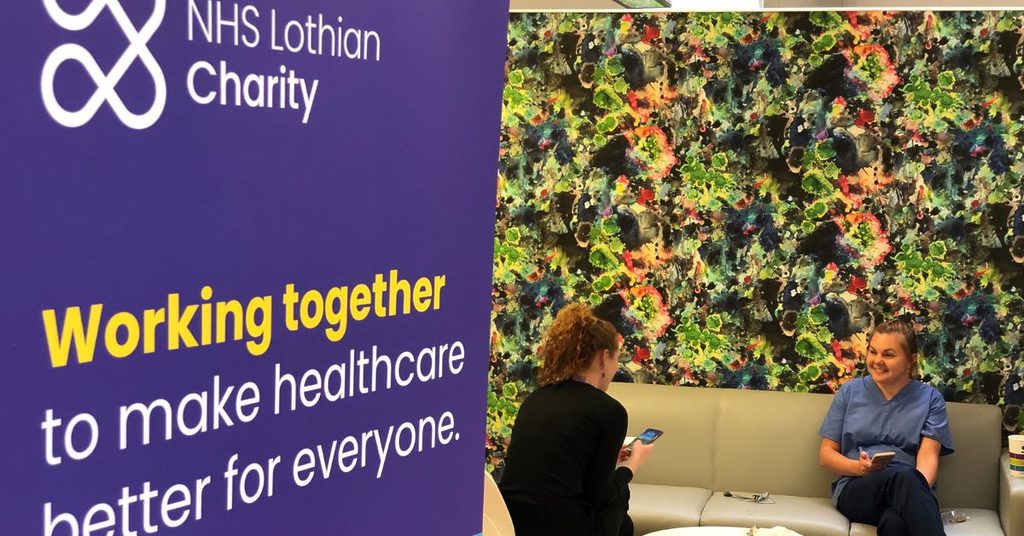 COCO Chocolatier visited the Western General's Wellbeing Wing once the vinyls had been installed to meet staff and talk to them about their chosen design. Calum Haggerty, Managing Director of COCO Chocolatier, said:
The positive impact of art within a space is evident within the Wellbeing Wing and the Edinburgh Haematology Centre at the Western General, which is why we are delighted to have been a part of this project.

"We loved collaborating with Timorous Beasties on the artwork which is now featured within the staff Wellbeing Wing, so it has been incredible to see how this artwork has had such a profound effect on the overall space."
Susan Grant, NHS Lothian Charity's Tonic Arts Manager, said:
We extend a huge thanks to COCO Chocolatier for their generous contribution of support towards the enhancement of the Western General's Staff Wellbeing Wing, and to Scottish designers Timorous Beasties, whose beautiful design 'Kadeido Splatt' beautifully enlivens the space. Our corporate partners play a vital role in transforming care and making a positive impact on lives. Their support not only enhances our healthcare setting but also highlights the profound role of art in promoting healing and wellbeing.

"The transformative power of art in healthcare settings cannot be overstated, creating tranquil and inspiring environments for both patients and staff. The wellbeing wing offers a much-needed sanctuary, fostering healing, relaxation, and a sense of wellbeing for our hardworking staff. We sincerely thank COCO Chocolatier and Timorous Beasties for their contribution in creating a space that nurtures both physical and emotional wellbeing."
Claire Palmer, Associate Nurse Director at the Western General Hospital, said:
Spaces for staff to take a break are really important for wellbeing and with the support from COCO Chocolatier we now have the addition of fabulous vinyl artwork on the walls. This demonstrates our ongoing commitment to be the best place to work and be cared for."
Designs by Timorous Beasties and other artists will be included in a library of vinyl designs for staff to choose for other wellbeing spaces across the region.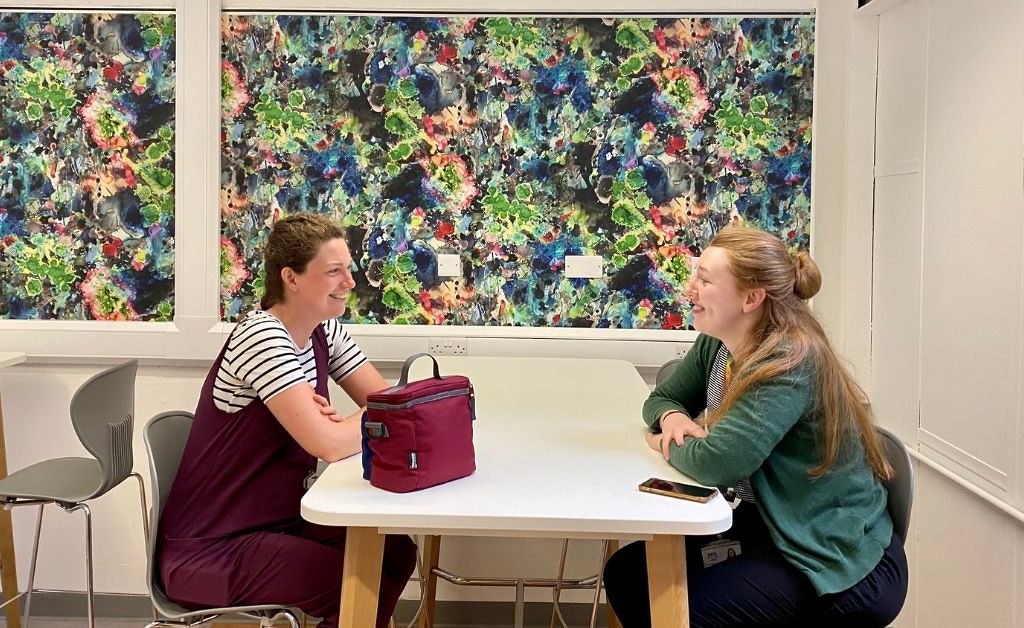 Read more about how our Tonic Arts programme is enhancing environments and enriching experience