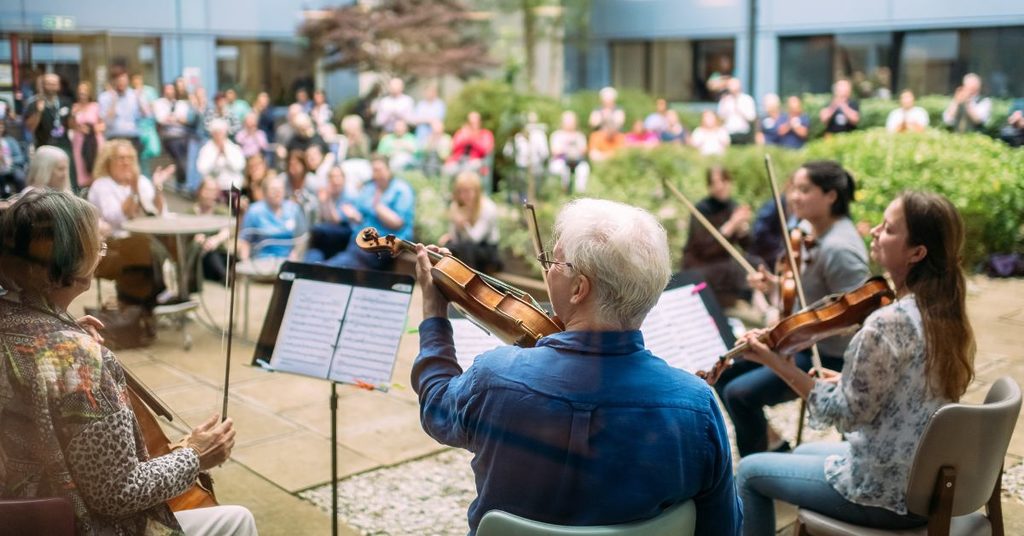 London Symphony Orchestra Strikes a Chord with Staff and Patients at NHS Lothian Hospitals
World-renowned London Symphony Orchestra has performed a series of ground-breaking concerts at four hospitals across NHS Lothian as part of the Edinburgh International Festival. The uplifting events, organised in collaboration with NHS Lothian Charity, saw patients and staff enjoy some respite and distraction through an afternoon of music.
The concerts, held on 14 August at the Royal Edinburgh Hospital, 15 August at the Royal Hospital for Children and Young people and the Royal Infirmary of Edinburgh, and 16 August at the Western General, were a testament to the positive impact of music on wellbeing and community spirit.
Showcasing the therapeutic benefits of music, the performances provided a unique opportunity for patients, visitors, and staff to experience classical music within the healing environment of the hospital.
Director of the Royal Edinburgh Hospital, Tracey McKigen, expressed their gratitude stating:
Having the London Symphony Orchestra at our hospital has been an uplifting experience for both patients and staff. We are immensely thankful to NHS Lothian Charity, Edinburgh International Festival and London Symphony Orchestra for putting on this event."
Len McCaffer, NHS Lothian Charity's Tonic Arts Manager, said:
The London Symphony Orchestra's 15 performances over 3 days underscore the transformative power of the arts in a healthcare setting. Its therapeutic effects contribute to improved mood and a sense of community, enhancing the overall healing experience. We are looking forward to working with Edinburgh International Festival in the future to bring similar events like this to our hospitals."
Caroline Donald, Head of Learning and Engagement, Edinburgh International Festival, said:
The International Festival is proud to bring world-class artists like the London Symphony Orchestra to a local audience who otherwise might not be able to attend our concerts. Through these performances in hospitals across Edinburgh, we have been able to reach nearly 1,000 patients, NHS staff members and visitors. It has been a delight bringing a piece of the Edinburgh International Festival into hospital settings this August as part of our year-round activity connecting Edinburgh communities with arts and culture."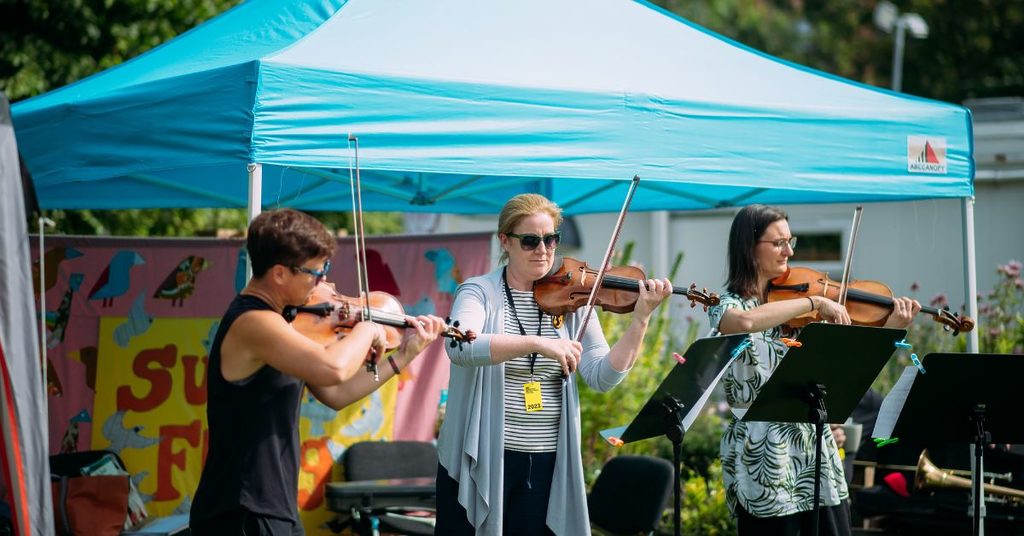 Minister for Mental Wellbeing, Maree Todd attended the concert at the Royal Edinburgh hospital. She said;
I welcome this performance by the London Symphony Orchestra for patients at the Royal Edinburgh Hospital as part of the Edinburgh International Festival outreach programme.

"Culture has the power to promote lifelong health and wellbeing, and that important influence is being increasingly recognised at the research, clinical and policy level.

"There is evidence, including from the World Health Organisation, which shows that cultural participation positively affects life expectancy, quality of life and can play a role in delivering health and social care outcomes.

"It is great to see world-class musicians from the LSO taking their talents to a wider audience and I am sure their music was appreciated by both patients and staff alike."
Events and performances like these are part of Tonic Arts' vibrant participatory and live arts programme, using art and creativity to help alleviate stress, reduce anxiety, and create a positive environment for patients, staff, visitors and the wider NHS Lothian community. To find out more about this extensive arts programme, visit: tonicarts.nhslothiancharity.org.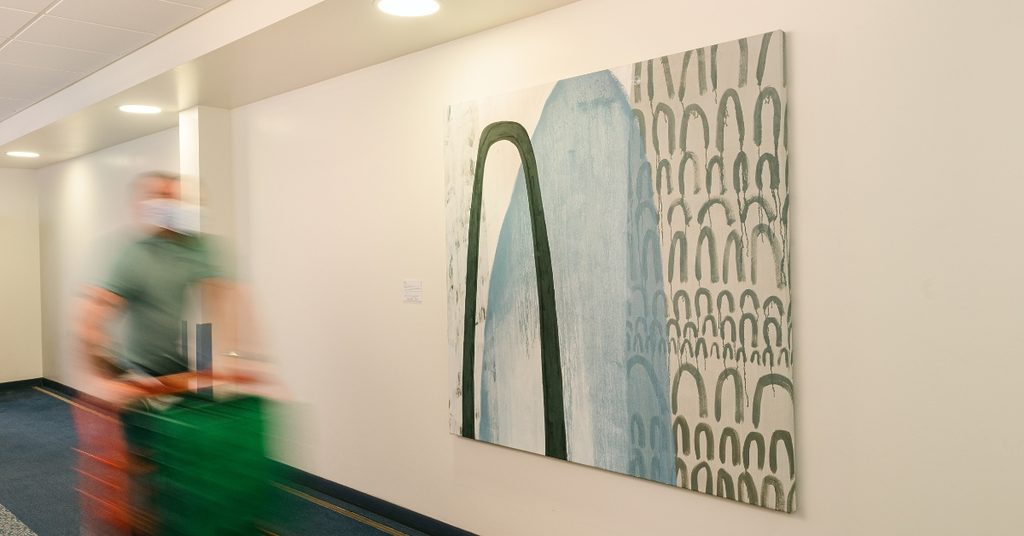 Find out more about how our Tonic Arts team uses art and creativity to enhance environments and enrich experiences across NHS Lothian