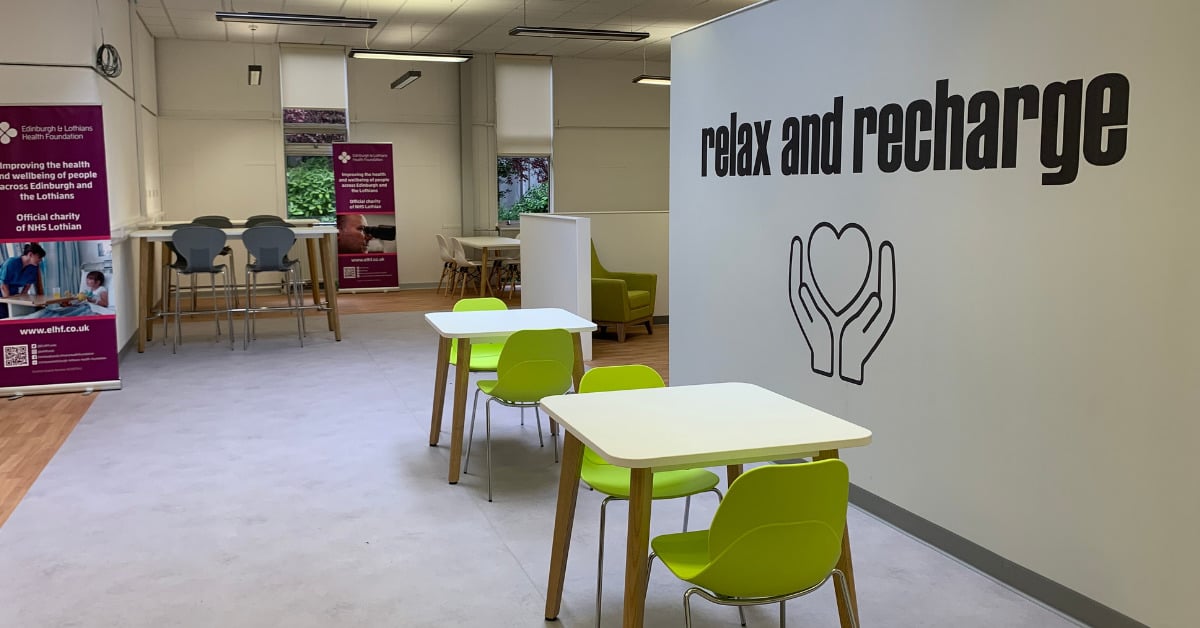 Staff Wellbeing Spaces
Creating spaces dedicated to providing rest and rejuvenation for NHS Lothian staff
Thank you to all those who applied for staff wellbeing space funding to create a wellbeing space where staff can rest, relax and recharge.
The programme is now closed to new Expressions of Interest (EOI).
We will continue to review and process existing EOI applications to help progress them further along the application process.
We have been delighted to support staff wellbeing through the creation and enhancement of dedicated wellbeing spaces for staff across Lothian. If you would like support to take forward further staff wellbeing initiatives on your site or in your team, please get in touch by emailing [email protected] to explore if we can help.
Seeking funding for your projects?
We have a number of grant programmes available that NHS Lothian staff can apply to.