19 May 2022
Alan and Flora's Story – Leaving A Gift In Your Will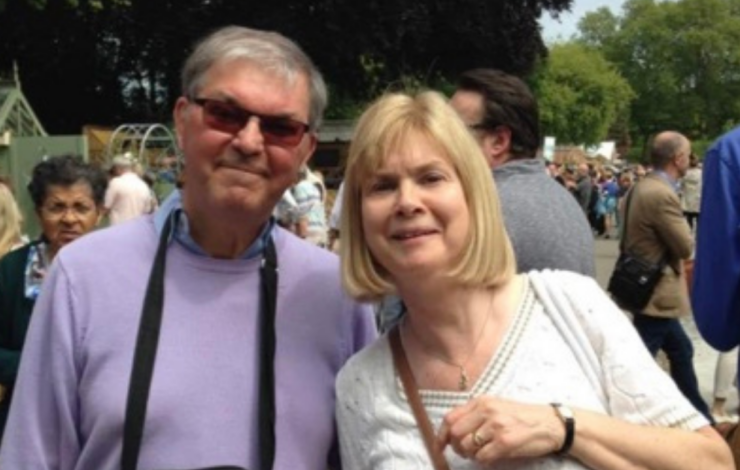 After you have taken care of your family, remembering any of NHS Lothian's hospitals in your will ensures that we can continue to support the amazing work that the skilled clinical teams do long into the future.
We recently spoke to Flora Sharp; whose late husband Alan chose to support the Western General Hospital with a transformational gift in his will.
"Alan was a gentle and fair-minded but determined man, whose life-long passion was helping people and creating change for good. Alan was diagnosed and successfully treated for testicular cancer when he was a young man. This experience motivated him to volunteer for many great causes; he organised fundraising Gala Balls for cancer charities single-handedly, arranged celebrity golf clinics and pushed himself to take on sponsored personal challenges. He later went on to writing funding applications to charitable trusts to benefit a cancer charity, using his many skills and networks honed in the legal profession.

"In his early 50s, Alan was diagnosed with a tumour on his pituitary gland and after neurosurgery and radiotherapy, he enjoyed relatively good health for a decade. However, in 2014 the tumour reappeared, and he was diagnosed with the rare condition of Cushing's Disease. This marked the start of regular visits to the Metabolic Unit at the Western General Hospital as a patient for the next six years. In the last years of his life, he attended the unit every few weeks. I was by his side at all his appointments and despite the sometimes unpleasant symptoms he experienced, he remained cheerful and phlegmatic. His personality meant that he had great rapport with his consultant and the nursing team and over time they built close bonds. The team looked forward to his visits as he was quite the celebrity on the unit. Alan and I were extremely grateful for the warm and personal care we received from the team, which made frequently receiving difficult news a little easier to swallow.

"Despite two further operations, chemotherapy, and radiotherapy sadly, Alan's tumour had become cancerous and he died in 2020. He left a large hole in the lives of those who loved him and will be remembered for his altruism and gentle authority.

"Alan went above and beyond during his lifetime for the causes he cared about, and he wanted to ensure he could continue to do so after he died. That's why Alan chose to support the staff and patients of the Metabolic Unit with a gift in his Will. I am delighted his gift will allow the nurses to access specialist training otherwise unavailable to them, to educate and empower them to push medical care further for patients like Alan and bring some comfort to their families. It's a fulfilling legacy and will continue the strong bond we have with the team who brought laughter and light to Alan and me during our hardest moments."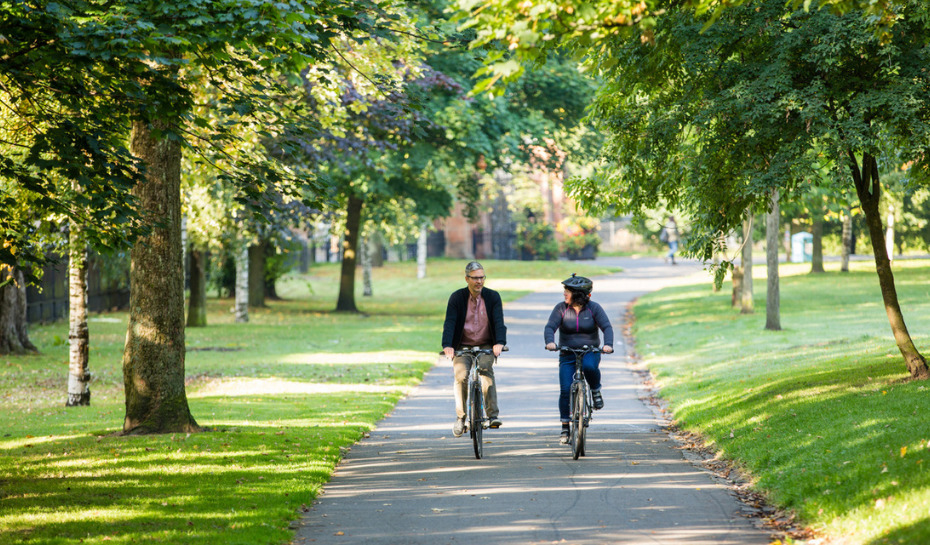 Are you considering leaving a gift in your will to support NHS Lothian?
If you are considering leaving a gift in your will to NHS Lothian charity, and would like some further information on how to do this, please contact our Planned Giving Manager, Vanessa, who will be delighted to help