12 July 2023
Andrew's Story: Overcoming Challenges, Giving Back and Climbing to New Heights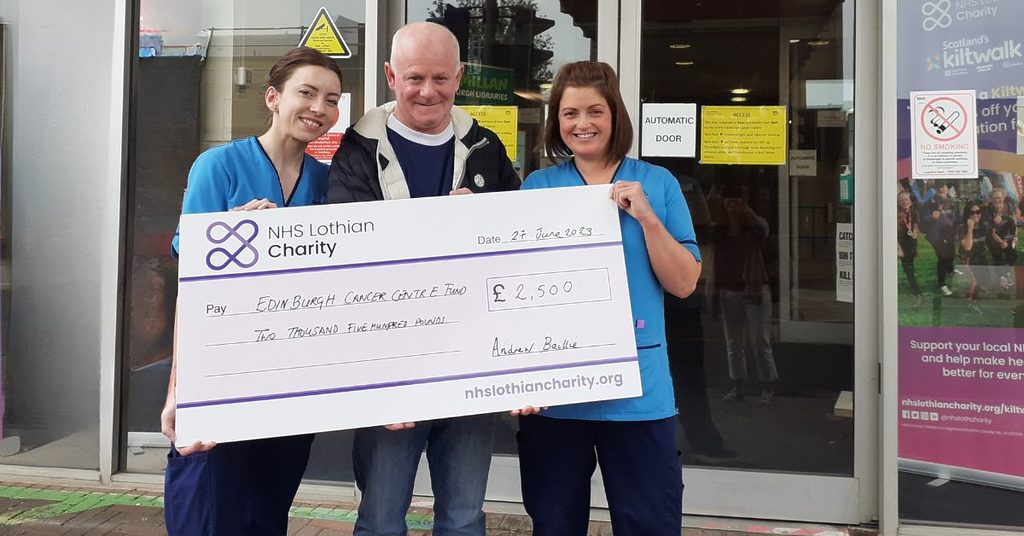 After receiving exceptional care during his cancer treatment, Andrew Baillie decided to give back, and raise money for NHS Lothian Charity, so he could help others.
With the unwavering support of his friends and family, he undertook the challenge of climbing Criffel Hill and organised a raffle featuring a signed Celtic football and a semi-final Old Firm ticket, resulting in a remarkable fundraising total of £2,500. Andrew's journey of resilience and gratitude showcases the power of giving back and making a difference.
Reflecting on his experience, Andrew shared;
It all started with me losing my voice and it getting worse, eventually leading me to seek medical advice. After undergoing a CT scan of my chest, they discovered a shadow, but it appeared to be disappearing. However, during a closer examination of my airways, a tumour was found on my voice box. It was confirmed to be cancer. It was a worrying time, but I trusted the guidance and treatment I received."
Throughout his treatment, Andrew met many remarkable members of NHS Lothian, but it was Cherie who stood out as a constant source of support. The four-week duration of his treatment was marked by the kindness and compassion he experienced, which inspired him to give back.
Money raised through inspiring fundraising challenges like Andrew's plays a vital role in supporting teams across NHS Lothian to drive forward projects that have the power to improve, change and save lives. It is through the generosity and dedication of individuals like Andrew that we can make a real difference to the lives of patients, their families and NHS Lothian staff.
From the everyday to the transformational, NHS Lothian Charity supports NHS Lothian to deliver outstanding care throughout the full healthcare journey and across all health conditions. Whether that's a more relaxing waiting area, specialist equipment to advance treatment or activities to support recovery, together, we make healthcare better for everyone.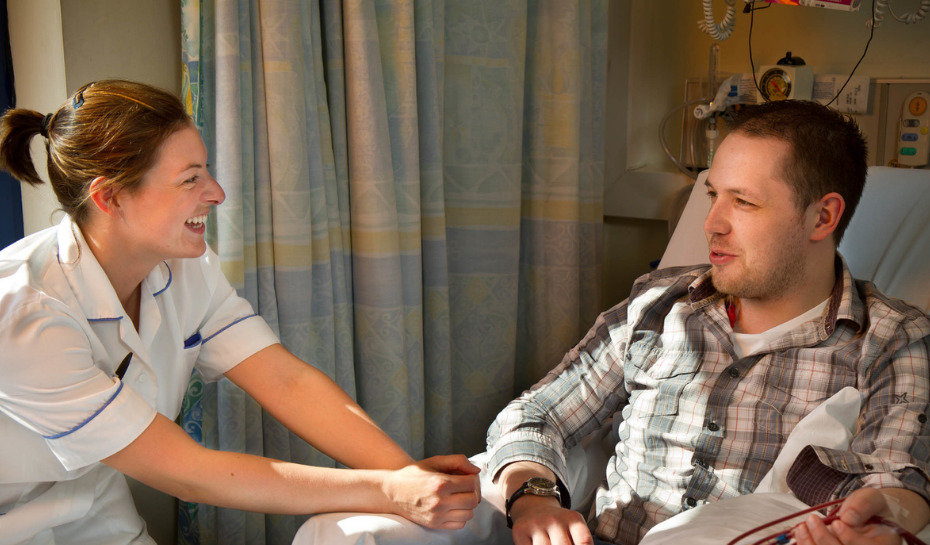 With your help, we can continue to support patients and families impacted by cancer