25 May 2022
Enhancing Patient Experience Using Digital Interactive Technologies And 3D Printing
Thanks to funding from NHS Lothian Charity, patients with renal cancer can now better understand their diagnosis and make more informed decisions about their treatment plan.
NHS Lothian's Medical Physics department has been investigating the use of 3D printing within the discipline of healthcare science, and also as a tool for assisting clinical and teaching departments within NHS Lothian. Thanks to funding through NHS Lothian Charity, the team has been able to purchase a 3D printer and resin to create patient specific 3D models to help support the patient-doctor consultation by simplifying the presentation of diagnosis and treatment options.
Dr Scott Inglis, a Senior Clinical Physicist, who submitted the application for this pilot study, said:
"I have been working with Mr Steve Leung to investigate the use and impact of 3D modelling and printing of renal cancer cases as a visual aid during patient consultation and a treatment planning tool for complex renal cancer surgery. 3D modelling has also been used to support virtual patient consultations using the NHS Near Me platform. This has enabled high quality remote consultation with patients with a new diagnosis of renal cancer during the COVID-19 restrictions. Patient specific 3D models of organs and tumours help explain abstract concepts, facilitate better shared decision making for doctors, patients and carers, and aid informed consent for the treatment plan as it improves understanding of the disease. Patient feedback demonstrates that this has become an important tool in the delivery of personalised patient care."
Consultant Urological Surgeon, Mr Steven Leung MD, said:
"For patients with renal cancer, pre-operative imaging is essential to plan treatment. We often use radiological images during the patient consultation to explain the diagnosis and outline the treatment plan. However, patients are not familiar with these images and can find it difficult to visualise their disease. Being able to provide adequate and understandable information to patients with renal cancer is hugely important both for counselling and shared decision making.
"I had read several case reports which showed an improvement of patient understanding of their disease with the use of 3D printed physical models. 3D printing technology has been proven to be an essential tool for the adoption of personalised healthcare in medical and surgical disciplines. Literature and preliminary investigations within NHS Lothian have demonstrated that it is possible to improve the patient and carer's experience by allowing them to visualise and interact with a physical personalised model. These models can simplify the explanation of the complex kidney anatomy, cancer diagnosis and treatment options.
"Following the outbreak of COVID-19, this has also helped us consider a new way of working to allow for social distancing during the patient consultation. Both these physical models and simplified interactive digital models have helped transform healthcare by allowing us to undertake remote consultation without compromising the information that needs to be imparted to support decision making by the patient and carers."
This funding, along with funding from NHS Lothian Capital Steering Group, has allowed Medical Physics and Oncology Physics to develop NHS Lothian based 3D technology hubs that will allow clinical, teaching and healthcare sciences services to investigate, use and adopt 3D technologies into their services and patient pathway, and develop innovative medical devices and solutions for improving patient care. The funding will help create two Hubs, based in Medical Physics at the RIE and Oncology Physics at WGH, and will contain large format and Bio-Compatible capable 3D printers, high-resolution 3D optical Scanner, and state of the art Modelling and anatomical CAD software.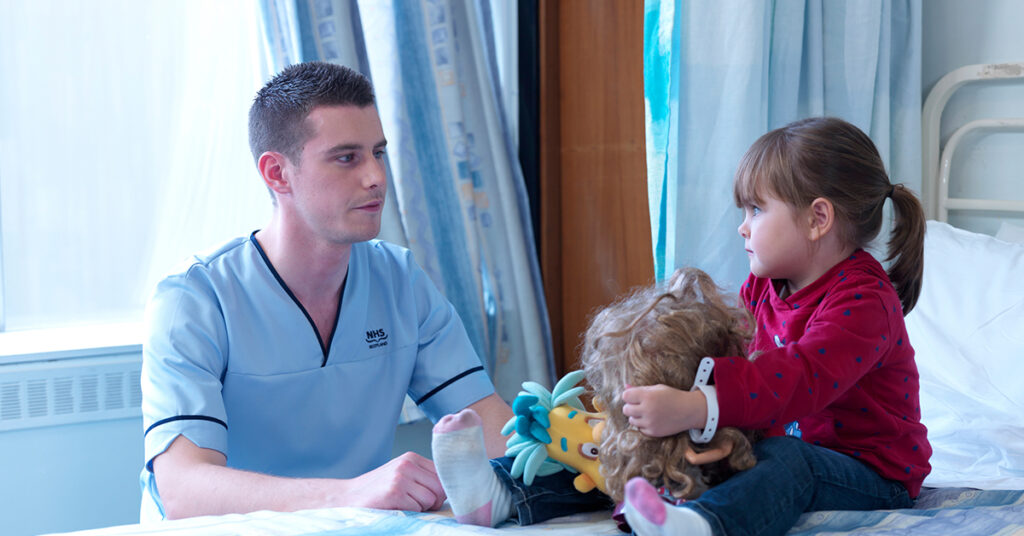 With your support, we can continue to help NHS Lothian deliver transformational care