4 October 2023
Helping to alleviate stress and distress for children in pre and post operative care
NHS Lothian Charity has recently funded sensory equipment at the Royal Hospital for Children and Young People to improve the experience of children in hospital.
The equipment is used on the Crichton ward by the play specialists who support children in pre and post operative care. Quite often, the children are hungry, as they are fasting, and distressed and confused, as they are in a new place. Play and sensory experiences help alleviate some of that stress and can act as a distraction.
The sensory trolleys have now become an integral part of daily life on the ward. Lesley-Ann Peacock, Nursery Supervisor, explains more about the sensory trolley she uses in her area: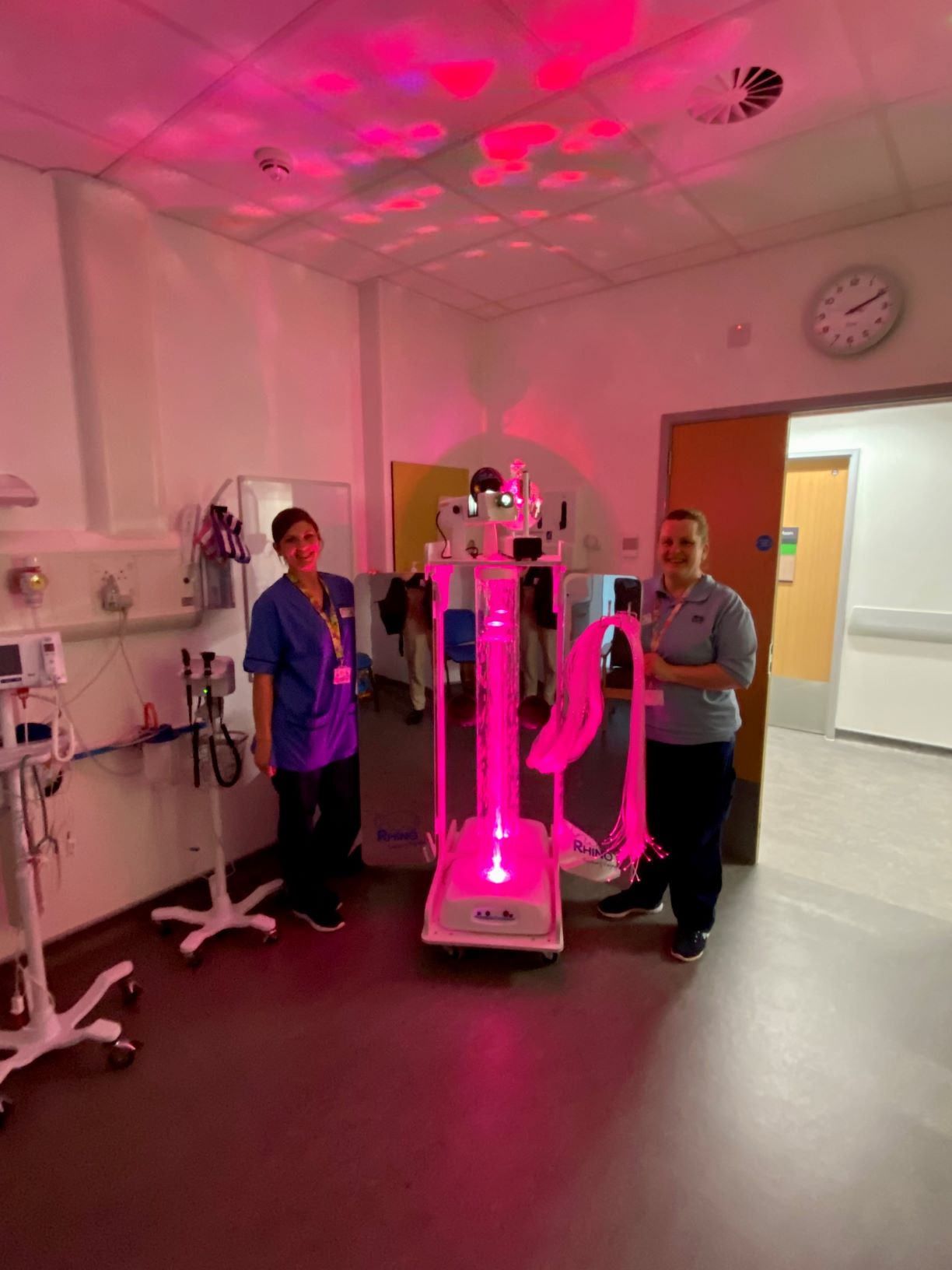 It's amazing, you don't even realize how much of a difference it can make. Since it's come, I've used it every day. We have children of different ages come in, different children with complex needs. From babies right up to the age of 17. We've used it so many times, and the really good thing about it is that it's movable. So, we can take it to any area. We've had it in nearly every single room."
Each sensory trolley includes a mat that can be placed on the floor for children to lie on, as well as a projector that illuminates the wall. Lesley-Ann continues:
I can't say enough about it; it's really made such a difference. It's very calming for children, especially for those with autism. It's something to focus on to take their mind off their operation. For children who might have sensory issues, it's brilliant as you can focus on different senses. It helps make children's time a bit easier."
One of the best things about the equipment is how it aids children when they are about to go into theatre.
When children come in to go to theatre, they are stressed, and sometimes they don't understand. So being able to bring in something like that, it just helps. We had a child last week who wasn't coping very well at all. We could hardly get him to stay in the room, and we brought this in, and within 5 minutes, they were lying on the bed playing with it. Even mum and dad thanked us so much because it made such a difference to them."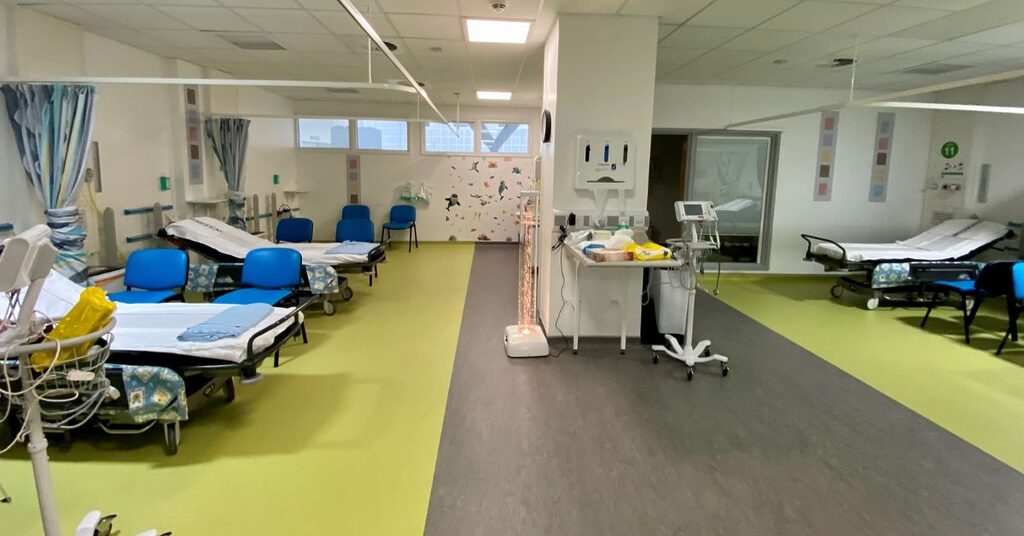 Even in the post-operative room, where space is limited, these sensory trolleys are an important addition.
We have smaller ones in the post-op room. The children are there after their operation, so they are very sleepy; some of them can be a little bit upset because they've woken up confused and groggy. This helps with calming them because it's different, colourful, and something fun to look at.

"We really wanted to have a sensory room on this ward, but space-wise, it just wasn't feasible. I had seen the trolleys on other wards and thought, 'This is something we could really do with.' So, I met with Owen from the Charity and approached my charge nurse. Honestly, the charity has been so helpful, Owen, everybody. And the trolleys themselves are making a profound difference to the lives of the children and families at Royal Hospital for Children and Young People."
Read more about how NHS Lothian Charity is supporting the improvement of health and wellbeing across NHS Lothian