6 June 2021
Incorporating Digital Technology in Group Therapy
Thanks to funding received from NHS Lothian Charity, the Adult Mental Health Services team at Dalkeith Number 11 was able to enhance the delivery of group therapy sessions for patients and their carers through the introduction of digital technology.
The provision of therapeutic groups, ranging from formal psychological therapy, psycho-educational groups, to mental health and wellbeing courses for patients and carers, is part of routine service delivery. The recent integration and co-location of adult mental health services at Dalkeith Number 11 in Midlothian has created an opportunity to review and develop a new group therapy programme offered locally.
To further enhance the delivery of this group therapy programme, the team applied for funding to buy an interactive smartboard for the group therapy room.
The introduction of digital technology in group therapy offers several advantages for patients' care. Research shows that it helps increase patient's engagement, enhances the effectiveness of treatment and improves clinical outcomes. The range of therapy groups offered by the integrated mental health services lends itself to the inclusion of a variety of methods, such as multimedia presentations, direct link to video and other content from the internal NHS server or internet, in order to improve patients' experience and enhance learning.
Dr Massimo Tarsia, Clinical Psychologist at Dalkeith Number 11 tells us more about how this smartboard has enhanced patients' treatment experience and engagement, and how it also enabled some sessions to continue while restrictions were in place as a result of COVID-19.
An interactive smartboard has the functionality that allows patients' direct participation during therapy sessions. For example, in the CBASP (Cognitive Behavioural Analysis System of Psychotherapy) group for the treatment of persistent depression, patients are currently asked to participate actively by taking notes of difficult interpersonal situations and writing these down in a paper flipchart during Situational Analysis. This is a session-by-session tool which is used by the group to problem solve interpersonal problems and entails writing, modifying, reviewing, adding several components of the interaction. In addition, a separate sheet is then used to "track" peoples' movements during the same interaction.
The use of an interactive smartboard eliminates the obvious challenges of making things fit on one page and having to flip paper back and forth, since patients and therapists can now write digitally and this work is readily available throughout treatment. This is saved electronically and transferred as appropriate directly to patients' own personal devices for further learning out with sessions. It also eliminates the need to set up and take down laptops/projectors, flipcharts, etc. which also reduces preparation time for staff, and maximises the use of the Group Room given the high volume of groups that are run from this space.
The use of digital technology is something patients value and brings traditional therapy to the 21st century.
Following restrictions on face to face meetings as result of COVID-19, it also allowed some groups to be delivered remotely. It also has the potential to increase access to the service as well as saving on time and money travelling.
The team is continuing to evaluate and monitor patient feedback and engagement as well as clinical outcomes, comparing this to previous groups, in order to implement any learning into the programme delivery.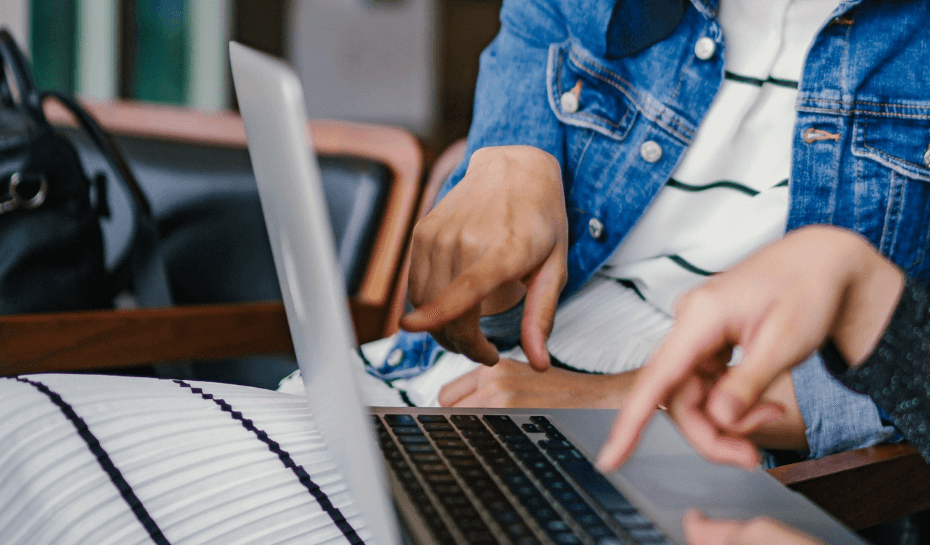 With your help, we can continue to do more to support patients across NHS Lothian