20 May 2022
Reminiscence Interactive Therapy Activities (RITA)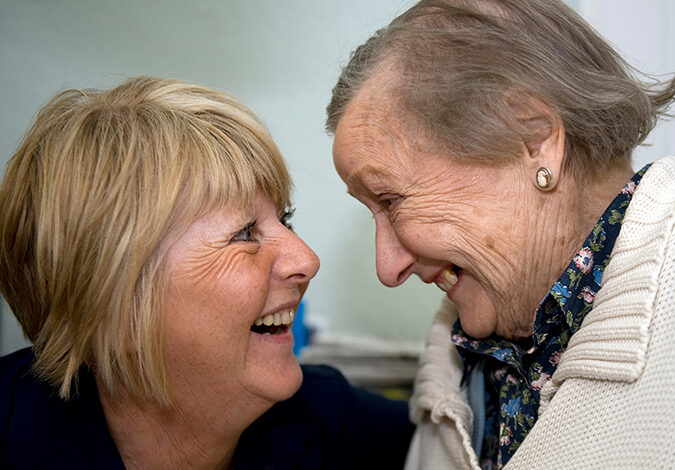 Thanks to funding from NHS Lothian Charity, Oak Tree ward has been able to improve the wellbeing of patients with mental health and dementia using digital reminiscence therapy.
The ward applied, and was granted funding, for a mobile touch screen unit called RITA, or Reminiscence Interactive Therapy Activities, which provides activities that evoke memories and emotions, and help enhance the quality of life of their patients while they are on the ward.
RITA provides stimulation for patients through their recovery and rehabilitation with the use of music and activities as well as providing the opportunity for both the patient and relatives to make a life story of the patient. Staff can then use this information to build up a picture of their likes and dislikes, and an understanding of what they enjoyed doing prior to their hospital admission. This not only encourages communication and social interaction that meets the patient's needs but also helps staff to deliver better, and more personal, care.
The music and activities offered through RITA can also help to ease distress and calm patients and may also help reduce falls caused by patients wandering by providing other distractions.
Due to current visiting restrictions to keep everyone safe during COVID-19, this has been significantly beneficial not only as a distraction to patients but also as a way of helping them feel less isolated.
Other wards are also seeing how this could be of benefit to their patients and are working together with the Charity to look at how this could be supported for them too.
Do you have an idea to improve patient care?
Up to £5,000 is available through our Small Grants programme to support NHS Lothian staff take forward projects that demonstrate a clear benefit to NHS Lothian patients.
Find out how others have used Small Grants funding to improve patient care