23 May 2021
Supporting Wedding Boxes For Patients Receiving End Of Life Care
We are privileged to support wedding boxes for patients who are receiving end of life care, providing a cherished moment with loved ones in their final days. Thank you to our donors for helping to create these special moments for our couples.
Clinical Nurse Manager at the Cancer Centre, Audrey Campbell, has been leading the project and explains more about this box and the difference it makes to patients and their loved ones.
"Wedding boxes is something I have been passionate about for a while. On occasion, we are asked to help arrange the weddings of patients who are near the end of their life. While hugely emotional occasions, these weddings help bring joy, love and happiness to both patients and their loved ones, as well as to the staff who are caring for them.

"I therefore wanted to find a way to make these weddings as special as possible, giving a positive focus to the time that families and loved ones spend together before bereavement. That is when I came up with the idea of a wedding box. Previously staff lent things from their own weddings but it meant the families couldn't always get to keep anything that reminded them of the wedding day.

"The box includes decorations to help create a celebratory atmosphere, including banners, table decorations and tealights as well as small mementoes for loved ones to keep and remember the special day. We can also decorate the room of patients who are preparing for their wedding if they are able to leave the hospital to get married, or if they have a loved one getting married who then comes to visit so it feels like they have been present.

"Time can be of the essence, so having these decorations readily available makes a huge difference in helping us fulfil the wishes of patients and loved ones and keep spirits up in what may be their final few days or hours. They can still have that special day they they had hoped for, with excitement, love and happiness as well as some of the pomp and circumstance that weddings bring.

"Although most of the end of life weddings are held within the Cancer Centre, we have also made the wedding box available to other areas, so if there are patients on other wards who would like to get married, then they would be able to use what is already available.

"It is thanks to the generous donations received through NHS Lothian Charity that we have been able to further enhance these end of life wedding ceremonies and create lasting happy memories for families at their time of greatest need.

"We are so grateful to all the donors, without whom this would not have been possible. Thanks to you, we are able to provide some joy and light in the darkest of times."
Future funding for these will be provided through FACE – Fighting Against Cancer Edinburgh. FACE is an NHS Lothian Charity fund which supports cancer patients, visitors and staff. Find out more: https://www.face.scot/.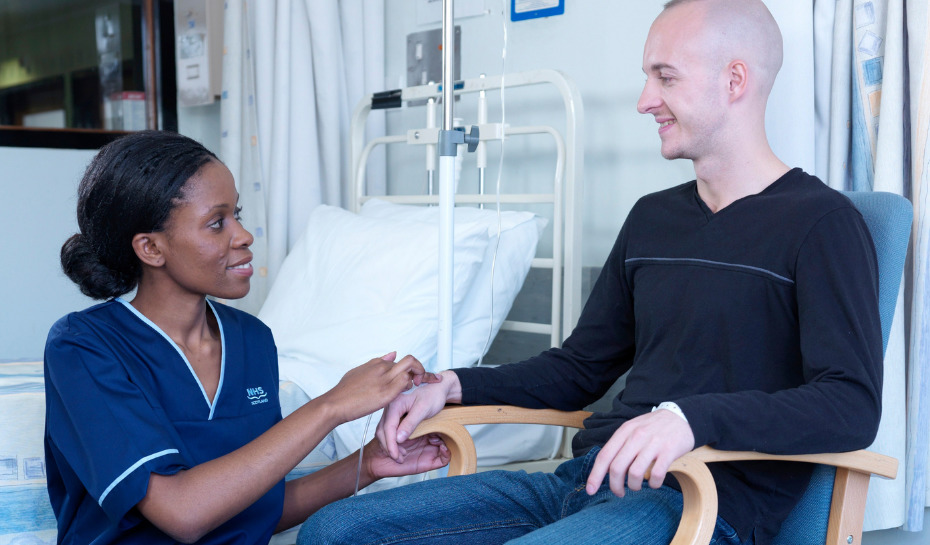 With your continued support, we can be there for patients and their families when they need us most