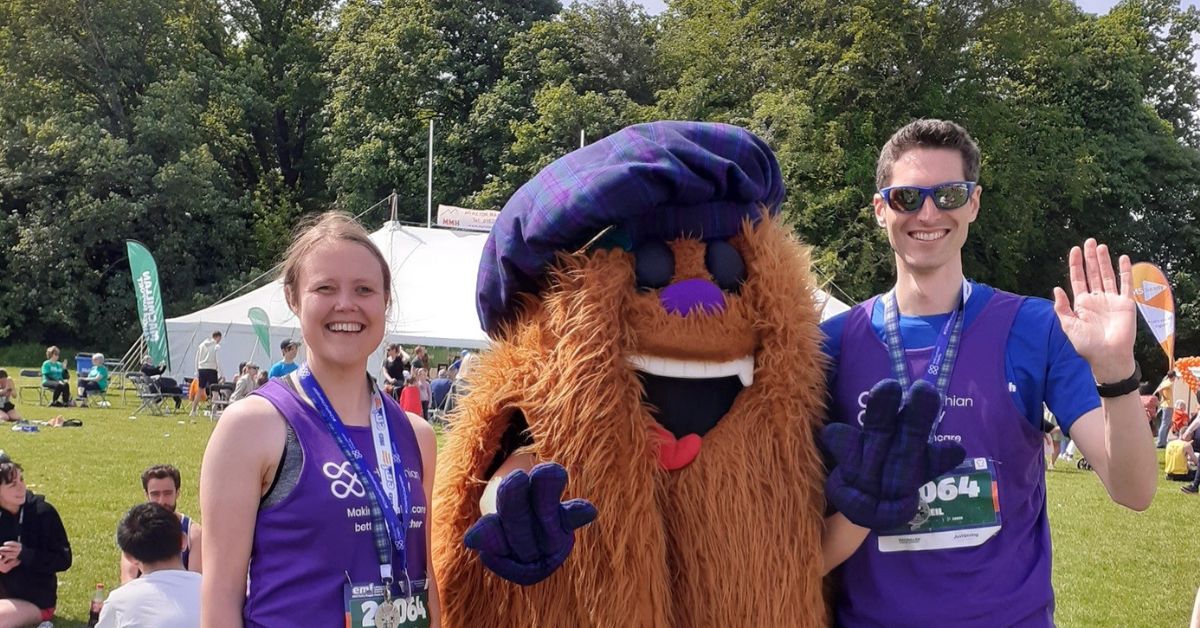 Meet our Fundraisers
Be inspired by some of our amazing fundraisers
Every day our Charity Champions go that extra mile to raise money to say #ThankYouNHS and support life-changing projects across NHS Lothian. Be inspired by some of their stories and challenges.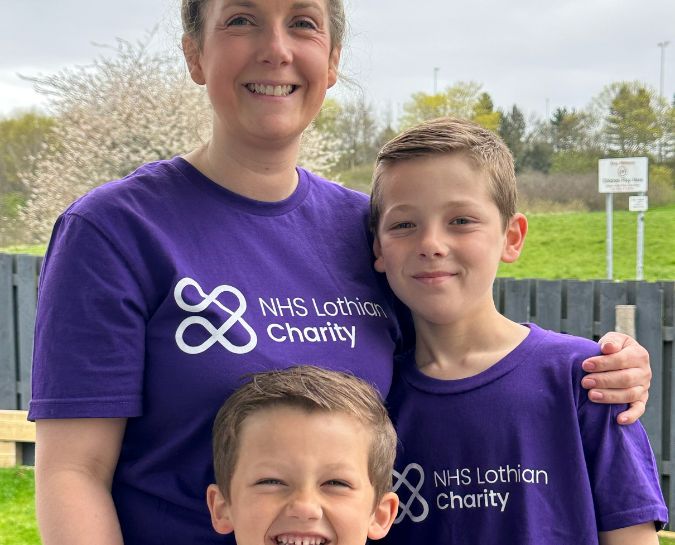 Emma Edrington
EMF: Edinburgh Marathon Festival
Senior Charge Nurse, Emma, took part in the Edinburgh Marathon Festival with her sons Finlay and Ruaraidh to raise money and celebrate 75 years of our amazing NHS.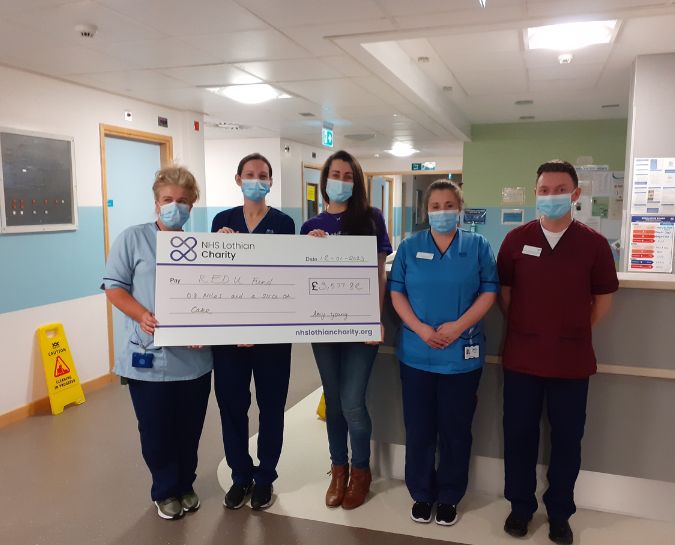 Amy Young
Walking Challenge
Amy did a sponsored challenge of walking 0.8 miles and eating one slice of cake to show her thanks for the team at the Regional Eating Disorders Unit (REDU) at St John's and help raise awareness of eating disorders and encourage others to get help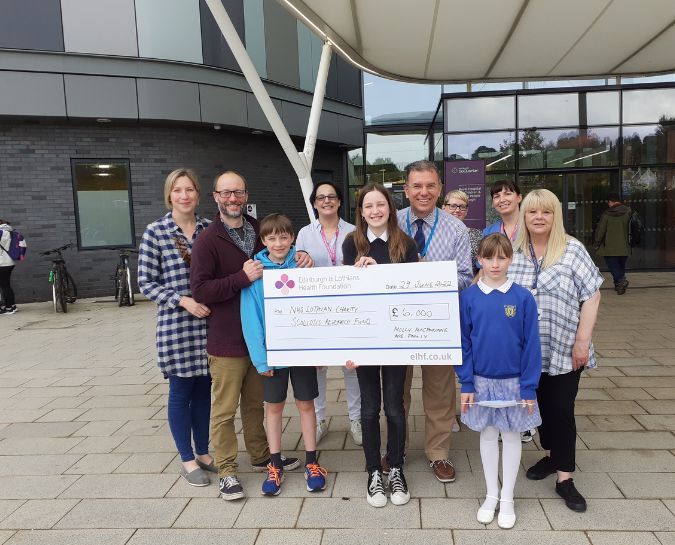 Molly McFarlane
Triathlon Challenge
Molly and her family undertook a triathlon-style challenge and raised over £6,000 for scoliosis research to say thank you to the staff who cared for Molly before, during and after her spinal surgery and help others in future.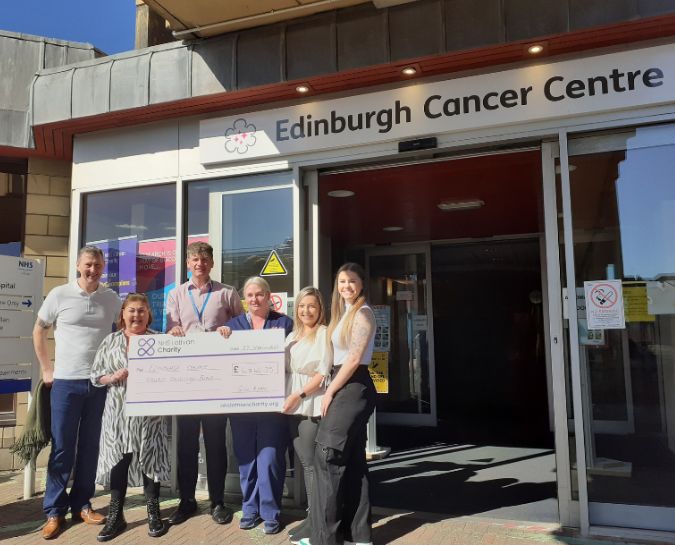 Gill Ryan
Garden Party and Raffle
Gill and her family organised a garden party, raffle and more and raised over £6,700 to support our Edinburgh Cancer Centre Neuro-oncology fund.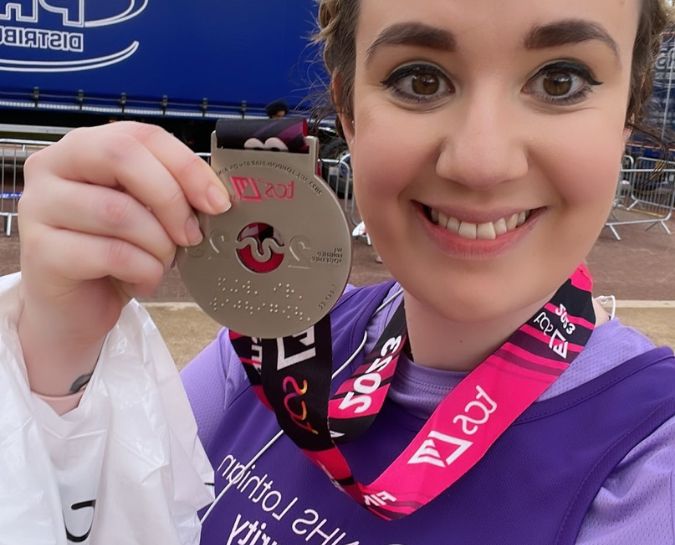 Lauren Mallin
London Marathon
Lauren ran the London Marathon to raise money in memory of her gran and dad and support NHS Lothian patients and staff at the Western General Hospital.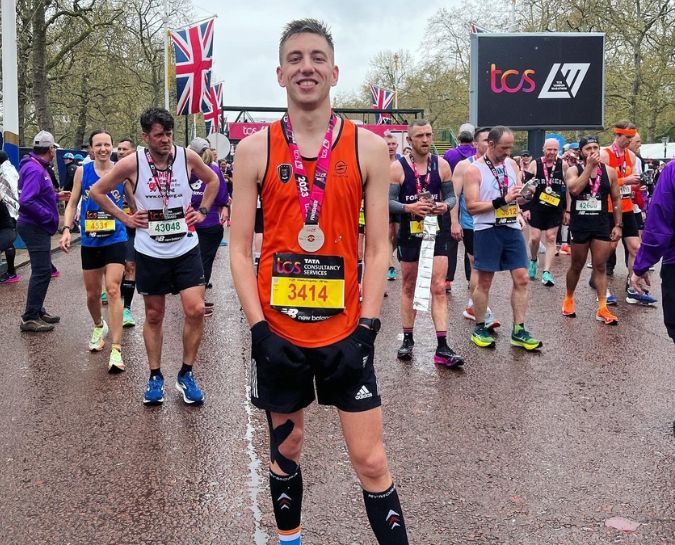 David
London Marathon
David ran the London Marathon and raised £3,000 to support our Fighting Against Cancer Edinburgh (FACE) fund to help make the experience of fighting cancer a bit more comfortable for patients and loved ones.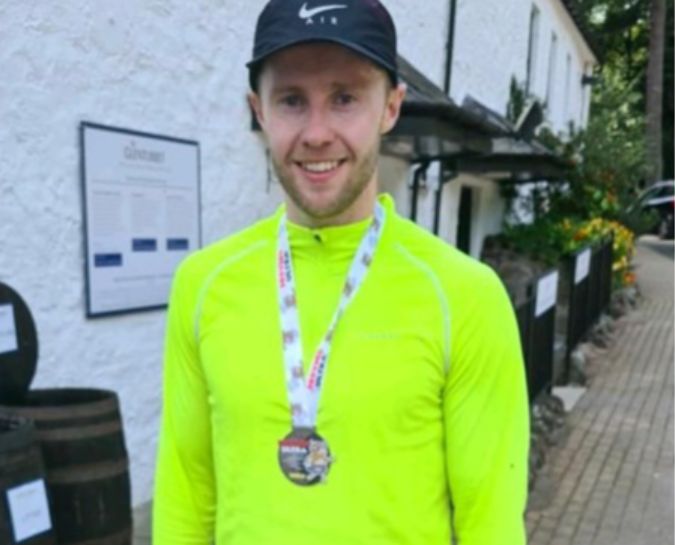 Darren Dalrymple
Ultra-marathon
Darren ran an ultra-marathon (53 miles) to show his appreciation for the Children's Ward at St John's Hospital and help enhance experiences for children and their families.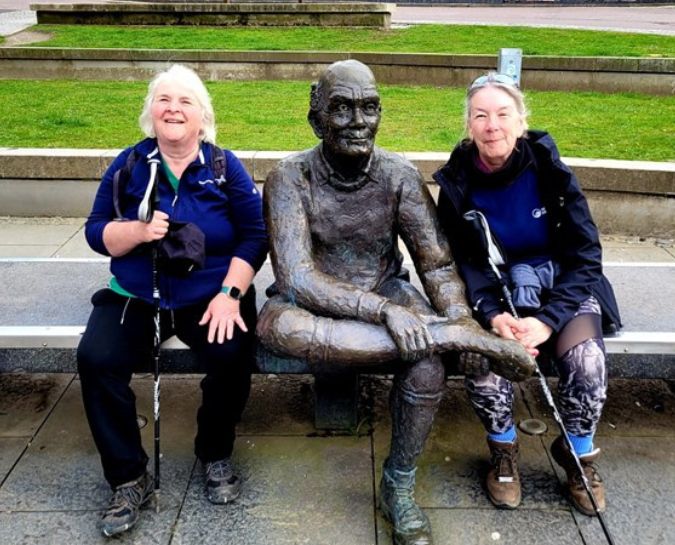 Deborah
West Highland Way Walking Challenge
Deborah and her partner Sara completed the West Highland Way and raised over £1,100 to say thank you to and support the neurosurgery team.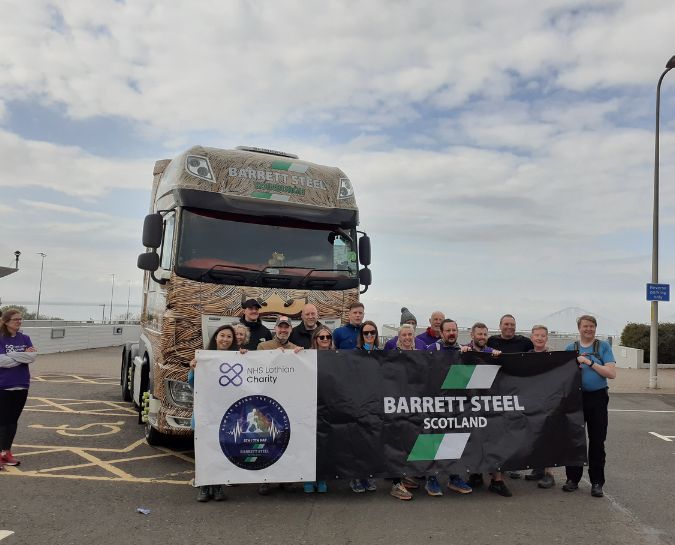 Jenny Lee and Barrett Steel Scotland
Three Marathon Walking Challenge
The team from Barrett Steel Scotland walked three marathons over three consecutive days and raised over £21,000 for the Margaret Lee Breast Cancer Oncology Fund.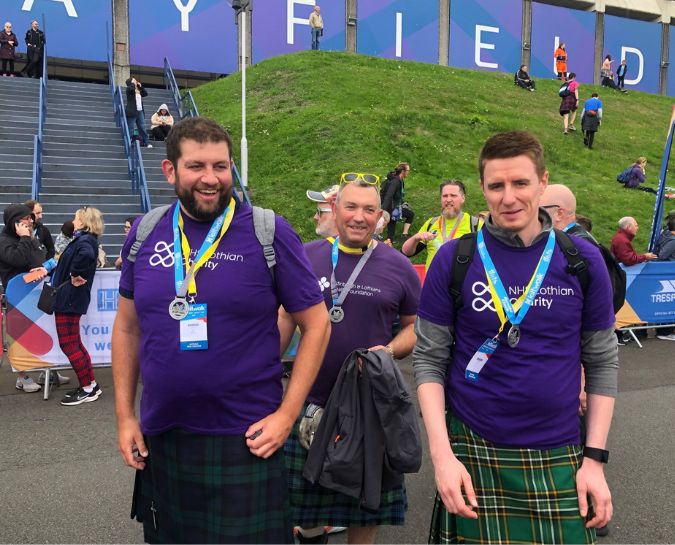 Robertson Group
Various
Our friends at Robertson Group joined us again for a Kiltwalk as part of the many fundraising events and activities that they have been doing. Thanks to this and events such as a charity football match and their support to make Christmas special for patients in hospital, the team has raised an amazing £28,000 to support NHS Lothian patients and staff to date.
Starbucks
Coffee Morning
Starbucks joined us at NHS Lothian HQ to host a coffee morning and raise money to support life-changing projects across NHS Lothian.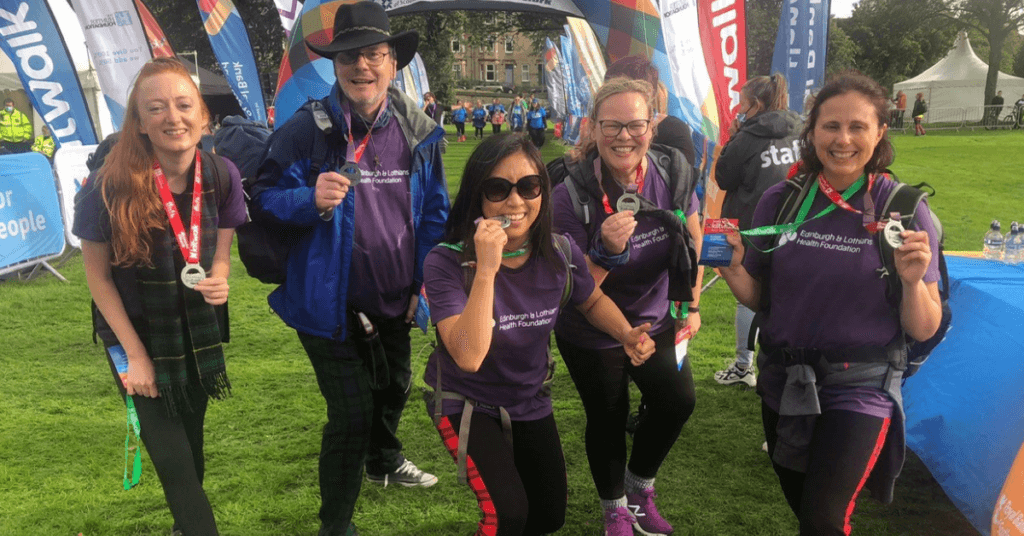 Become a #CharityChampion Today
With your support, we can continue to make healthcare better for everyone; from refurbishing wards, making them more comfortable for patients, providing well-being space to care for NHS staff or supporting cutting-edge technology or equipment that can change lives. All these things and more have the potential to transform healthcare. Will you join us?