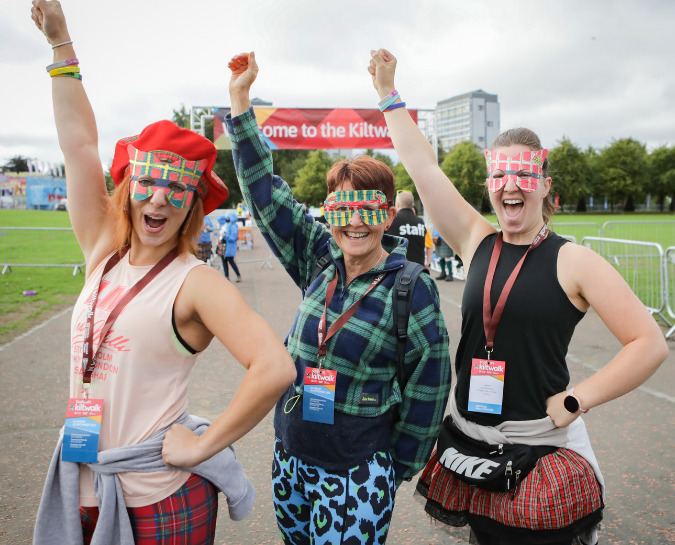 Paying in fundraising money and sponsorship
Thank you for choosing to fundraise to support NHS Lothian patients, their families and friends.
Getting your fundraising to us is simple and there are a number of ways to do that. You can:
If you have offline donations, you can add them to your JustGiving fundraising page if you've created one. The donations from JustGiving will come to us automatically.
If you have carried out a collection, fundraising event or want to give your gift by bank transfer, please contact us. We'll provide you with our bank details and any other  information you need
If you would rather not donate online, you can send cheques to be made payable to Lothian Health Board Endowment Fund.  This is our registered charity name with OSCR and the name our bank account is in. NHS Lothian Charity is our operating name and we are currently in the process of changing our registered name with OSCR and our bank. As we make the change to our new name, you may also see Edinburgh & Lothians Health Foundation. This was our previous name. If you are unsure and would like to check, please get in touch.
NHS Lothian Charity
2nd Floor, Waverley Gate
2-4 Waterloo Place
Edinburgh EH1 3EG
Please do not send cash in the post, we can't guarantee it will reach us safely.  If you've had a fundraising event or held a collection and want to hand in some cash, you can take this to any one of our hospital cashier offices. For details of a cashier desk to suit you and their opening hours, please email [email protected]
Tell us about your fundraising ideas and challenges
We love to hear about your fundraising ideas and challenges. Get in touch and let us know your plans and how we can support you. Remember to tag us in your social media posts using @nhslothcharity