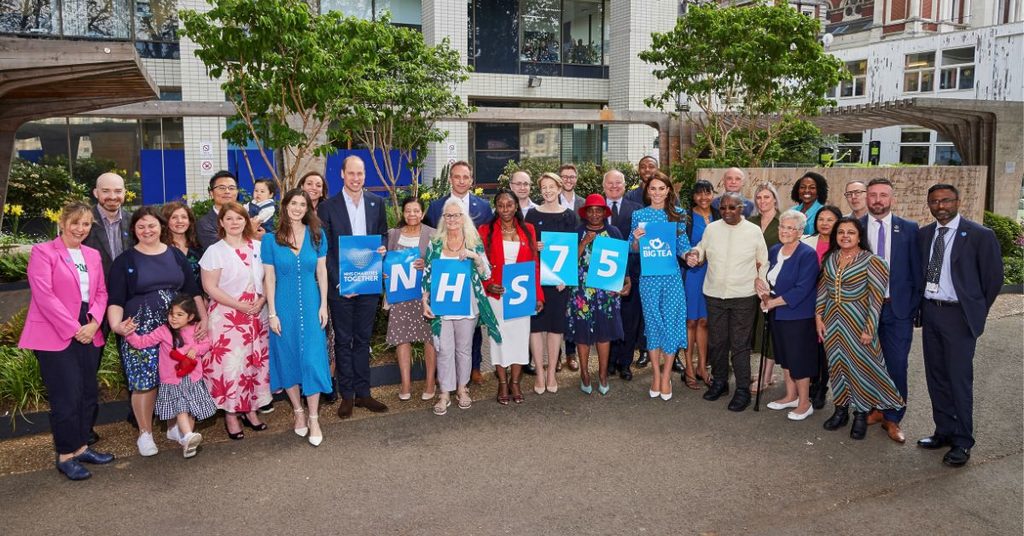 NHS Charities, supporters and special guests raise a mug to celebrate 75 years of the NHS
The NHS Big Tea brings communities together over a shared love of the NHS. This year is particularly special as it is also the NHS' 75th birthday; 75 years of providing care to us and those we love.
To mark the official birthday and celebrate one of our most beloved institutions, tea parties have been happening across the country, raising money to provide additional support for NHS patients and staff. Although many took place on 5 July, the official birthday, some have also been happening before, with a few to follow after.
One very special tea party took place in May and was attended by some very special guests, recognising the contribution of NHS staff across the country and saying thank you for all that they do.
NHS Lothian Clinical Lead, Fiona Shanks, was nominated to attend the special anniversary Big Tea event for her work during the pandemic, setting up NHS Lothian's Test and Protect Service from scratch, including systems, processes and recruitment, then training, leading and supporting over 200 staff remotely.
The event was hosted by NHS Charities Together, the national charity caring for the NHS, of which NHS Lothian Charity is a member. Guests representing a myriad of achievements of the NHS and NHS charities over the last 75 years were honoured by Their Royal Highnesses The Prince and Princess of Wales and television presenter Mel Giedroyc. It was held in the gardens of Guy's and St Thomas' Hospital in London.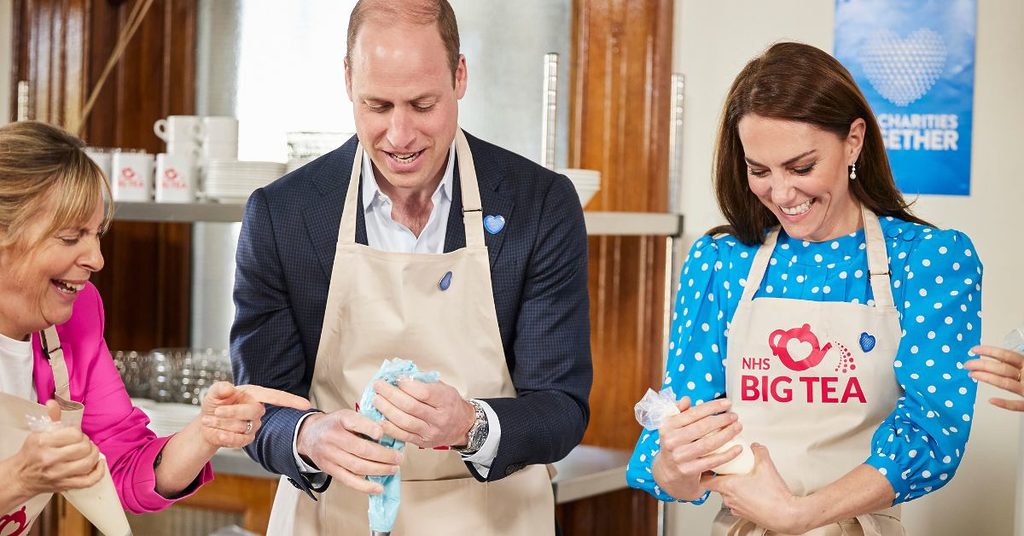 Talking about her nomination and the event, Fiona said:
I had no idea what to expect really. I knew it was a special day with special guests and I thought it would be a really big event, but it was actually much more intimate. We waited for everyone to arrive then were taken to the room where we would get lunch. Mel Giedroyc then arrived, and we were told to sing happy birthday. Then in walked The Prince of Wales holding a birthday cake. I couldn't believe it.

"Then as I was having my lunch, he came and sat beside me, looked at my name tag and said: 'Hello Fiona'. He spoke to me about my role in contact tracing and just reinforced the difference that people like me had made in setting up and leading these services across the country; before the vaccine programme was rolled out, this was the only way for us to try and keep people safe. I've been in the NHS for 37 years and I don't do my job to be recognised, but actually, it was so nice to hear how much this important piece of work was valued.

"Due to personal circumstances, I couldn't be on a ward during the pandemic, but I was glad to be able to still make a contribution to the frontline just in a different way. When I was asked to lead the service, I felt like an imposter to start with, working alongside these public health protection specialists. I quickly changed my mindset as they reinforced to me that actually, they might be specialists, but no-one had ever done this in a pandemic and the support that I was providing was invaluable. It was good to know that what I was doing was helping to take some pressure off others, while also helping keep people safe. That's what I came into this job to do, to help people.

"It was the most incredible two to three years that I've lived through. It was such an awful time but, actually, even in that, there are so many pieces of good work that have come out of this. I've also stayed on secondment in Public Health and have been helping to set up the Regional Health Protection Service.

"Being back at Guy's and St Thomas' for the NHS Big Tea event brought the nurse back out in me again. It's Florence Nightingale's place, this was where she pioneered the first professional nursing school. To be in the same place, meeting Their Royal Highnesses The Prince and Princess of Wales, talking to other doctors and nurses across the country, and meeting Aneira Thomas, the first baby born on the NHS, the whole thing was such an amazing experience."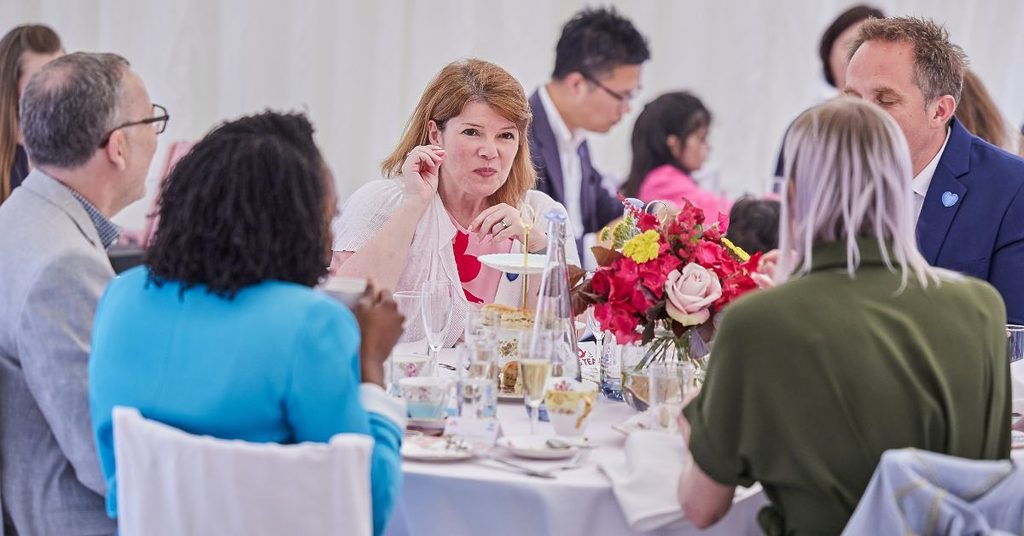 NHS Lothian Charity's community of supporters also celebrated the occasion, hosting tea parties for family, friends and work colleagues to raise money to support the wellbeing of NHS Lothian staff. The NHS Lothian Charity team also hosted stands across various hospital sites to celebrate with staff and hand out water bottles and snacks to be enjoyed on breaks. Of the events, NHS Lothian Community and Events Fundraiser, Tu Edwards, said:
I love the NHS Big Tea and seeing the outpouring of love that our supporters have for the NHS. I am always bowled over by the enthusiasm, commitment, and creativity of everyone who takes part. They are all amazing! A huge thank you as well to our corporate supporters, Starbucks, Morrisons and Co-op for their generous donations of tasty treats for us to hand out to staff as a thank you for everything they do to care for us and our loved ones. Our NHS staff are our innovators, boundary pushers and researchers. Thanks to the money raised through events like the NHS Big Tea, we can help them take forward life-changing projects, research, specialist equipment and a multitude of other projects that have the potential to keep families together for longer and improve quality of life for those living in Edinburgh, the Lothians and beyond."
Now entering its sixth year, the NHS Big Tea brings the nation together to celebrate the NHS and raise money to provide extra support for staff, patients, families and volunteers. Money raised from the NHS Big Tea contributes to key projects supporting the incredible NHS workforce, the long-term recovery of the NHS following Covid-19, and projects improving patient and staff care and experience.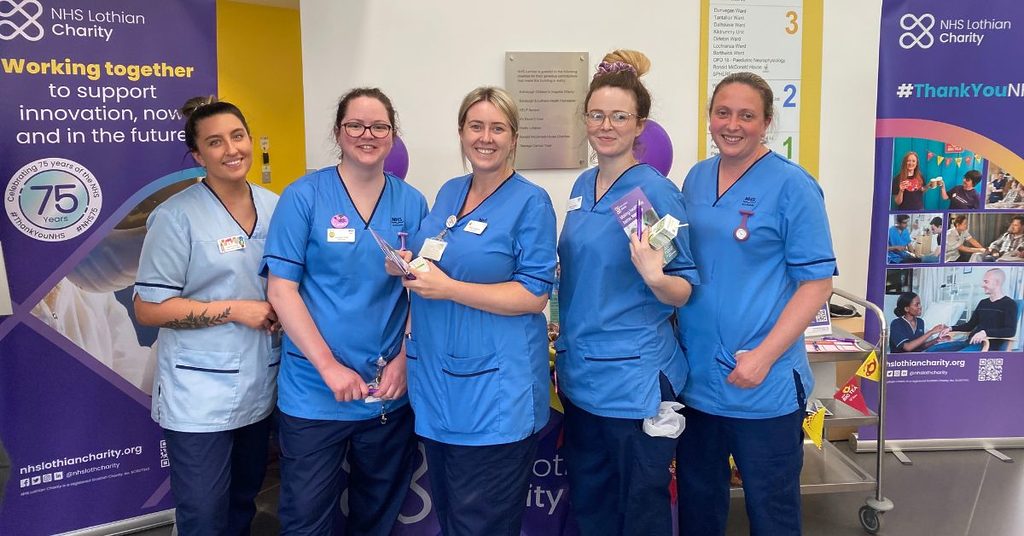 The Prince and Princess of Wales became Royal Patrons for NHS Charities Together in December 2020, during the height of the Covid-19 pandemic. Since then, their support for the charity has helped to shine a light on the incredible and ongoing contribution of the NHS workforce and the role of NHS charities in helping the NHS go further for everyone.
The celebrations don't stop there!
The birthday may have passed, but the celebrations haven't stopped! We have a great range of events coming up over the next few months to continue celebrating the 75th year of the NHS. Money raised by fundraising events and challenges mean we can continue to support additional patient comforts, specialist equipment, enhanced staff wellbeing programmes and research projects that can improve, change and save lives. 
Celebrating 75 Years of the NHS with NHS Big Teas across NHS Lothian: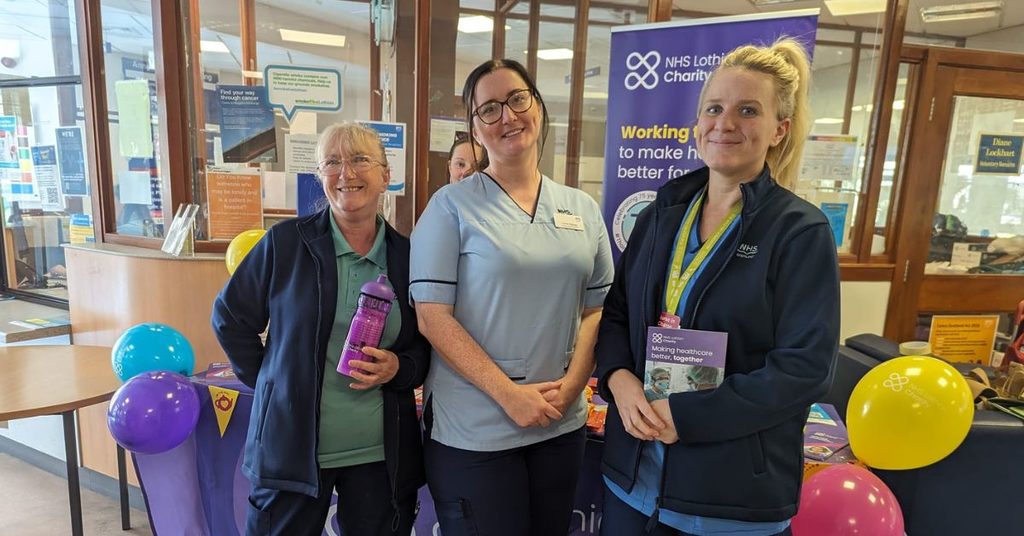 NHS Lothian staff celebrating the NHS Big Tea at the Western General Hospital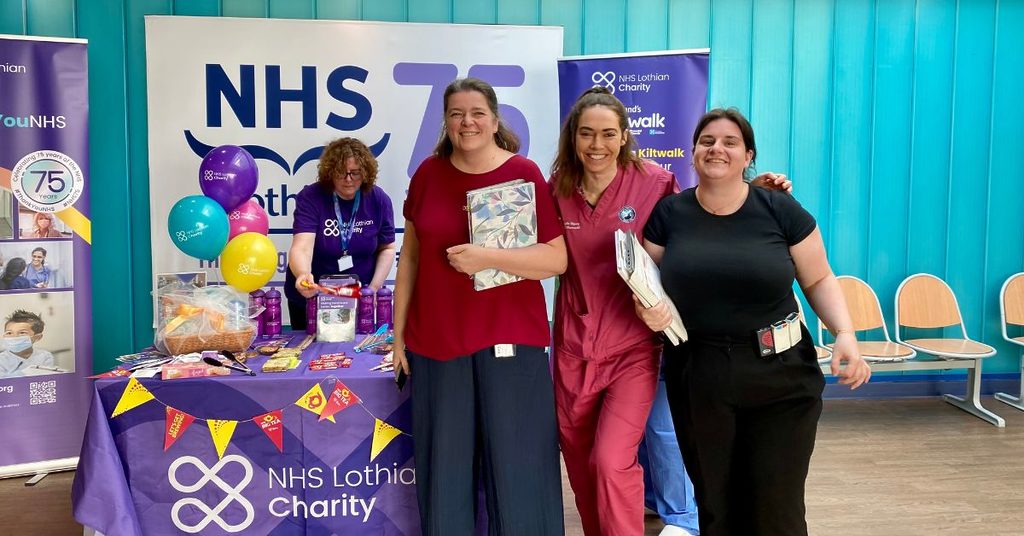 NHS Lothian staff celebrating the NHS Big Tea at the Royal Infirmary of Edinburgh
Midlothian Community Hospital celebrating the NHS Big Tea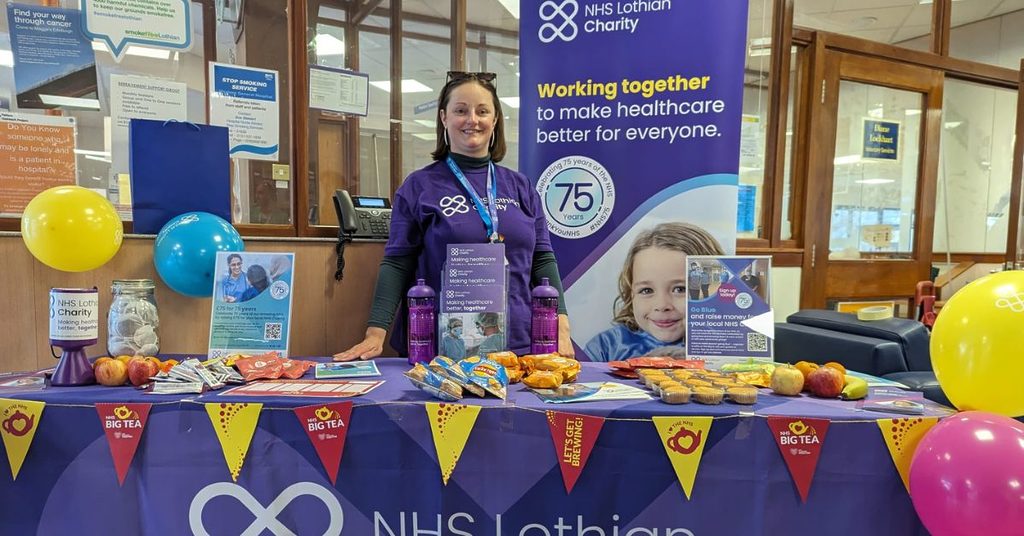 NHS Lothian Charity Staff supporting an NHS Big Tea at the Western General Hospital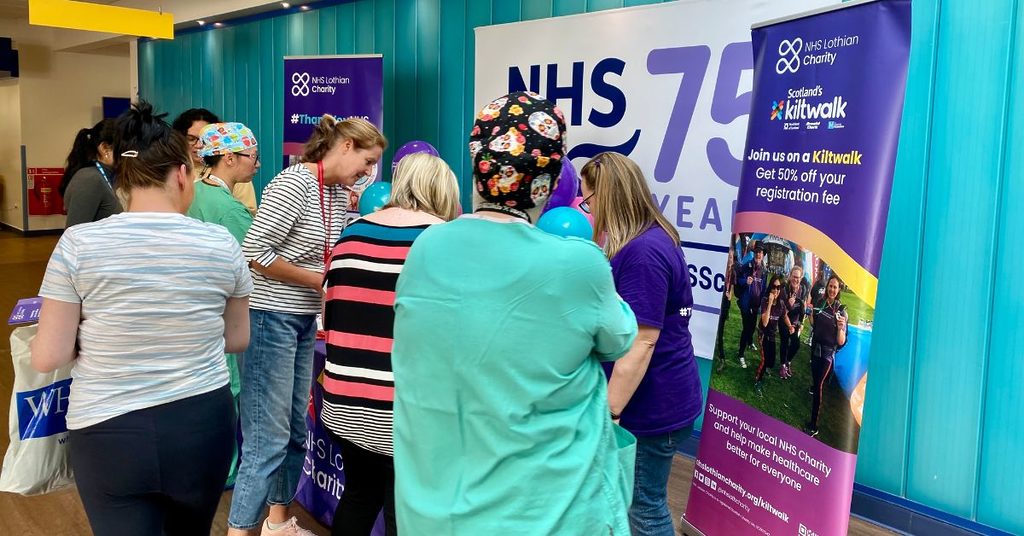 NHS Lothian staff celebrating the NHS Big Tea at the Royal Infirmary of Edinburgh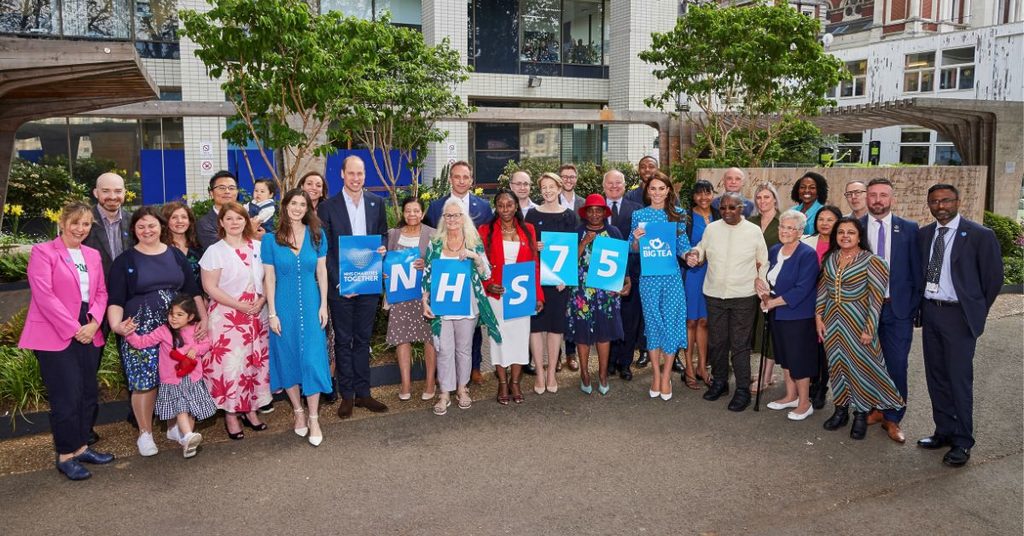 Their Royal Highnesses The Prince and Princess of Wales, Mel Giedroyc and NHS Staff celebrating the Big Tea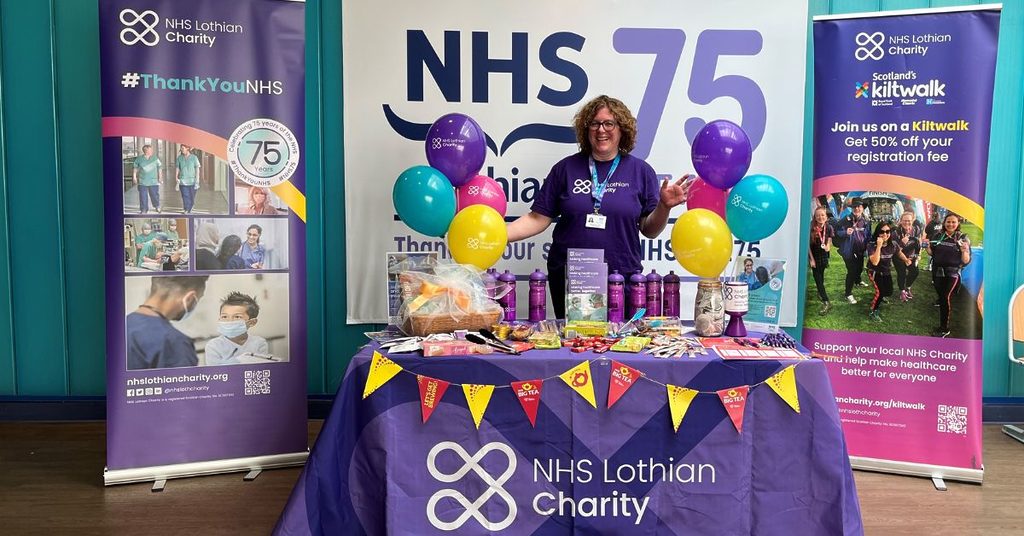 NHS Lothian Charity Staff supporting an NHS Big Tea at the Royal Infirmary of Edinburgh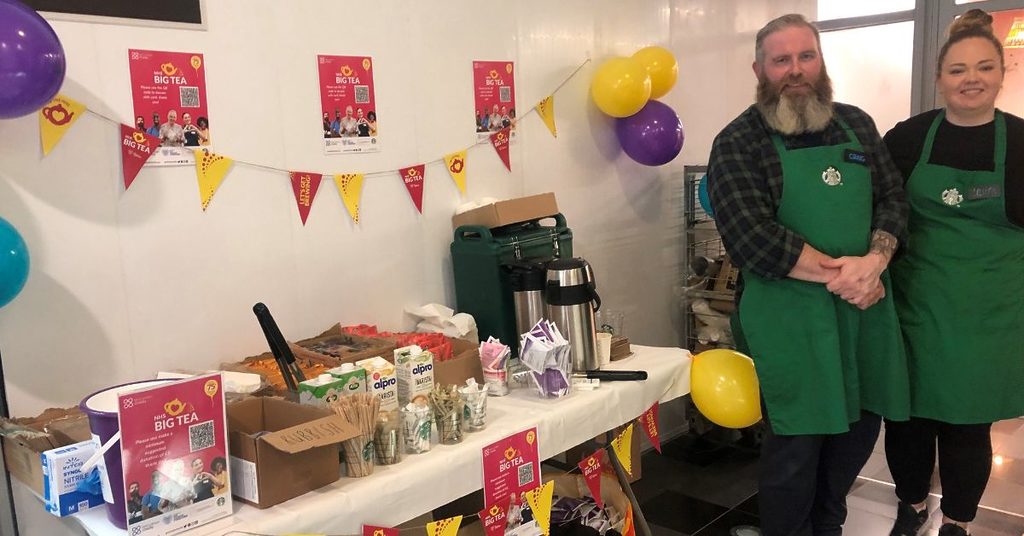 Starbucks celebrating the NHS Big Tea at Waverley Gate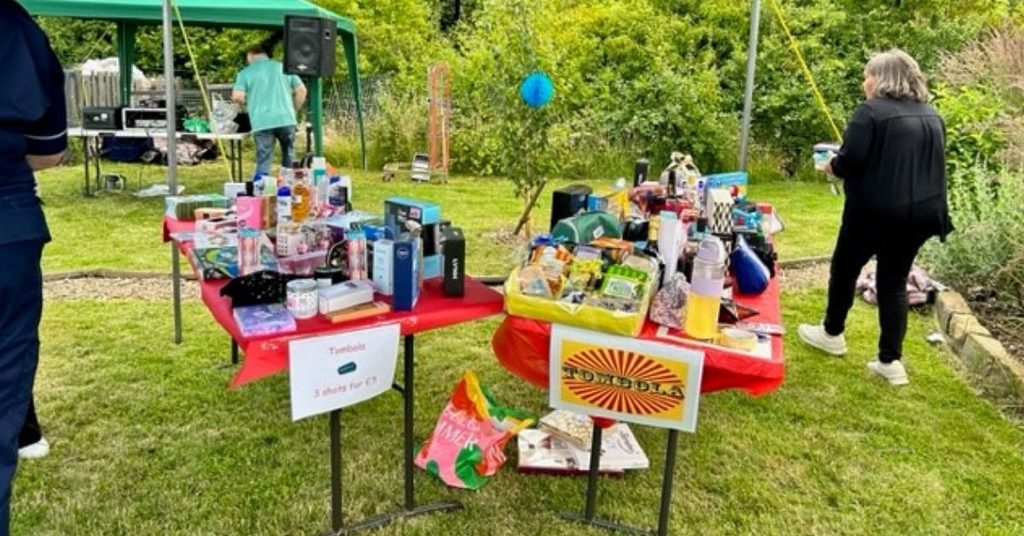 Midlothian Community Hospital celebrating the NHS Big Tea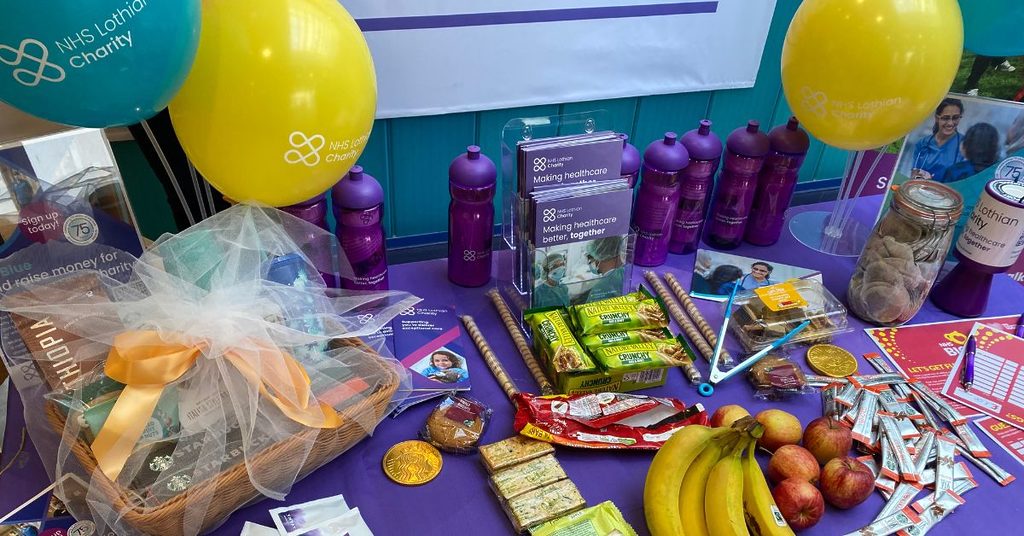 Celebrating the NHS Big Tea across NHS Lothian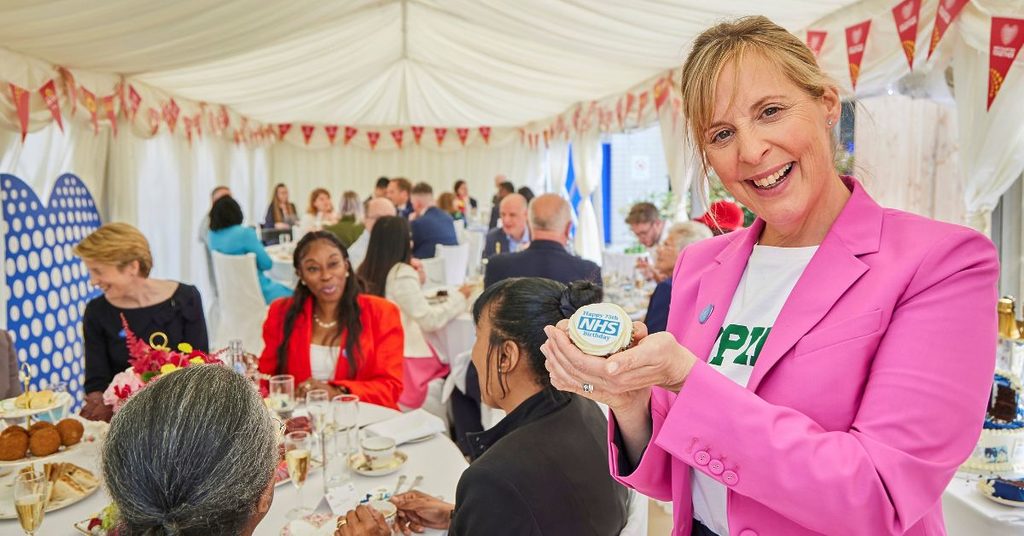 Mel Giedroyc celebrating the NHS with a Big Tea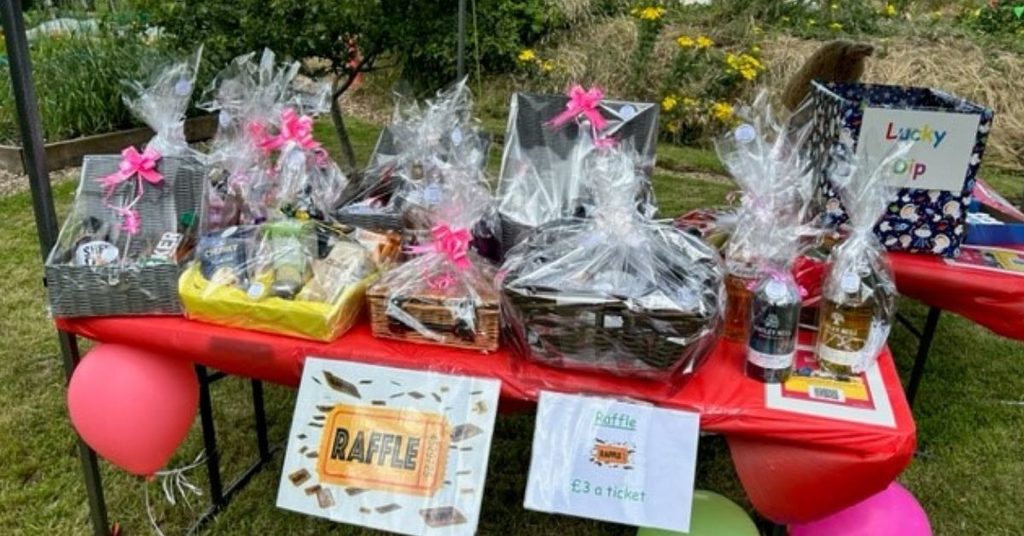 Midlothian Community Hospital celebrating the NHS Big Tea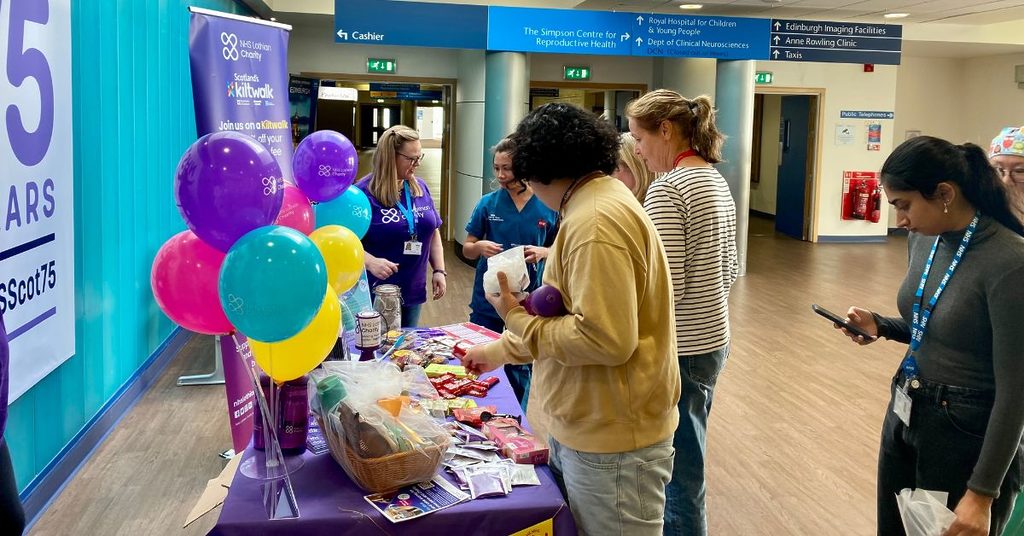 NHS Lothian staff celebrating the NHS Big Tea at the Royal Infirmary of Edinburgh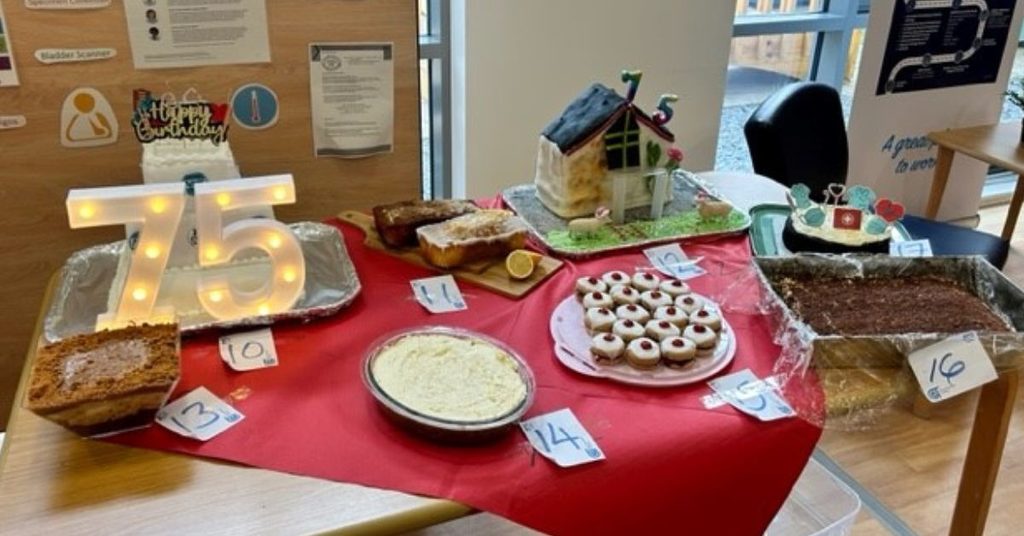 Midlothian Community Hospital celebrating the NHS Big Tea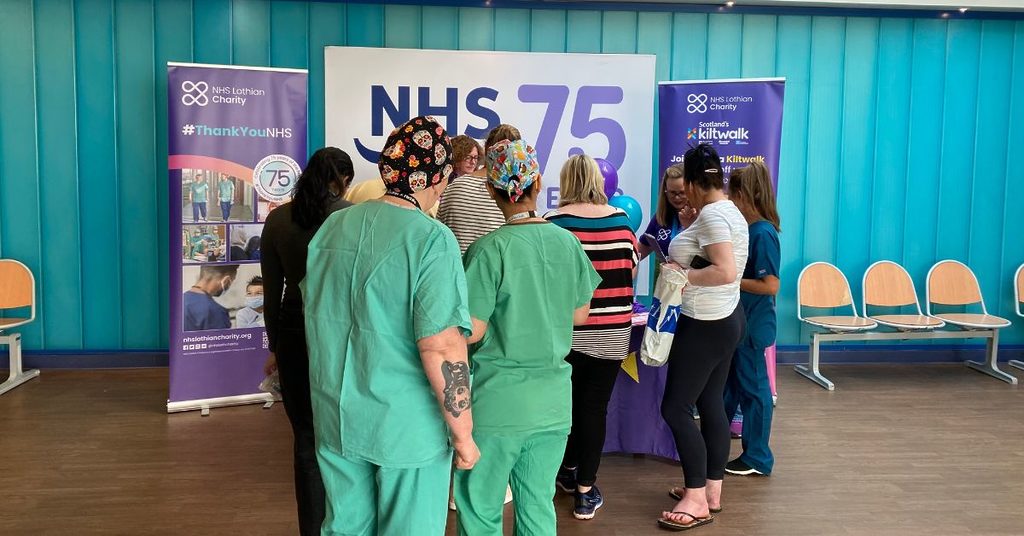 NHS Lothian staff celebrating the NHS Big Tea at the Royal Infirmary of Edinburgh