Congratulations to everyone that took part in the Kiltwalk this year!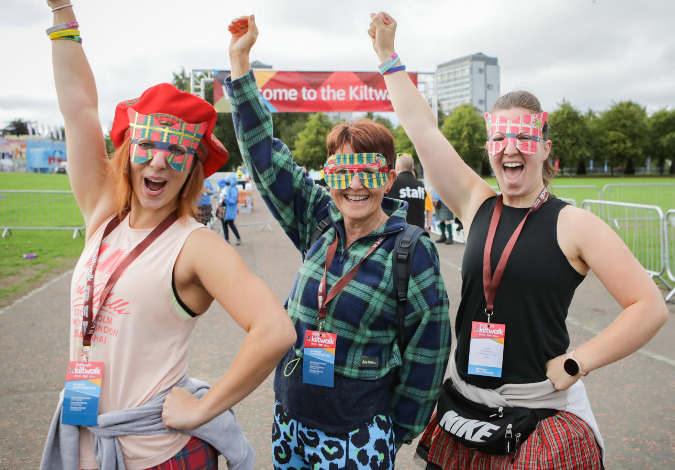 We are incredibly grateful to everyone that walked, fundraised and supported us this year. Your dedication has made a real difference to NHS Lothian staff, patients and visitors.
While this year's event may be over, we're exited to announce that we're already planning for next year's Kiltwalk, and we'd love for you to be a part of it.
Register your interest now to be among the first to receive updates, news and exclusive opportunities for 2024. Register using the form below and join this fun-packed day, full of tartan and smiles. Take part with friends (human or furry), family or work colleagues!
By taking part in the Kiltwalk and becoming one of our #CharityChampions, you can show your appreciation for the years of commitment our NHS Heroes have given to us all – in every aspect of life. Your fundraising will help fund life-saving projects and support our NHS to continue making advancements to keep families together for longer and improve the quality of life for patients.
Complete the form below to register your interest for the Kiltwalk 2024:
The event organisers create a super atmosphere and participants rave about what a fantastic experience it is to take part in the Kiltwalk.
Why support your local NHS Charity?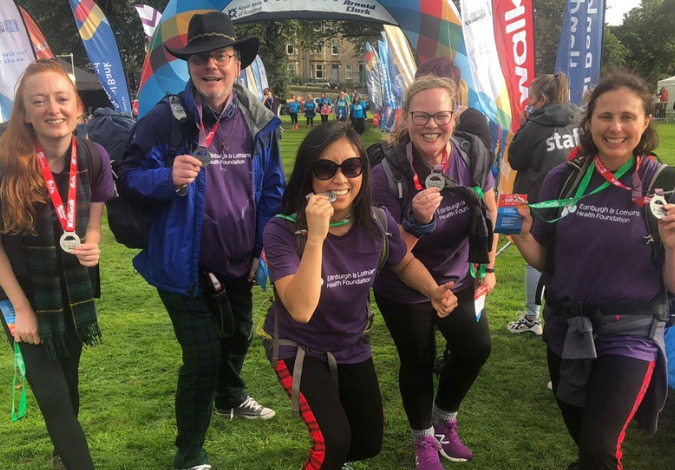 Join our NHS Lothian Charity Kiltwalk Team, and make a difference for those unwell and being cared for in our hospitals and communities, through projects that can enhance patient comforts or support well-being by transforming clinical spaces. You could also help invest in new cutting-edge technology to improve lives or life-saving research that can help keep families together for longer. If you would like a way to say #ThankYouNHS, the Kiltwalk is a great way to show your appreciation.
Looking to undertake a fundraising challenge?
Visit our fundraising ideas page for ways you can get involved and raise money to support your local NHS charity and help make healthcare better for everyone.