23 May 2022
Developing The Heart Manual Relaxation App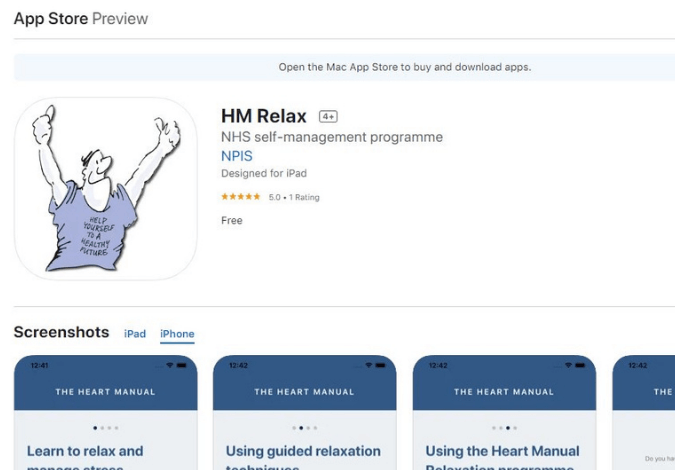 Thanks to funding received through our Small Grants Programme, the Heart Manual department has improved patient experience and increased accessibility to self-managed rehabilitation through the development of an app of their relaxation programme.
The Heart Manual department offers self-management rehabilitation and secondary prevention programmes for individuals who have experienced myocardial infarction, revascularisation, heart failure and cancer. Included in these, is a relaxation programme which offers patients ten tracks of guided techniques such as diaphragmatic breathing, visualisation and rapid relaxation.
This is an integral aspect of self-management and has shown to improve psychological wellbeing. In the past year alone, it has been prescribed to around 7,500 patients in Scotland and across the UK.
This has previously been available via CD, however, feedback from facilitators, public involvement members and patients directly, has highlighted the growing need for an alternative format due to technological developments and the fact that many no longer have CD players.
Funding was therefore requested through NHS Lothian Charity to develop an app of the relaxation programme to ensure improved access for patients and ultimately a better patient experience.
This app is now circulating for patients who can download it for Android and IOS devices via the Apple and Google Play Stores.
"Thank you again for facilitating this and providing funding, it has been a hugely rewarding experience personally and from piloting with our public involvement members (patients and healthcare professionals) we really can see its value."

Hannah Ranaldi, Assistant Psychologist, NHS Lothian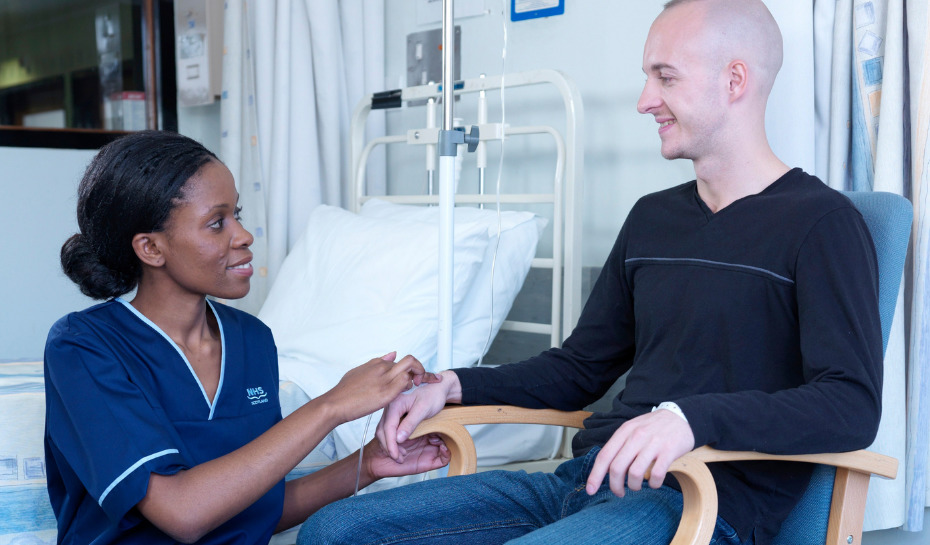 With your help we can do more to support the health and wellbeing of patients across NHS Lothian