A series of very successful events have seen the Royal Edinburgh Hospital's SPRING FLING finish on a high!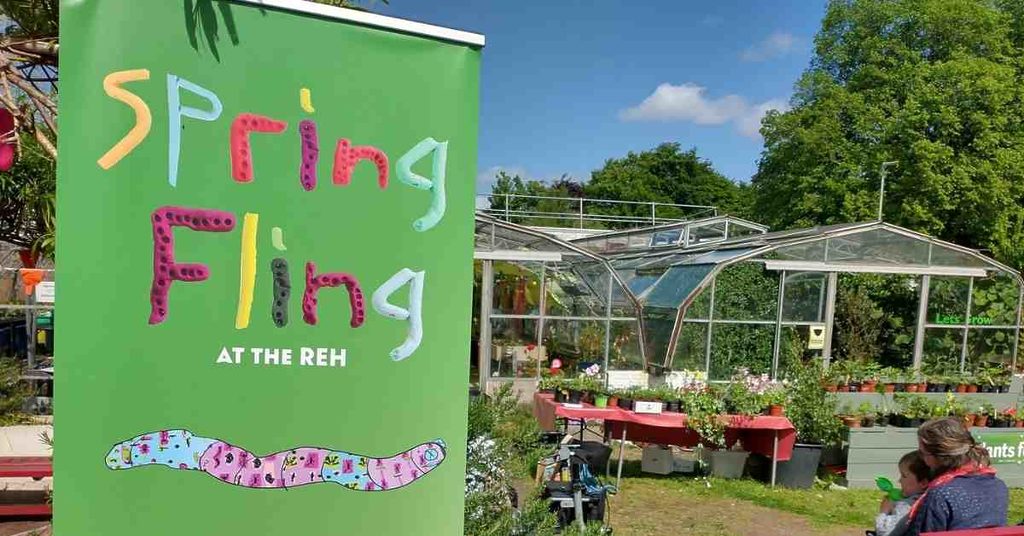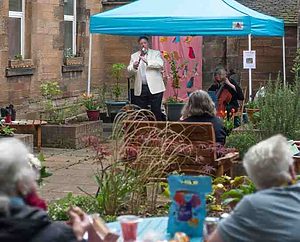 Celebrating the great outdoor spaces of the Royal Edinburgh Hospital, the Spring Fling has delivered an exciting programme of workshops and events for patients and staff. Organised by Artlink Edinburgh, funded through our Tonic Arts programme and supported by Third Sector Partners on site, events have included pop up performances with Music in Hospitals & Care, arts and crafts at the Hive with SAMH, and bird and butterfly spotting sessions organised by both Volunteer Edinburgh and Spiritual Care and held at various green spaces around the hospital.
At the beautiful Community Gardens, Cyrenians arranged for celebrated Edinburgh author of the bestselling No. 1 Ladies' Detective Agency, Alexander McCall Smith, to join patients, staff and volunteers, where he presented a new poem celebrating the garden, written especially for the occasion. As well as reading from his many works, he also gifted books to patients and staff.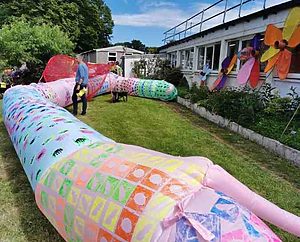 Along with the much-anticipated Spring Fling plant sale at the Glasshouses, Artlink's Anne Elliot and artists also worked with patients on and off the wards, creating a giant 30-foot inflatable worm along with other wonderful creatures and props, including giant bumble bees and butterflies. These were then included in the Spring Fling's grand finale – a magnificent Worm Walk. Patients, staff and volunteers paraded round the hospital grounds celebrating the great outdoor spaces. The celebrations then ended with music and a picnic at the Artlink Glasshouses.
Artwork, photographs and poetry by the Hospital Community, can still be seen on the Spring Fling Wall For All, which is located in the Mackinnon House gallery space. The Wall for All exhibition will be running until August and there is still space for new artwork/poetry, celebrating the Royal Edinburgh Hospital green spaces.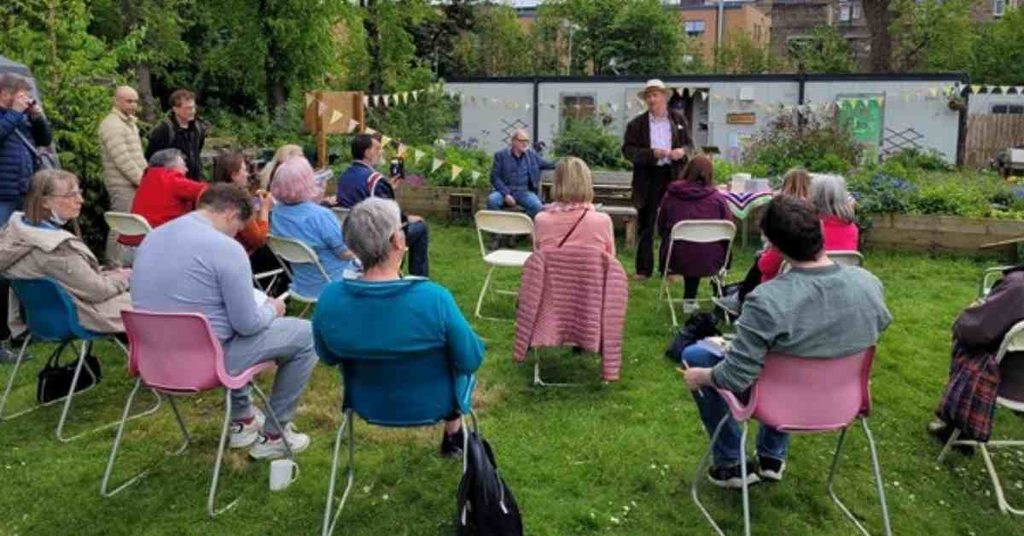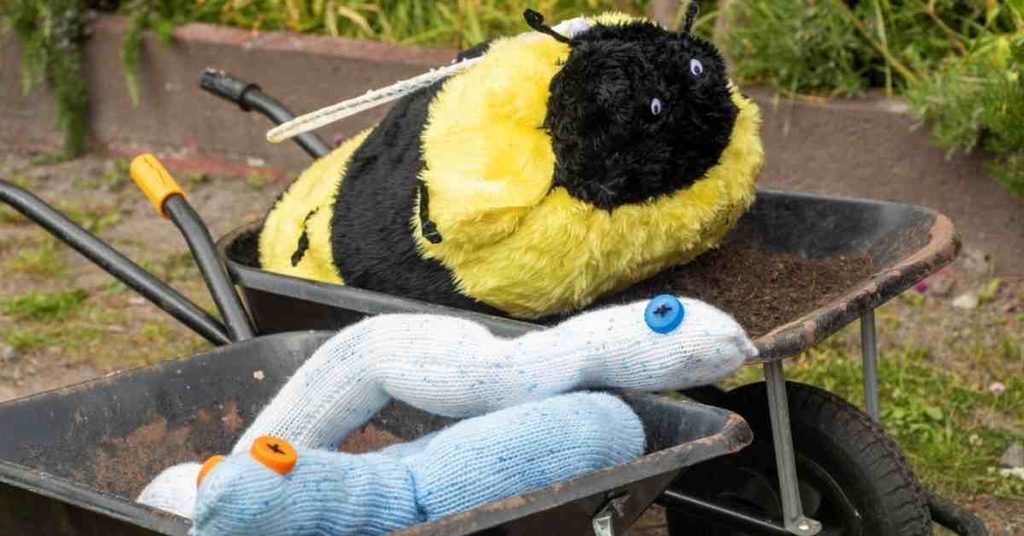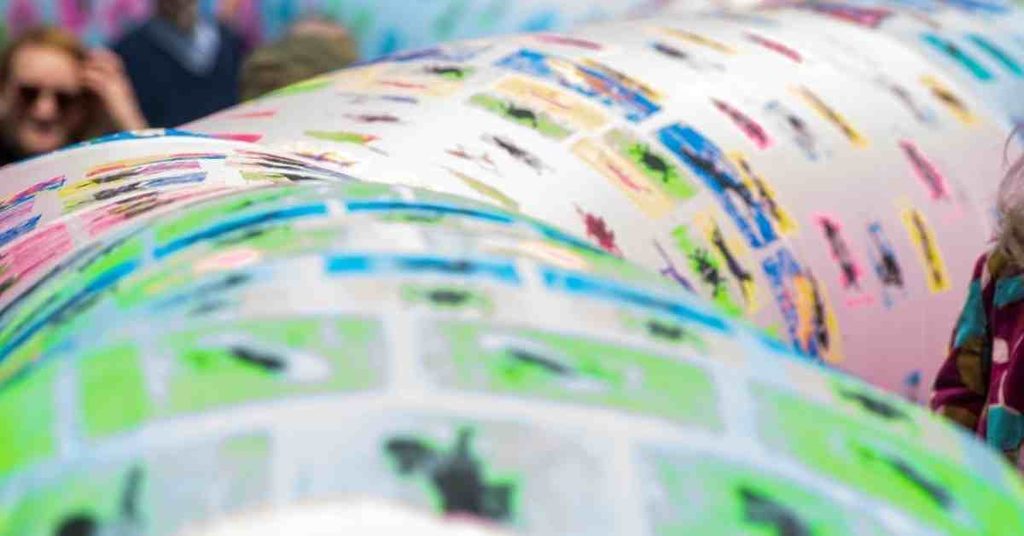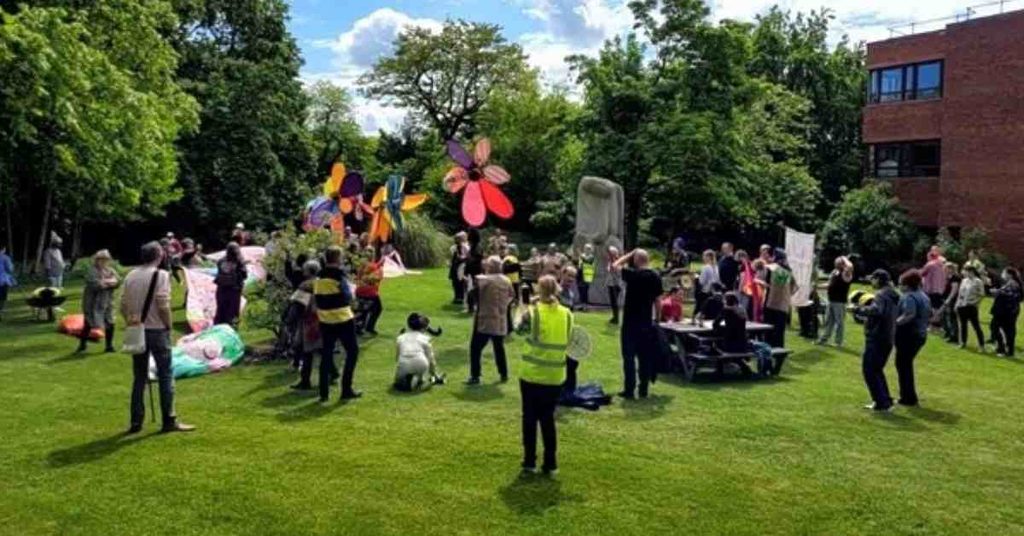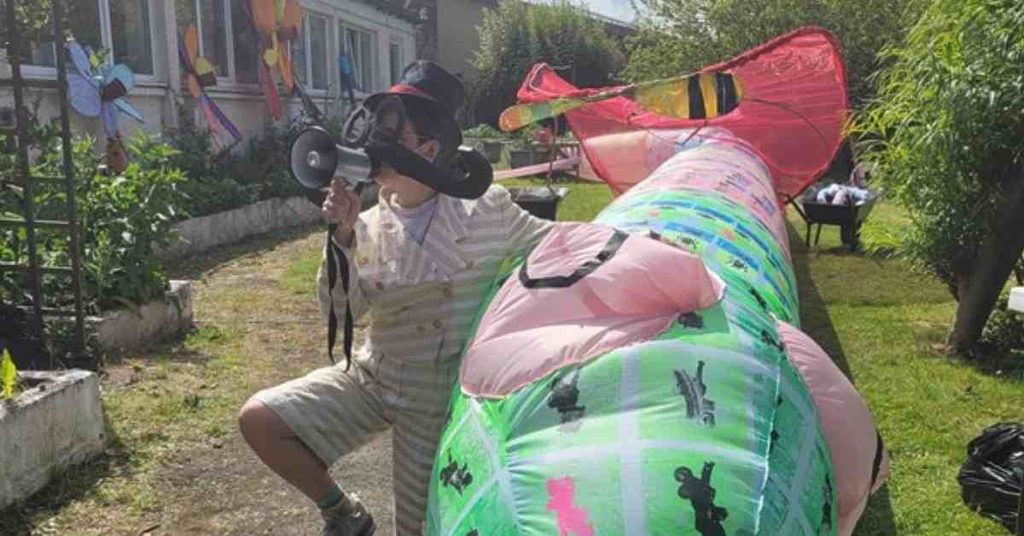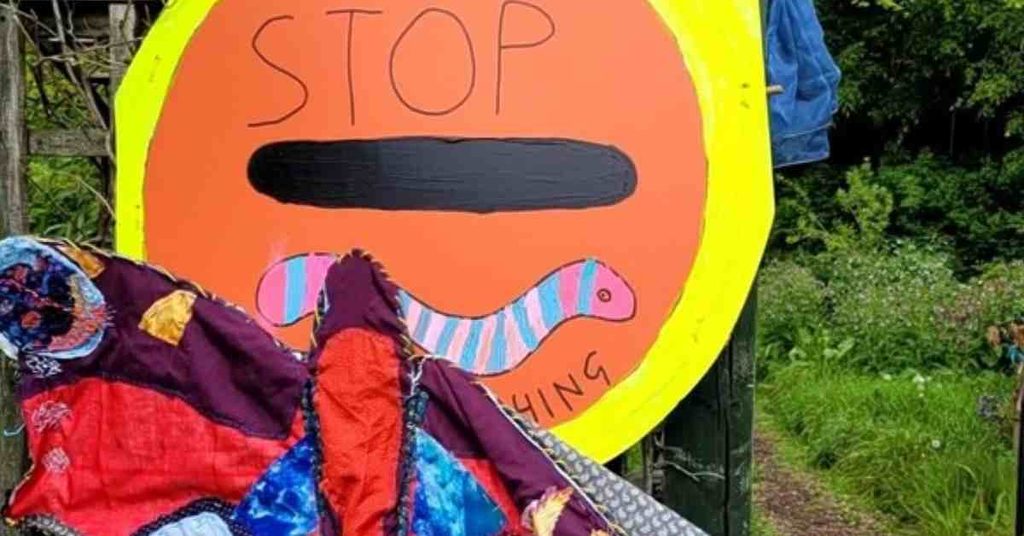 Interested in exhibiting work on our Spring Fling Wall For All?
Get in touch with Becky Brazil.