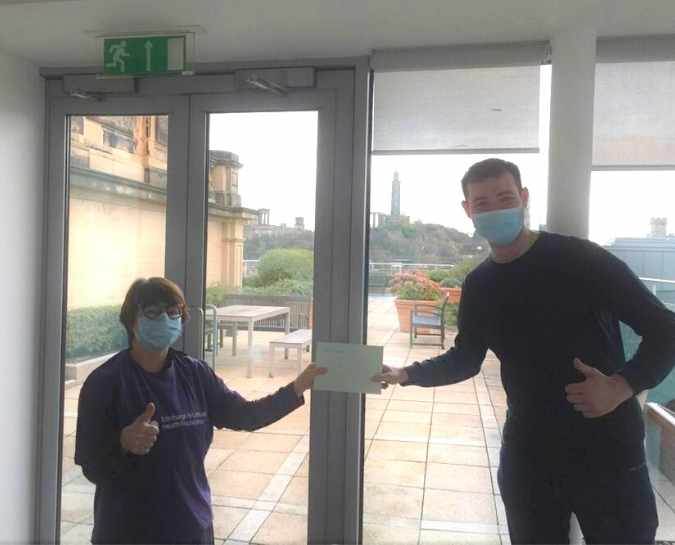 Our Turn to Care Vouchers
Gleneagles says thanks to NHS Scotland staff with free overnight stays.
Back for a third year, Gleneagles Hotel has again kindly provided gift vouchers for a free overnight stay at their luxury five-star hotel in Perthshire to say thank you to NHS staff for everything they have done during the Covid-19 pandemic.
NHS Lothian Charity has now received the pro rata allocation of vouchers to be distributed at random among NHS Lothian staff.
All NHS Lothian staff will automatically be entered into the prize draw for one of these vouchers. Recipients will be chosen at random through a payroll draw to ensure that it is fair, equitable and accessible to all staff.
If your name is drawn, you will be contacted by a member of the NHS Lothian Charity team to advise how you can collect the voucher. Please note, you do not need to accept the voucher and can advise that you wish for it to be redrawn.
The Our Turn to Care vouchers will contain the following details:
They are based on two people sharing a Manor Double or Twin Room for one night including a full Scottish breakfast.

The vouchers, allocated between August and November each year, will be valid from the 1st September until the 31st August each year. This date will be on the vouchers. No extensions are possible. They will all be subject to availability and exclude Easter and the Festive season.

Complimentary transfers will be available upon request from Gleneagles railway station to the Hotel, if travelling by rail.

There is unlimited use of the leisure facilities at The Club. These facilities will be set out in more detail on the voucher.

Additional food and beverages, out with the offer, must be settled by each individual upon departure.

Valid NHS or occupation identification must be shown upon arrival, alongside the original voucher. No photocopies will be accepted. A unique code will be on each voucher and full details will also inform people of how to make a reservation.
"I have to say I felt very lucky to have been one of the lucky winners, I work in medical assessment which is a very busy department and it was such a nice escape, I know some of my colleagues were particularly envious. I cannot thank Gleneagles enough, for this kind gift."

Suzanne Sykes
"I would like to pass on my heartfelt thanks to Gleneagles for this incredibly generous offer. This have given me the chance of a well needed break and change of scenery at such a beautiful place. I am forever grateful and look forward to my stay."

Melissa Taylor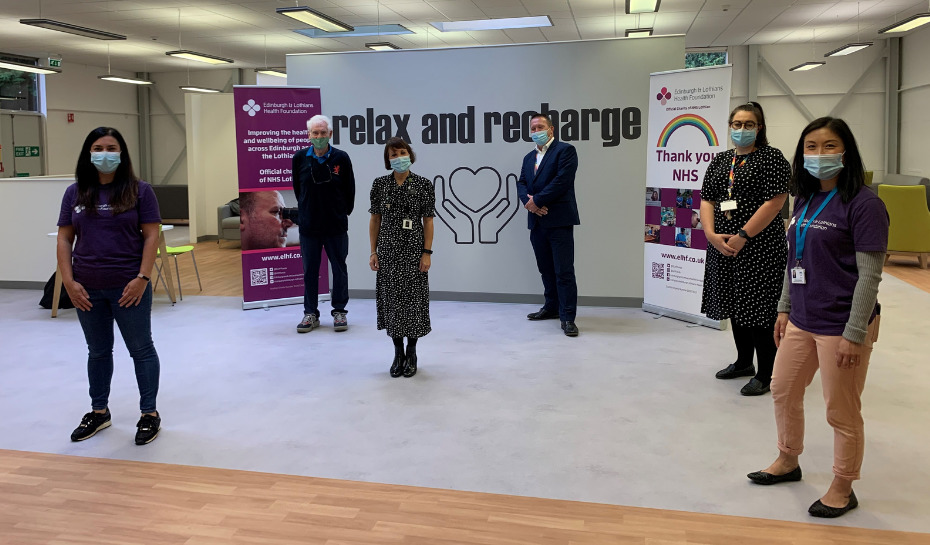 Rest, relax, recharge
How we are supporting staff to create wellbeing spaces in every site across NHS Lothian