30 May 2022
How We Are Helping To Create Wellbeing Spaces Across NHS Lothian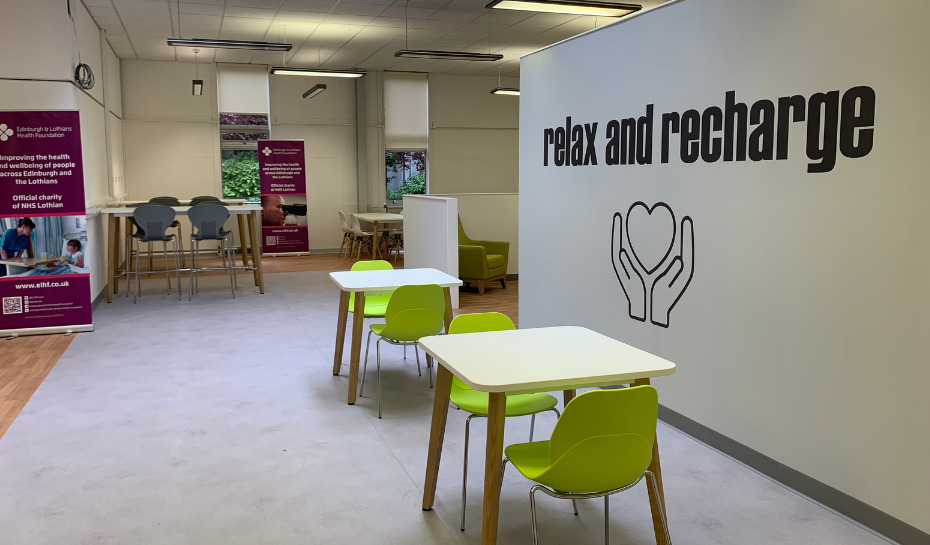 We are excited to be working with teams across the whole of NHS Lothian to help them make their dreams for a calm and comforting wellbeing space a reality.
Thanks to donations from our generous community of supporters, and grants from NHS Charities Together, our amazing NHS Lothian staff will now be able to take a moment of calm, to clear their head and decompress before returning to the many pressures of the job. Here is an update on some of the projects that are already underway:
Western General Hospital:
The Western General Hospital welcomed staff to their new Wellbeing Wing at the end of October 2021, transforming a large, intimidating space into a warm, welcoming space for staff to unwind, reflect and connect. Staff are delighted with the area with many now heading to the Wellbeing Wing to take breaks, read their book or catch up with colleagues.
Watch the video below to see how the space has been transformed.
Midlothian Community Hospital: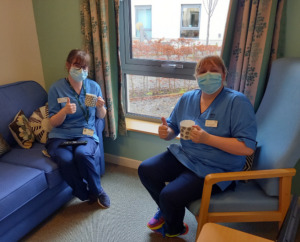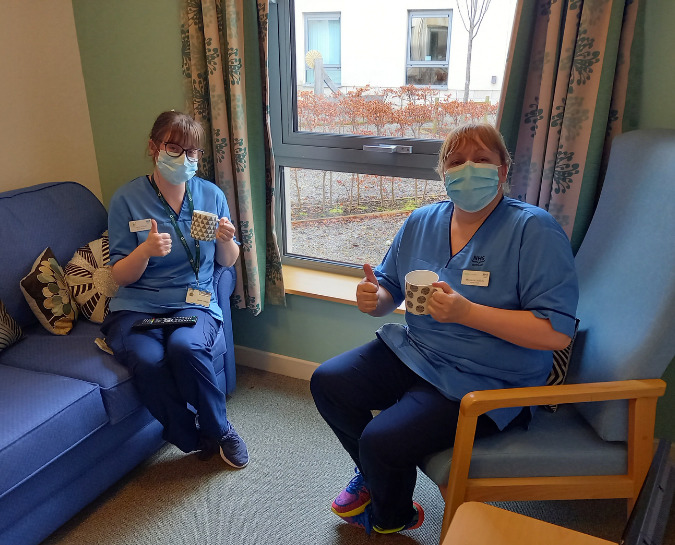 The team at Midlothian Community Hospital is improving an existing space to make it more comfortable and welcoming, creating an oasis of calm, away from the bustling wards. A place to take stock, breathe, and simply switch off. Read more about Senior Charge Nurse, Kirsty Jack's plans for the space: Why I want to create a Wellbeing Space for me and my team.
"I want to create a space that gives our minds as well as our bodies a chance to rest."

Kirsty Jack, Senior Charge Nurse, Midlothian Community Hospital
Primary Care Centres across NHS Lothian:
We are also working with primary care centres across NHS Lothian to improve existing staff rooms or create new spaces with more comfortable seating, soft lighting, speakers for relaxing music, and amenities such as microwaves or kettles to allow staff to have access to hot food and refreshments away from their desks.
"Lunchtimes are so much more enjoyable and it allows us to completely switch off."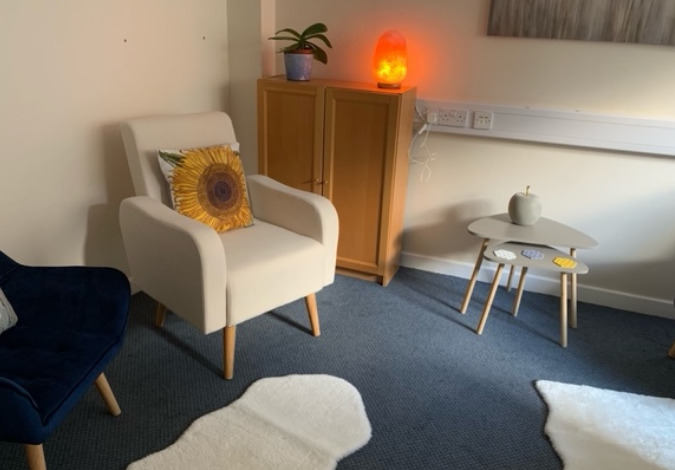 It is great to see some sites making use of outdoor areas to create their wellbeing spaces as well. Connecting with nature can have such a positive impact on mental health and wellbeing, with spending time in the fresh air helping staff relax and be more rejuvenated during the day.
"Thank you so much for all your hard work creating a wonderful, relaxing and sociable space for us all to enjoy."
With support from our Green Health Programme Manager, we can help the teams do more and make the very best of their surroundings.
"It would be a place to unwind and relax for a few moments after some of the more stressful situations we are faced with. Where all grades of staff can meet for a cup of tea or coffee and share experiences."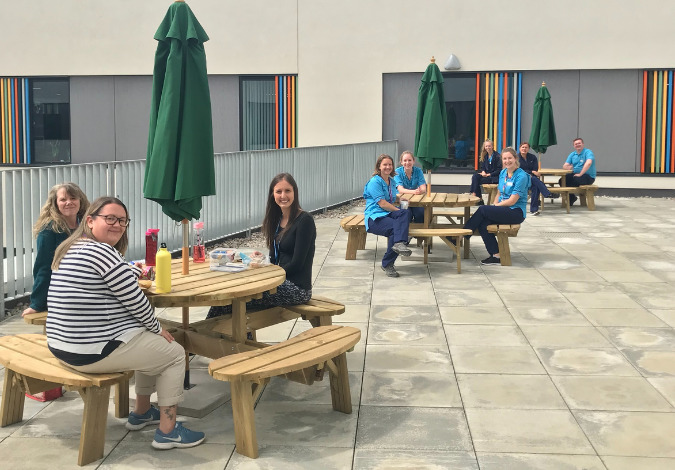 Work is ongoing with some of the larger sites to consult with staff about what their ideal wellbeing space would look like and design a space accordingly. Our Tonic Arts team is also working with staff on site to look at relaxing colours for the walls and artworks from our collection that will help make the space feel more homely and inviting.
"A comfortable space for all staff to relax and unwind, just for a quick break would help alleviate all the extra stress people are experiencing."
We are thrilled to be working with so many sites already, and hearing their stories about how important these spaces are as we start to move beyond this crisis and into recovery. Thanks to everyone who has helped us make this a reality. Together, we can help give our cherished NHS heroes what they need; a moment of calm to recharge.
"There is much pressure on the team and a little bit of kindness goes a long way and can save someone's day."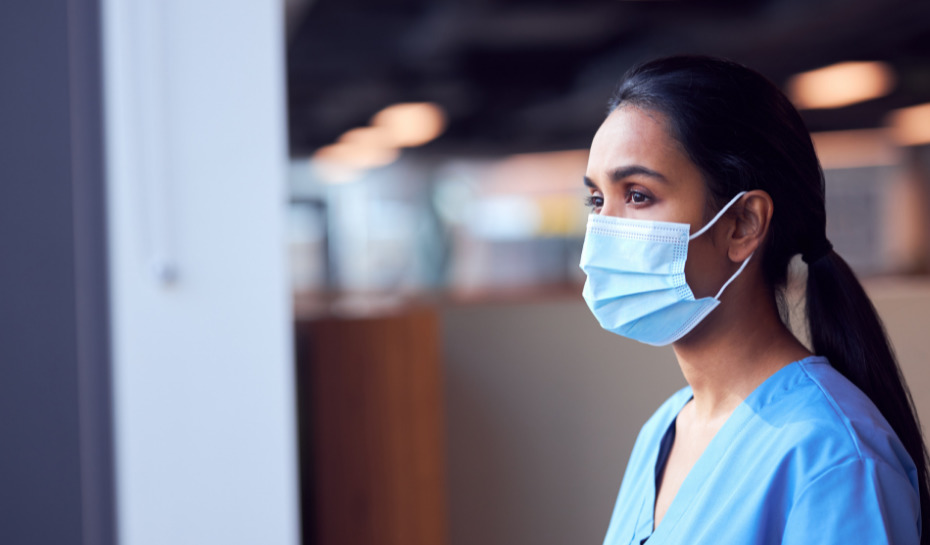 If you would like to create a calm and comforting space on your site, where you can rest, relax and recharge, funding is available to support you.