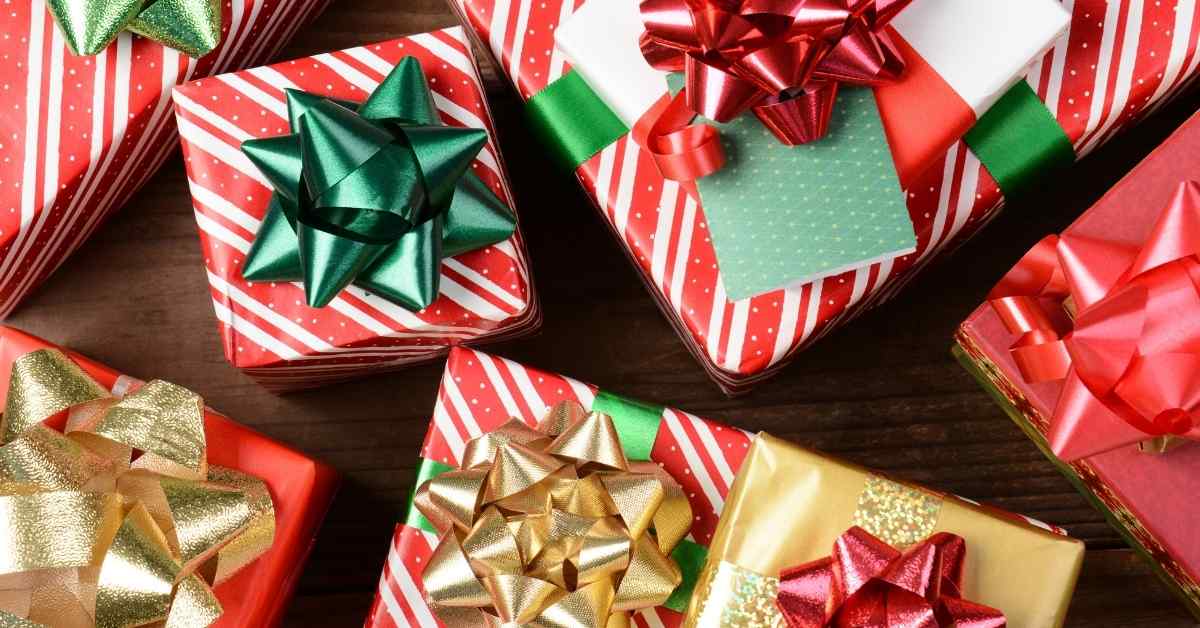 Christmas Grant Programme for Patient Celebrations
Supporting you to spread some joy at Christmas
***Applications for our 2023 Christmas Grant Programme are now closed***
"A small act of kindness can help someone feel remembered."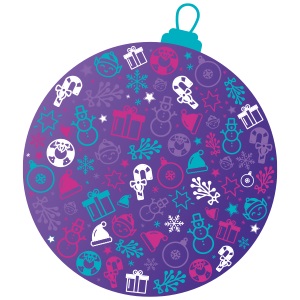 Every year, staff across NHS Lothian go that extra mile to make Christmas special for those patients who are too unwell to go home.
Did you know that NHS Lothian Charity can help you give your patients the best Christmas possible? A buffet on Christmas day, decorations for the ward, a small present (for some, it may be the only present they get).
For those of you who are also spending Christmas away from family and friends, you can celebrate together and share that festive joy with your patients.
Funding through our Christmas Grant Programme is available for any area or service that will spend time with or visit patients over the festive period, including wards, outpatient areas, and community services.
What can a Christmas Grant be used for?
Grants may be spent on decorations, modest gifts for patients or food for patient Christmas parties. We suggest an upper limit of £100 for decorations depending on the size of the Ward, up to £15 for a gift for a patient, and up to £5 per person on food. If you require funding beyond these limits, please specify this on your application form and the reasons why.
In addition, the Charity is keen to consider both the environmental and financial cost of decorations. Infection Prevention and Control have confirmed that decorations do not need to be renewed and disposed of every year. We therefore ask that decorations are stored for use in future years as the Charity will not fund decorations on an annual basis. We would also refer you to NHS Lothian's policy on Fire Safety in this regard.
How do I apply for Funding?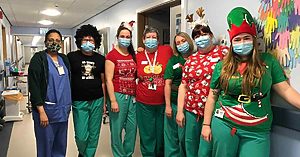 Complete a Christmas Grant Programme Application form noting the number of patients in your ward/dept. and the amount required. Christmas Grant Programme Application forms are available on the Charity's page of the staff intranet. You must be logged in to the network to access the page.

Names, email addresses and telephone numbers of two members of staff who will sign for the cash.

If you have access to a Specific or Ward Fund where" Patient Amenities" or "Patient Welfare" are included as part of the fund's purpose, the application should be signed by the Fund Steward(s) quoting the fund number.

If you do not have access to a Specific or Ward Fund or if the fund doesn't include "Patient Amenities" or "Patient Welfare" as one of its purposes in its remit, then leave the Fund Number and Steward signature section blank.

Completed, signed applications should then be scanned and emailed to

[email protected]

before Monday, 13th November, 2023 for review. Requests received after this date will not be processed. If you do not have access to a scanner, please contact us using the details at the bottom of the letter.

If your application is successful, we will email all named staff with a copy of the Christmas Grant Programme Terms and Conditions and an unspent monies form and a link to our Christmas Grant Programme Funding Report. The Terms and Conditions and Report are an essential part of our funding procedures. If these are not returned, funding requests for Christmas 2024 will not be fulfilled.
Collecting Cash and Terms and Conditions
Hospital Cashier will contact the designated staff to advise when cash is available.

Christmas Grant Programme Terms and Conditions to be taken and signed in front of the Cashier when collecting the cash. Cashier will only issue the cash to one of the designated staff. Please remember to take your NHS Lothian ID.

Cashier will retain the signed Christmas Grant Programme Terms and Conditions. Terms and Conditions can be found on the Charity's page of the staff intranet. You must be logged in to the network to access the page.
Unspent Monies and Receipts
Receipts and any unspent money must be returned to the Hospital Cashier by Friday, 26th January, 2024, using the Returned Monies form which will be issued along with the T&Cs. The Returned Monies form is available on the Charity's page of the staff intranet. You must be logged in to the network to access the page.
What can I use Christmas Grant Funding for?
You are reminded again that any contributions towards Christmas and New Year festivities are for the benefit of your patients, whether it is to provide an individual gift, Christmas party food or decorations, the cost should be modest, and that the purchase of alcohol, tobacco or non-Christmas related items are not permitted.
We always welcome your creative ideas, so if you would like to request funding for something different this Christmas which you feel might not meet the above non-Christmas related requirements, then please get in touch with either Natalie Franks ([email protected]) or Jane Greenacre ([email protected]) to discuss your ideas in the first instance.
Please feel free to share this information with your colleagues and if you would like the information in a different format to share at team huddles, in site newsletters, etc, just let us know.
Hear more from the people you've helped make Christmas special for;
Still got questions?
If you want to know more about Festive Funding options, then get in touch with our Grants Manager, Owen Siddalls.