27 February 2023
Revolutionary Hovermatt Technology to Support Cancer Patients
Fighting Against Cancer Edinburgh (FACE) is one of our cancer funds based at the Edinburgh Cancer Centre of the Western General Hospital. It is run by dedicated volunteers who have been impacted by cancer directly or indirectly, and provides the "little things" that make a difference to patients and families who have been affected by cancer.
FACE has recently provided the oncology unit at the Western General Hospital with a HoverMatt Air Transfer Mattress and HoverJack.
The Mattress floats on a cushion of air and helps nursing staff transfer patients in and out of bed. With the Jack, staff can move patients off the floor and into bed, without the need to physically lift them. Having this revolutionary technology available will make such a difference for both patients and staff.
It was first used to help staff care for a patient who had fallen and broken their leg.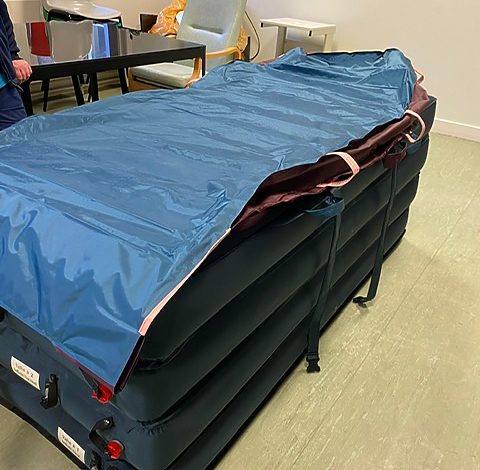 It was a very painful fracture and the prospect of getting this man from the floor to bed was daunting for both patient and staff. Thankfully we were aware of the HoverMatt and we found it incredibly useful. It was very easy to use and meant that we were able to return him to bed with the minimal of movement (and therefore pain). Once back up on the bed the inflatable top meant that his pressure areas were not at risk, his leg was stabilised and he was kept warm by the heated element of the system. This has to be one of the most useful pieces of equipment for this purpose and we are very glad that we had access to it. Thank you to all our supporters who have made this a possibility."

Lindsay Boyd, Senior Charge Nurse, Edinburgh Cancer Centre, Western General Hospital. 
Tumong Edwards, Community and Events Fundraiser at NHS Lothian Charity, said:
On behalf of FACE we'd like to say thanks to all the supporters who raised money to make funding this piece of equipment possible. Caring for patients who have mobility issues or complex needs can present manual handling challenges for staff. The Hovermatt will not only make it a smoother process when transferring patients from one area to another, but it will also make it a much for comfortable process for the patient and reduce manual handling injuries for staff, meaning they can continue to be at their best delivering life saving care to patients and their loved ones."
FACE is an NHS Lothian Charity fund which supports cancer patients, visitors and staff. Find out more: https://www.face.scot/
Read more about how your donations are supporting cancer patients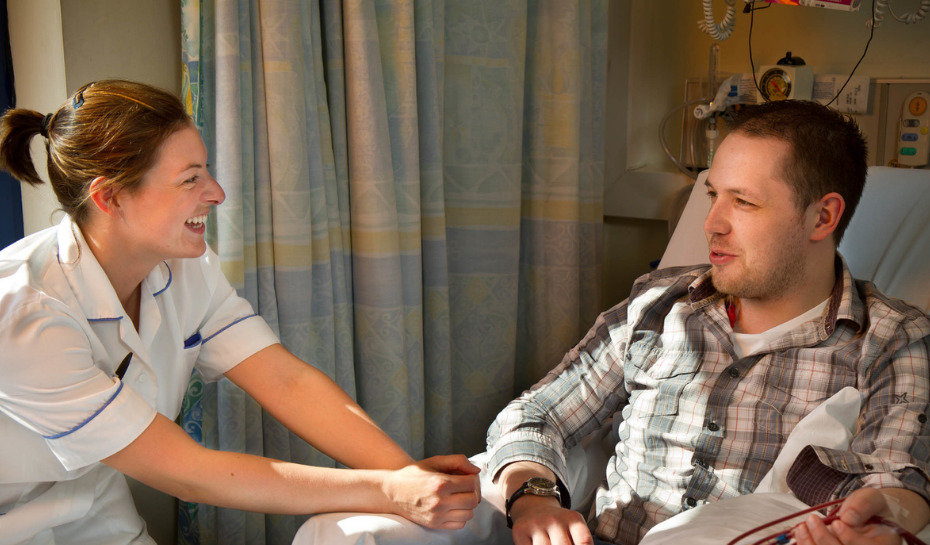 With your help, we can continue to support families impacted by cancer