4 October 2023
Thomas' Story: Giving back to those who saved my Papa Jim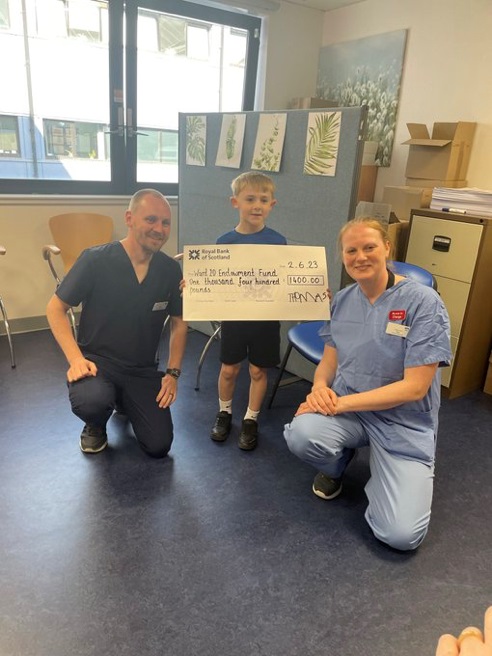 In 2021, the Lewis family found themselves waiting anxiously for news of their Papa Jim, who was being treated in the ICU at the Western General Hospital with severe COVID.
Thankfully, after receiving treatment for over two months, Papa Jim recovered and could return home to his family.
The family were so grateful to NHS Lothian ICU staff at the Western General Hospital, that Nicola's son Thomas (age 7) asked if he could run in the Edinburgh Marathon Festival and raise money to show appreciation to the people who saved his papa.
Thomas raised an amazing £1,400 and proudly presented this to the staff that cared for his Papa Jim.
Thomas' mum, Nicola Lewis said:
We will never be able to thank the staff enough for all that they did; 70 days in the hospital, 28 days on a ventilator, learning to breathe, walk, talk and eat again. The day we were told not to expect arrived, and he was clapped from his ward as he left the hospital."
Money raised by supporters like Thomas supports teams across NHS Lothian to take forward projects that improve, change and save lives.
From the everyday to the transformational, NHS Lothian Charity supports NHS Lothian to deliver outstanding care throughout the full healthcare journey and across all health conditions. Whether that's a more relaxing waiting area, specialist equipment to advance treatment or activities to support recovery, together, we make healthcare better for everyone.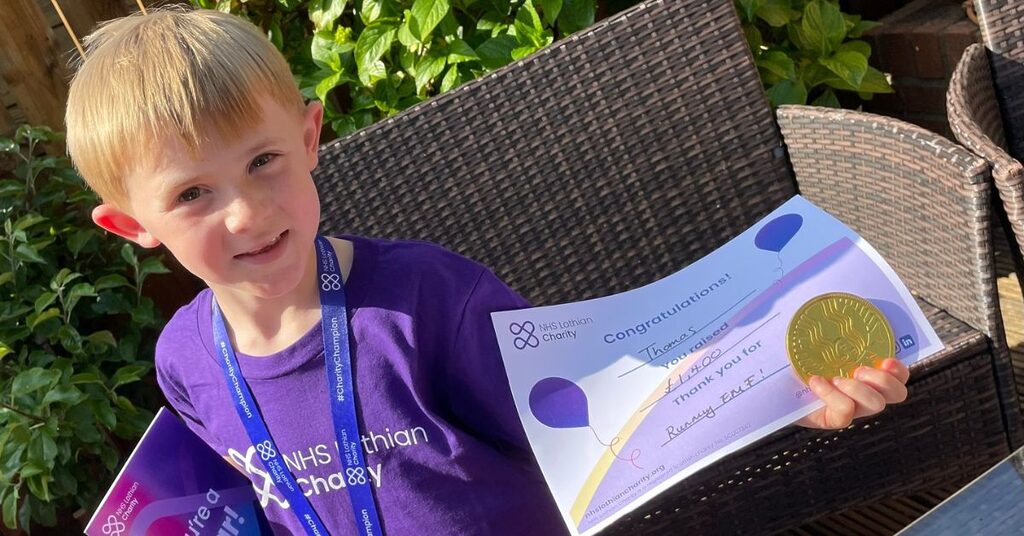 If you'd like to show your appreciation to our NHS and take part in the Edinburgh Marathon Festival 2024 – check out the range of runs available from the Full Marathon, Half Marathon, 10K and children's runs. There is something for different abilities, so set your running goals today!
Read more about our amazing fundraisers and what inspired them to give something back