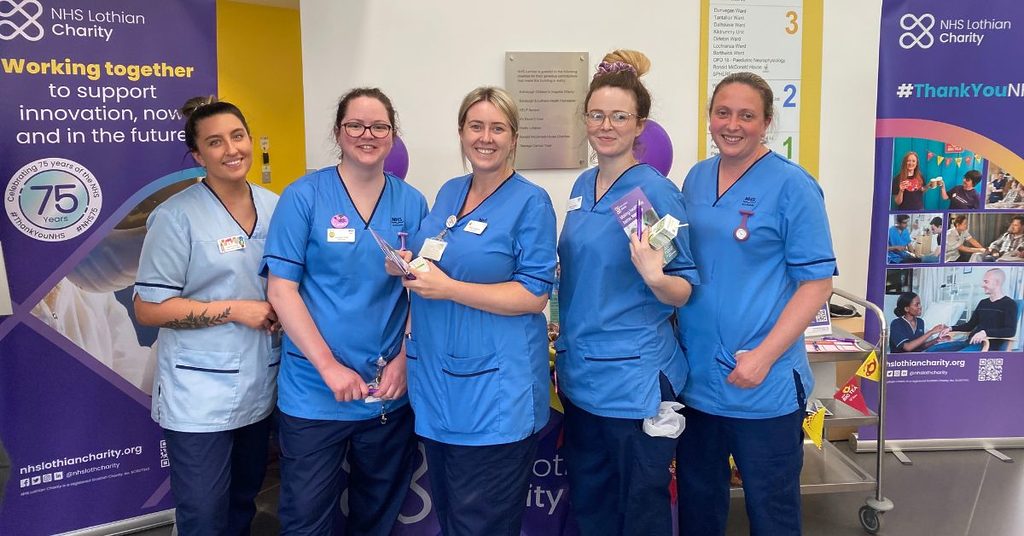 Blue is the recognised colour of our NHS, so to mark the 75th Birthday celebration, why not go blue and dress down at work, school or with your community group?
Make an event around 'going blue' – organise a raffle on the day or ask your guests to donate. Sign up and we'll send you some hints and tips to get you started.
With your support, we can continue to support projects across NHS Lothian that can help keep families together longer or get people back on their feet quicker.

We'd love to hear about your plans. Please complete the form below and tell us more! We'll also send you a FREE fundraising pack to help you on your way!